A cocktail to remember at Pavilion by FNP Venues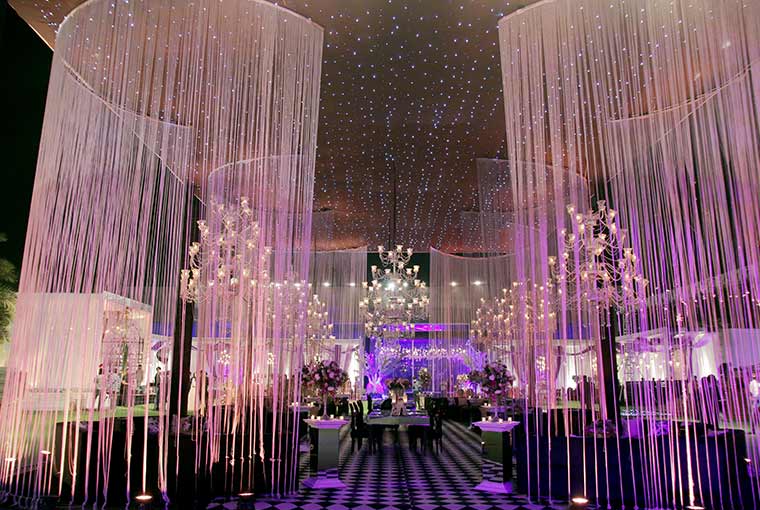 Nothing gives us more pleasure than offering the most special spaces for your celebrations. Being the pioneers of designer events, we aim at giving you the dreamiest settings for our clients. Our décor team keeps themselves on their toes to design as well as execute the events as per the client's requirements.
Pavilion being one of our most loved venues offer a great opportunity to experiment with the décor. It has an option of an open lawn and a closed space that makes it the best choice for cocktail events. Recently, a stunning cocktail setup was done keeping in mind the theme of the function. It was a total glam affair with all things stunning and extravagant. The stage, as well as the bar, were the highlights of the setup as the gold backdrop of the stage added the right feel to it… talking about the bar… the umbrella over it made it look surreal.
We also want to give a special mention to the entry passage as well as the lounge area created in the middle of the venue. What made this setup stand out was its flooring which was the chessboard design that added quirk to the décor. Even the furniture used at this décor was all black the complemented the décor really well.
The décor looked nothing less than a Bollywood affair… I guess words are enough… here are some stunning pictures from that breathtaking décor!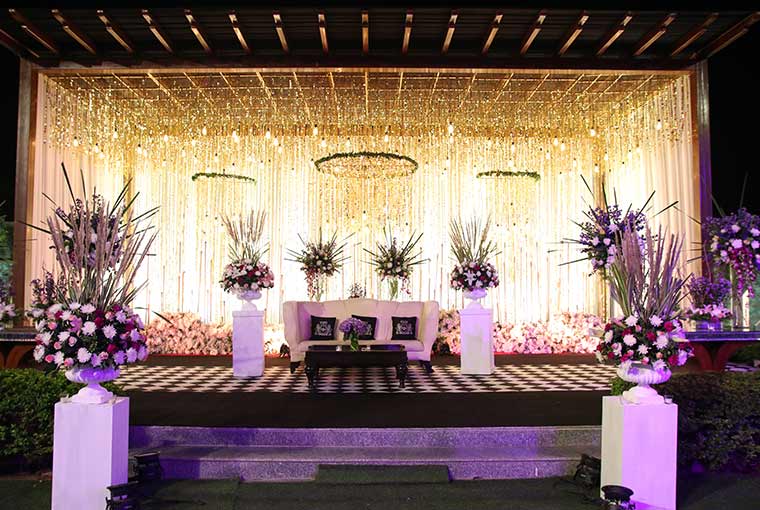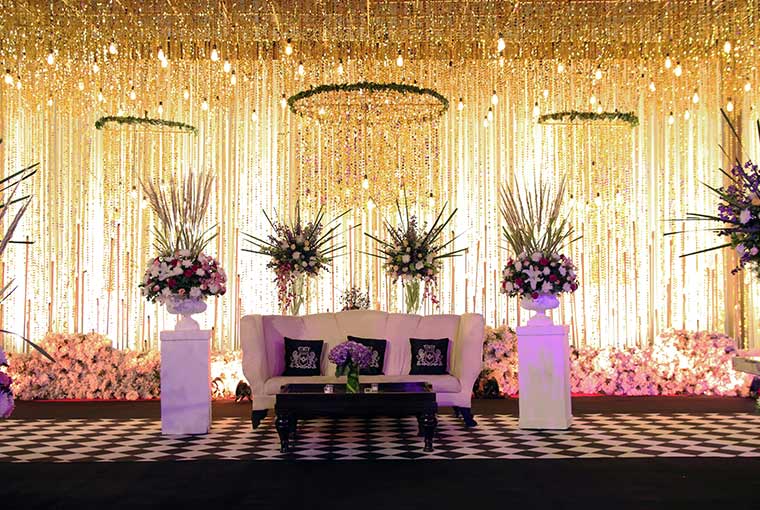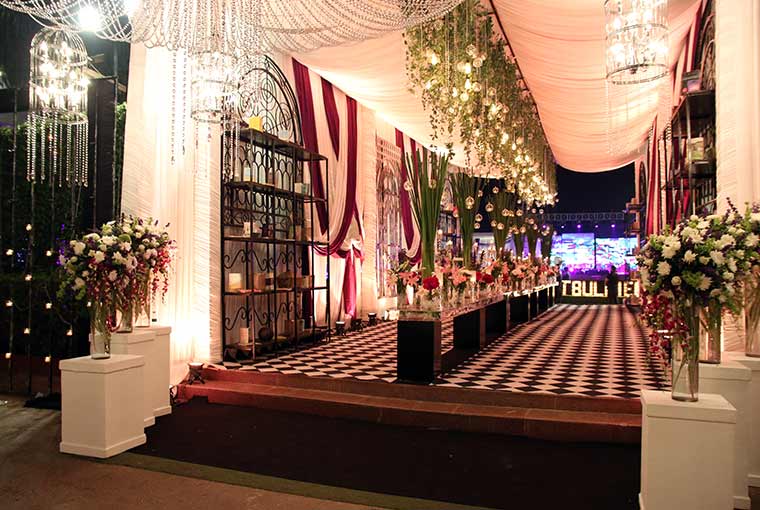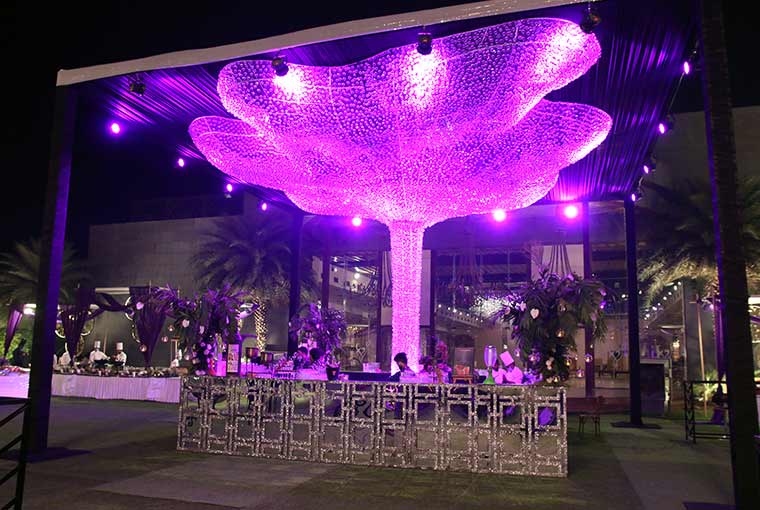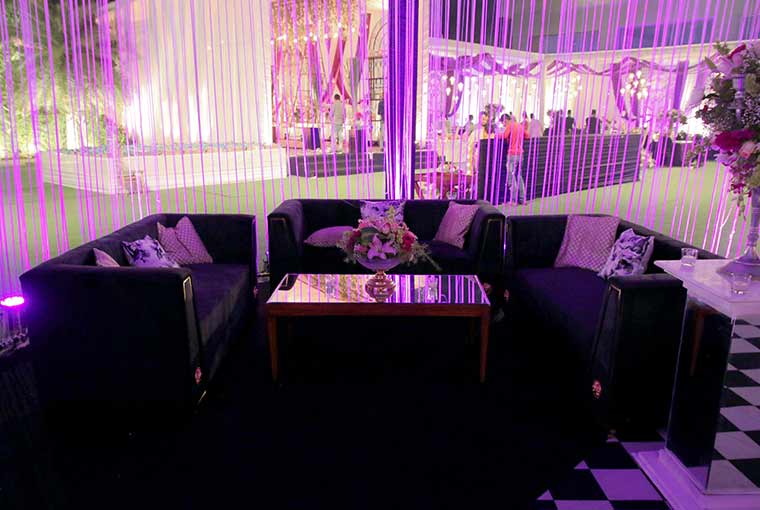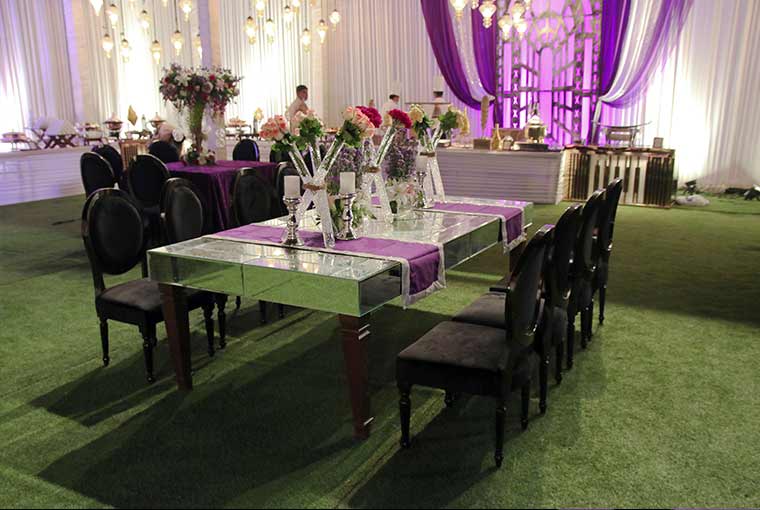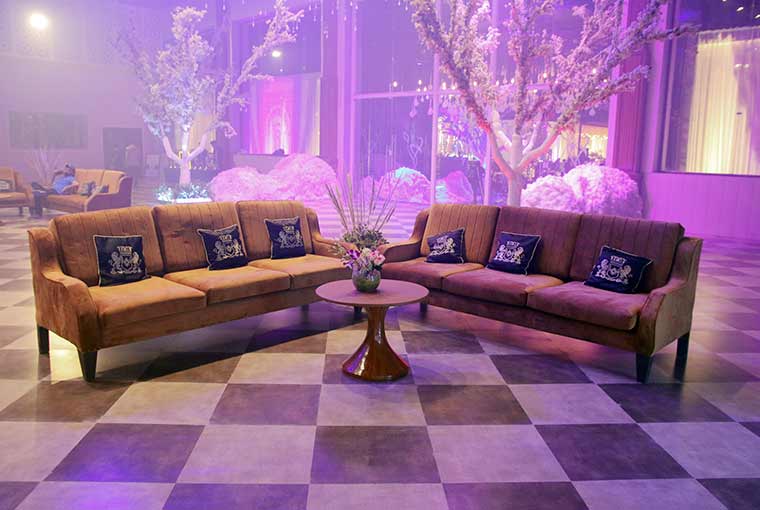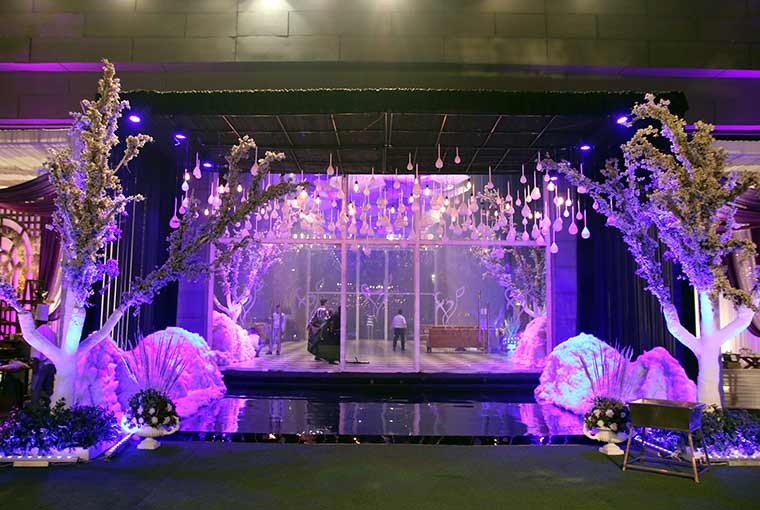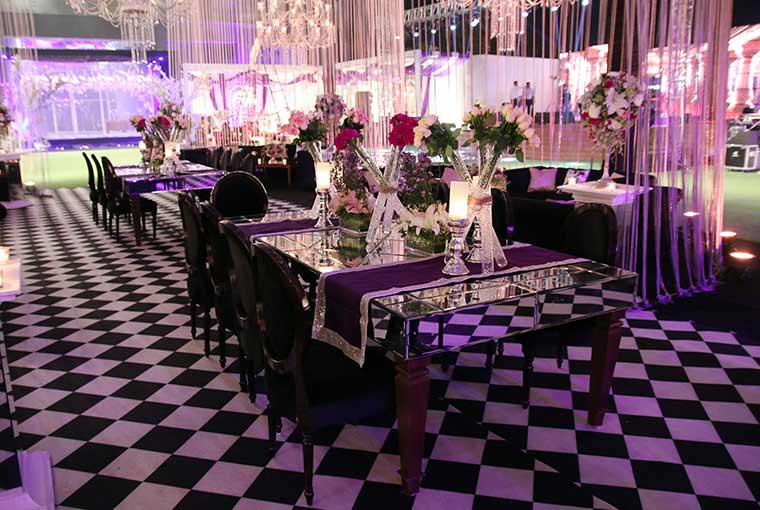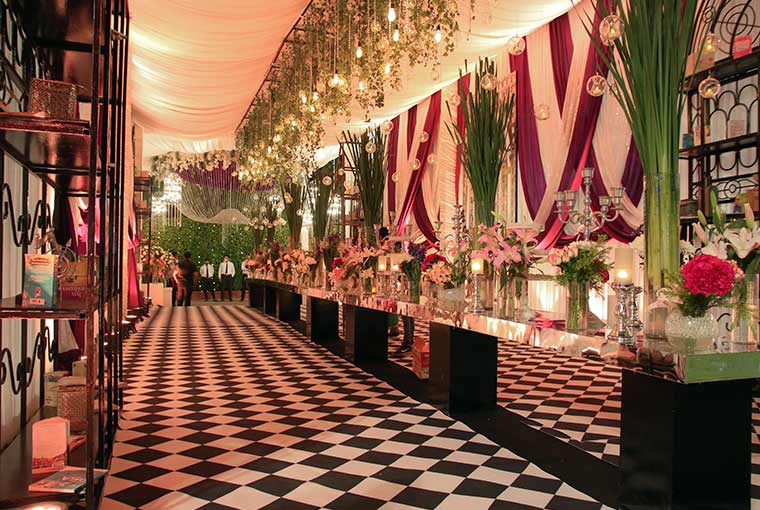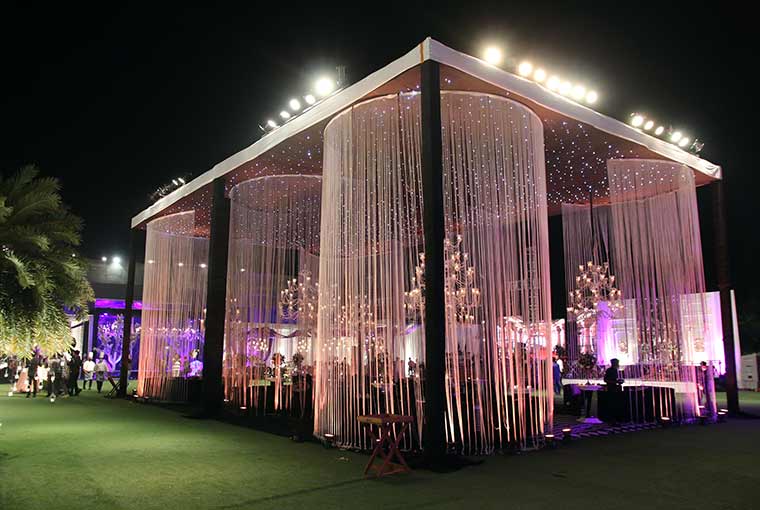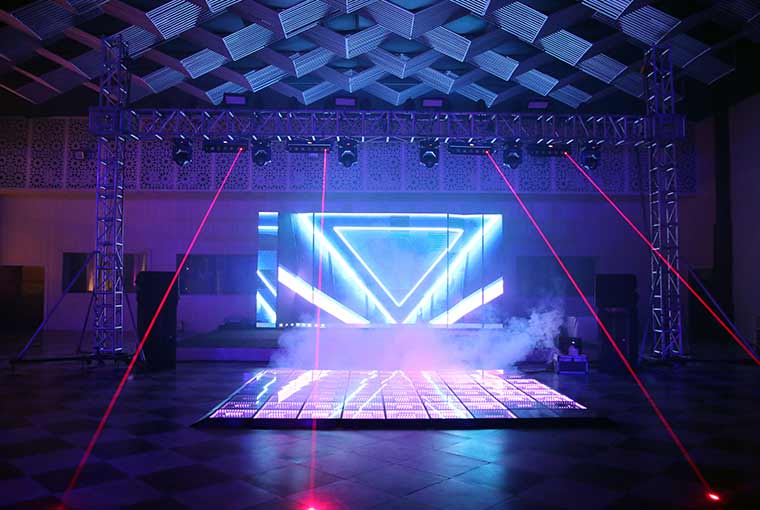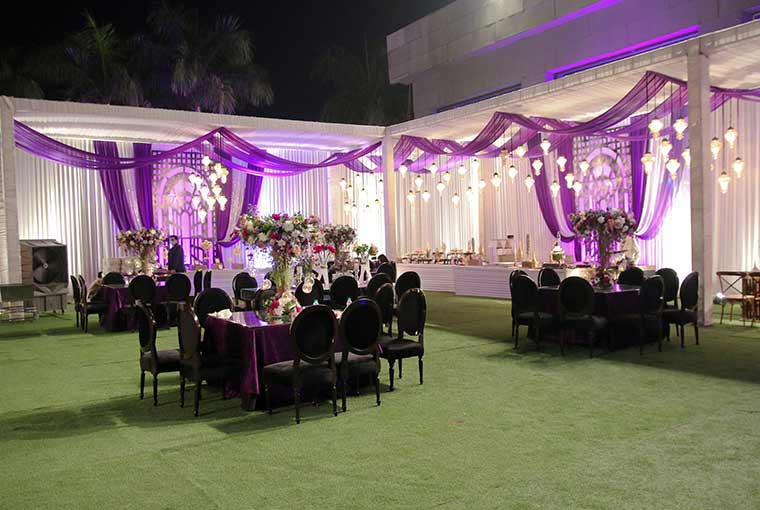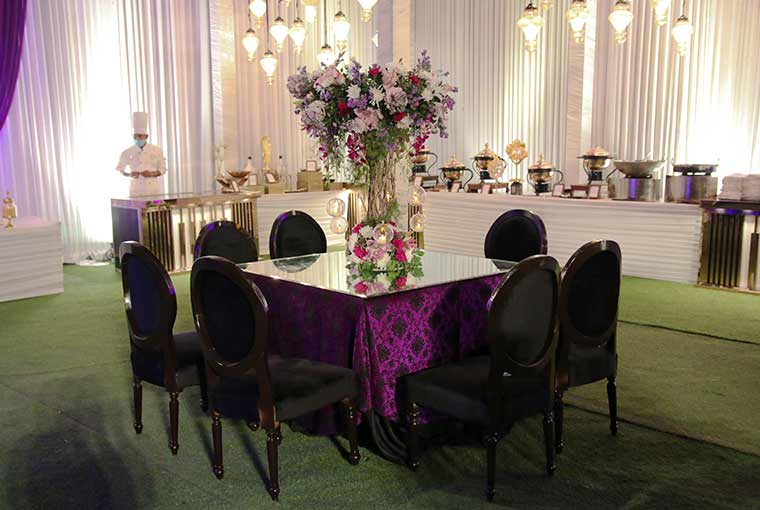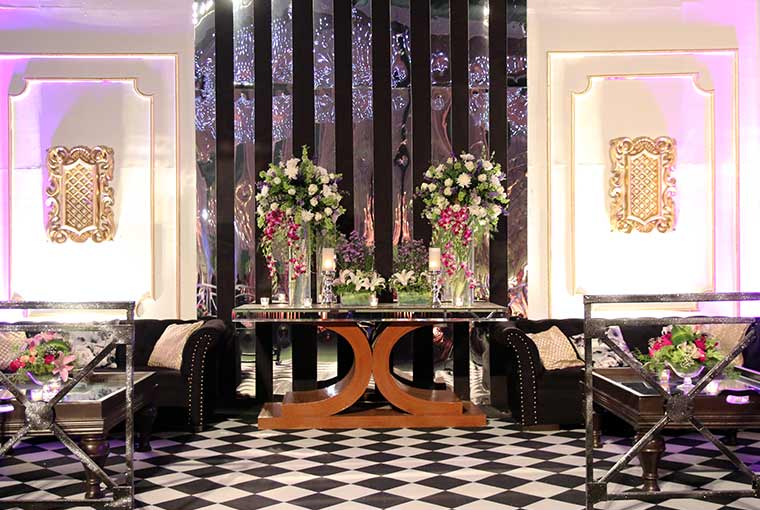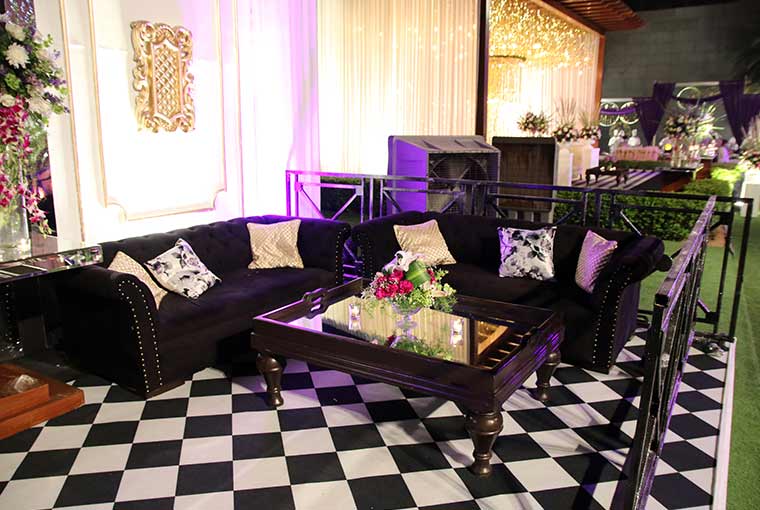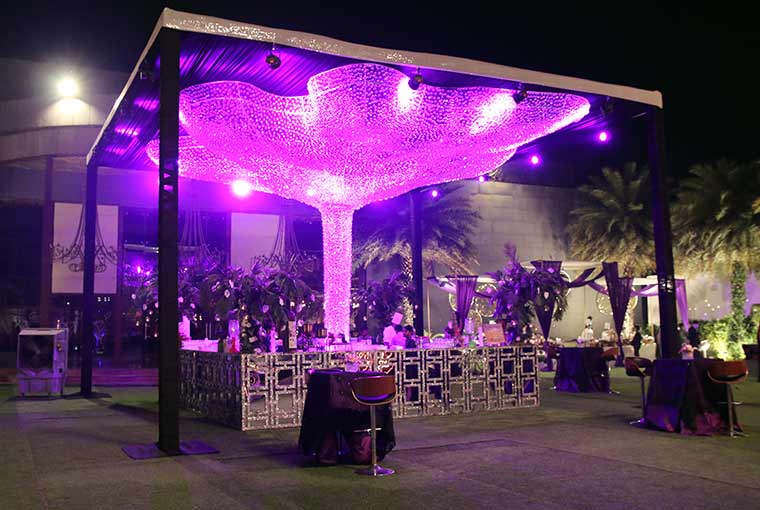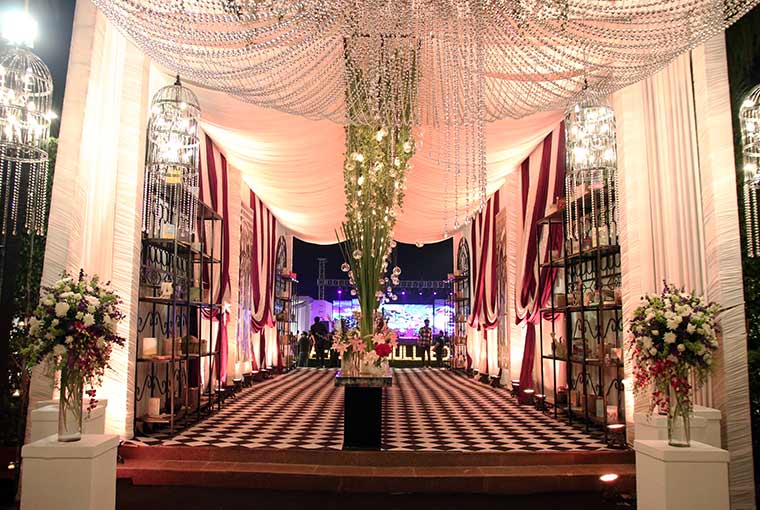 Would you go for such a setup for your cocktail? Tell us in the comments below…