Indian Sweet Dishes that should be in your Wedding Menu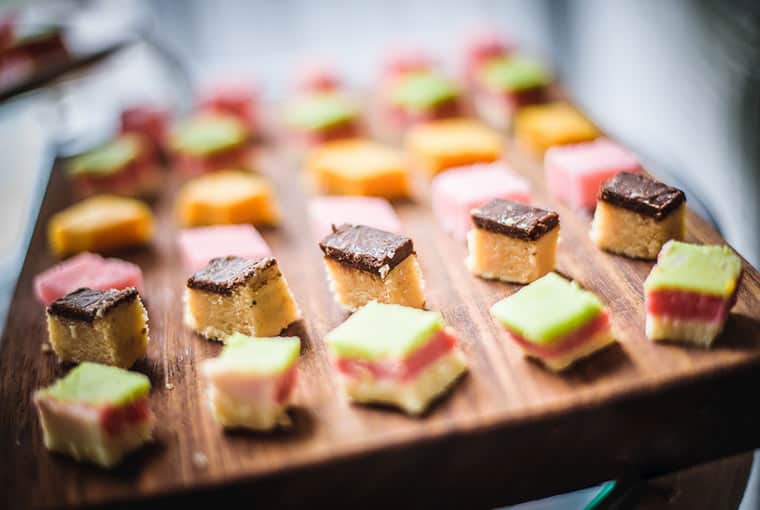 An Indian Wedding is all about good food and that too lots of it. Sometimes, food is the only reason that entices us to go to a wedding. But, what completes the menu is the dessert that the best part of any food menu. Plus, we just can't resist the temptation of tasting those delicious Indian sweets. Whatever the theme of your wedding is, the menu needs to have Indian desserts as every guest looks forward to it in an Indian Wedding! So, if you are planning a wedding you need to choose the right kind of sweets on the menu which is going to be an important task.
So check out these most loved Indian sweets that should totally make it to your wedding menu!
Malpua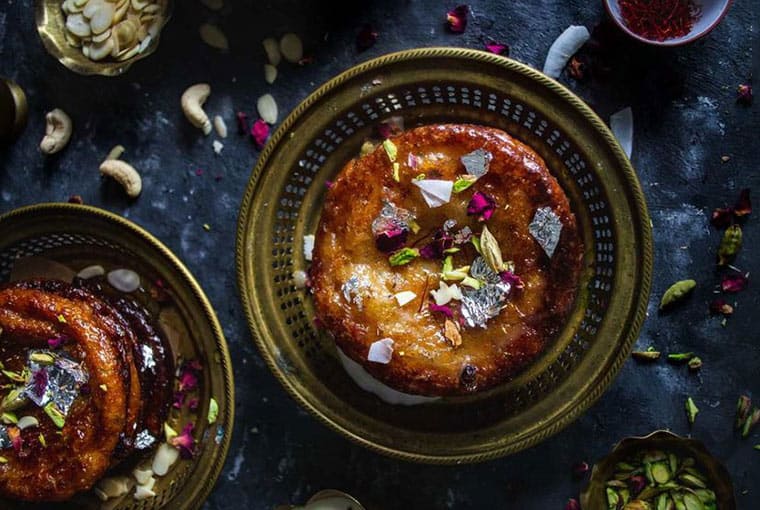 If you are crazy with super sweet desserts then Malpua is just what you need! These are basically fluffy pancakes made with milk, sugar, flour and spices which are dipped in a pool sugar syrup to make them sweet. This dish is popular in almost every part of India, but they are especially found in Maharashtrian, Punjabi, Rajasthani, Odiya and Bengali weddings.
Rasmalai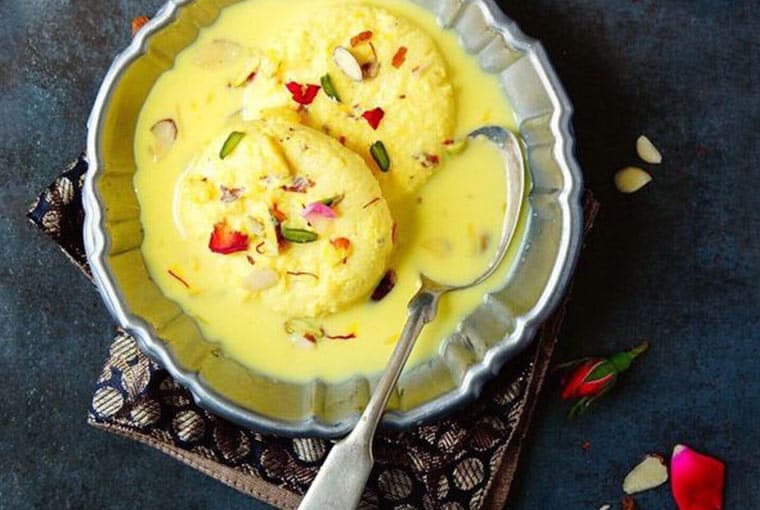 People in the Northern and Western parts of India are crazy about rasmalai. It is an important part of Punjabi, Rajasthani or Marwari Wedding menu. This dessert is a creamy delight that is a perfect dessert for a summer wedding. It is made of Chena and then is dipped in chilled creamy flavoured milk, garnished with saffron and almonds.
Ghevar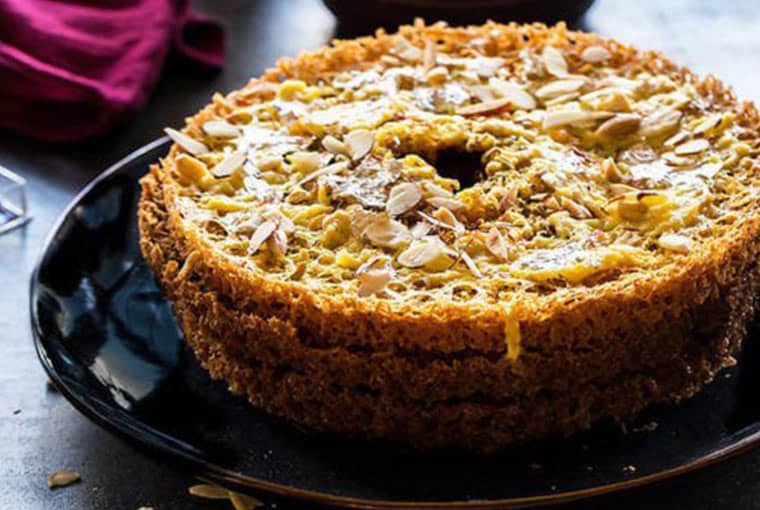 Ghevar is an eminent dessert which is very popular in Rajasthani weddings. It is deep-fried, multiple-layered dessert complemented with sugar syrup nuts and dry fruits. The best thing about it is that it is traditionally fried in desi ghee gives it exotic vibes from the west!
Gulab Jamun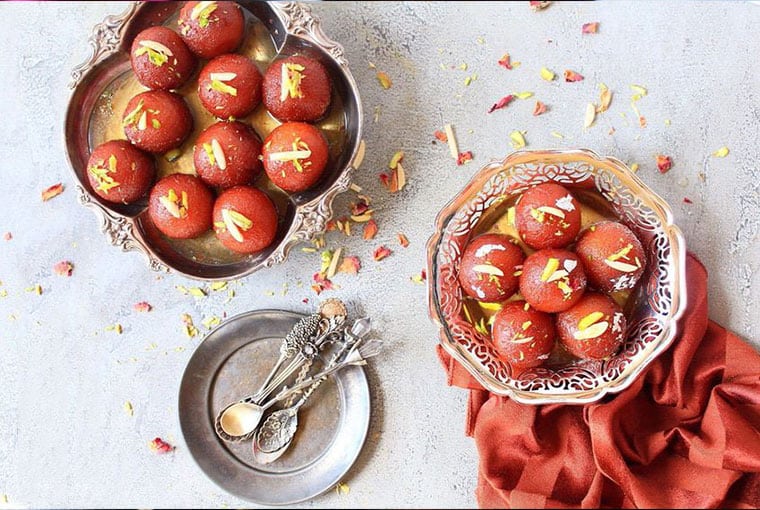 There must have been no North Indian wedding without the blissful gulab jamun. Also, any Indian dessert list is incomplete without these deep-fried Chena balls stuffed with khoya to it. This sweet is possibly the most savoured sweet item in Indian weddings menus.
Jalebi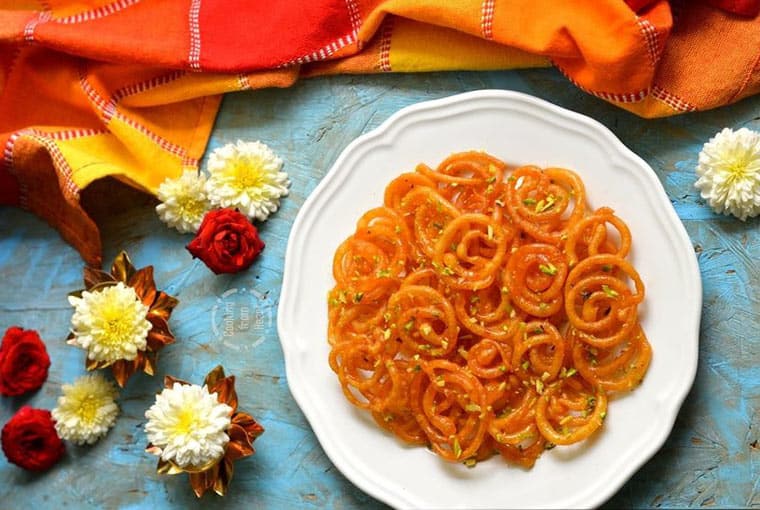 Jalebi is noted as the king of Indian desserts as it is not just sweet from the outside, but filled with sugar syrup from the inside as well! Its crispy fried covers make it even yummier and they are just a step closer to the sweet insides of a Jalebi!
Sandesh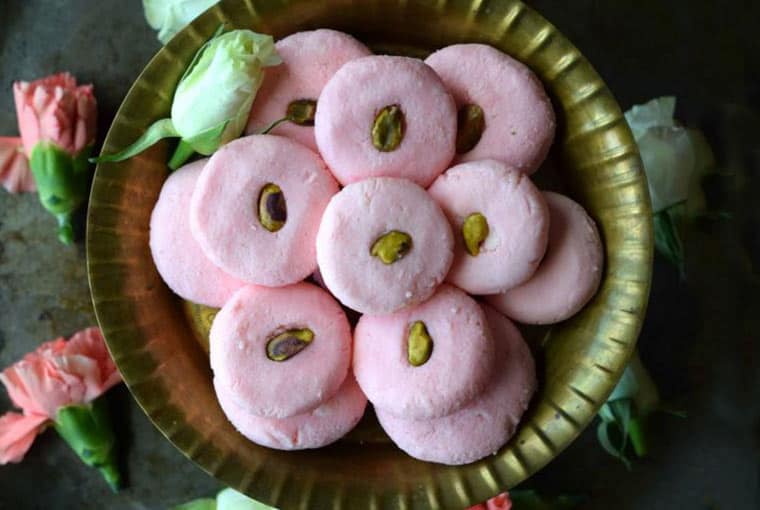 A Bengali wedding food menu is incomplete without sandesh. It is made with split milk, kneaded perfectly and then cooked with sugar or Nolen gur that will surely make you fall in love with it!
Gajar ka halwa
Gajar ka halwa is a total love! It is a popular dessert amongst many cultures and is now a must present at Indian Weddings. It is made out of carrot as well as khoya and is garnished with dry fruits that make it even more tempting.
If we missed one of your favourites then do tell us in the comments below!