A Bohemian Sundowner Mehendi Function With All Things Beautiful!
With the onset of the winter wedding season, our excitement to offer our clients the best is increasing day by day. All our venues are ready for hosting all kinds of grand events that are needed to be made memorable for our clients and their guests. We love offering unique setups to our clients at our venues as per their preference so that it sets the right mood for the celebration. Plus, when it comes to sundowner functions, we love making it a dreamy setting.
Trust us, there's something undeniably comforting about a mehendi soiree with boho feels! Recently, we hosted a bohemian sundowner mehendi function at Shagun Farm in Chhatarpur that was a total treat for everyone's eyes. It was a beautiful event where couple's friends got together and enjoyed some good performances by the artists and grooved along with them. The key highlight was the décor that made the ceremony look spot on! All the elements of the setup were attractive including the bohemian entrance, coconut water cart, performance stage, canopy tents for lounging and dining setup.
The basic colours used for this setup were pink and white that added a whimsical touch to the whole setup. Everything including the drapes, backdrops, furniture and almost everything was in sync with the theme giving all the dreamy feels!
Scroll through to view some beautiful pictures, and take some inspiration for your own mehendi function!
Dreamy Entrance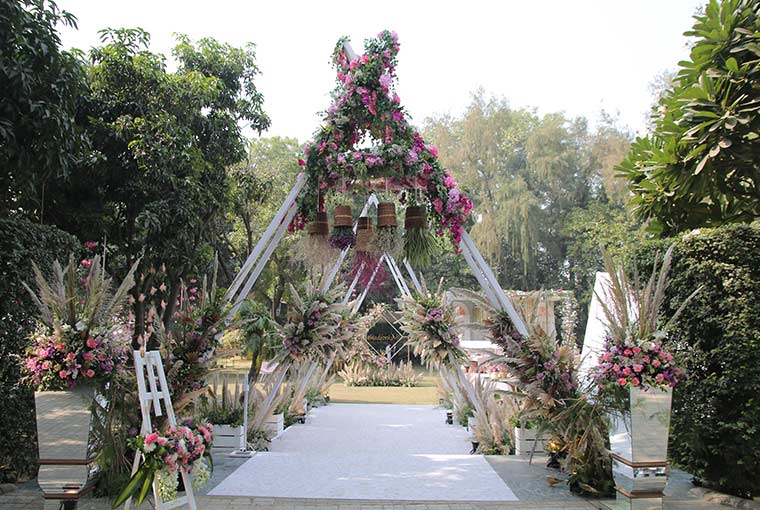 As it's said the first impression is the last… therefore the entrance was made as the key highlight of the decor!
Photobooth for bride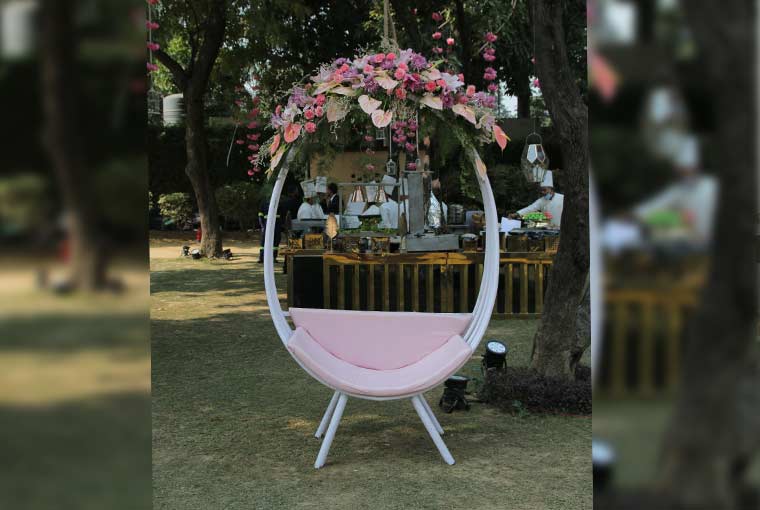 Visit Us :- Best Price Marriage Halls in Greater Noida
Catering Area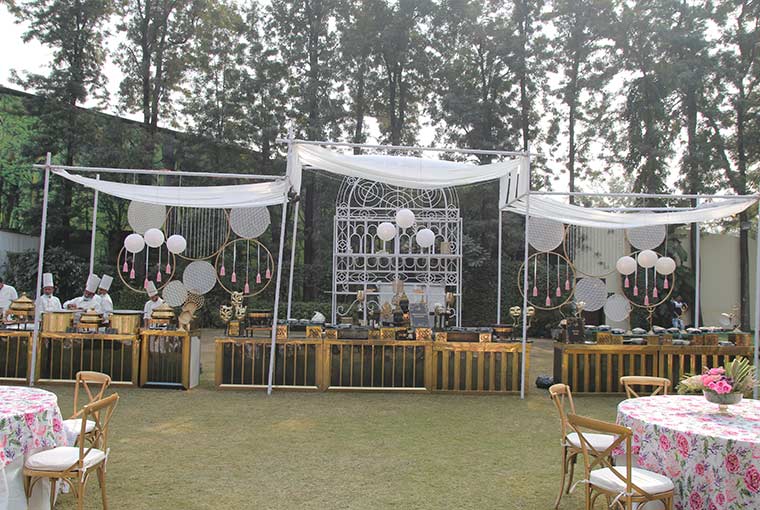 Food Cart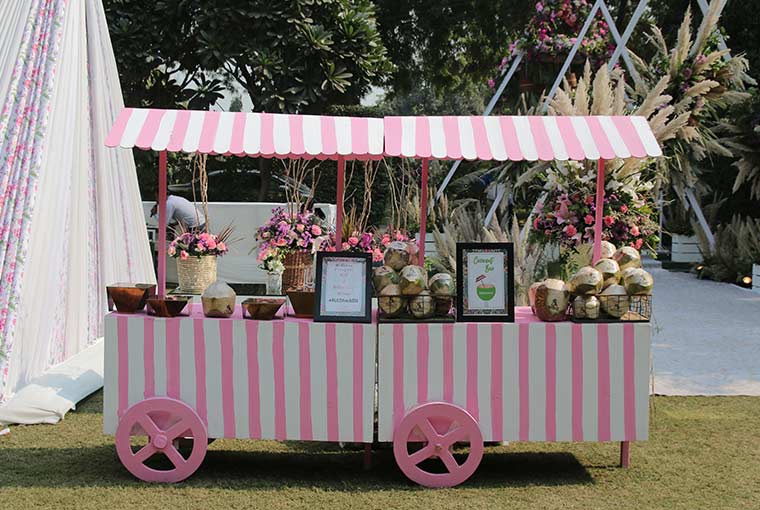 Doesn't it look cute!
visit Also:-birthday party venues in delhi
Hookah Station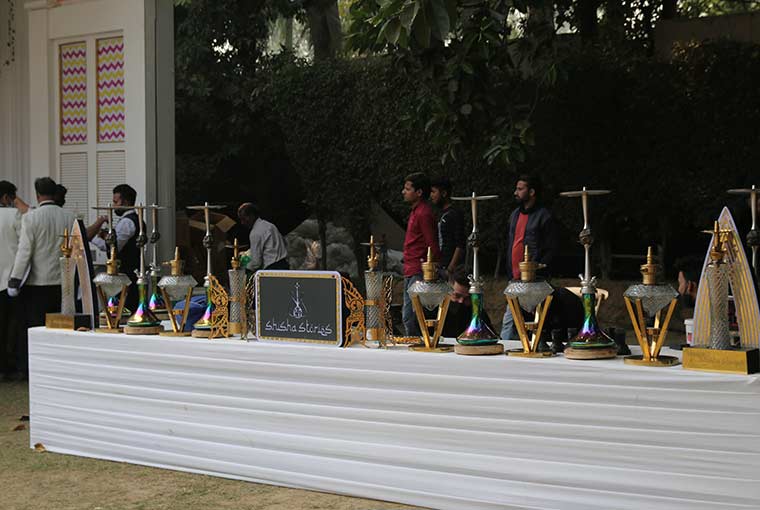 Bar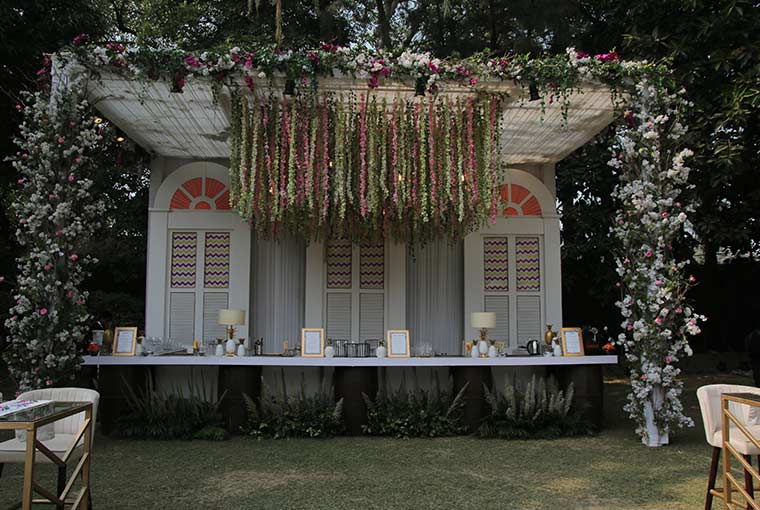 Dining Area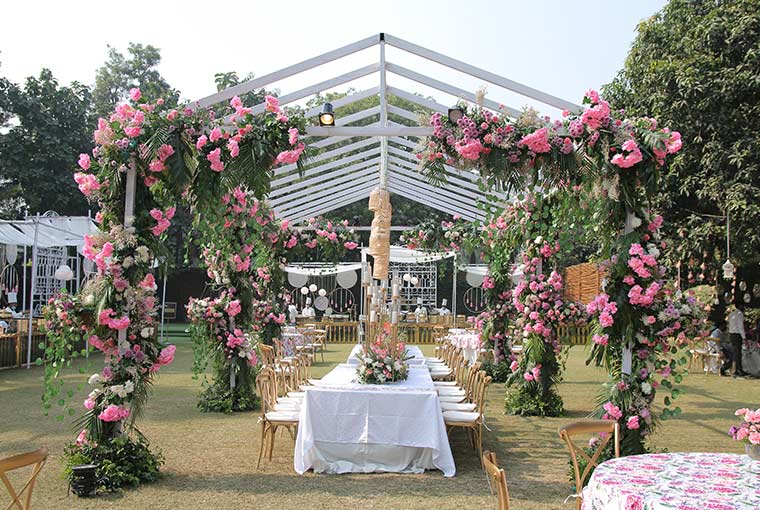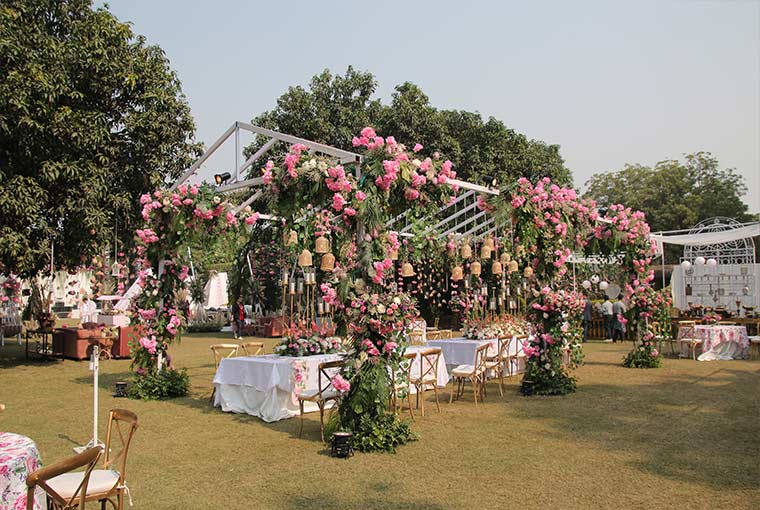 This dining area looks straight outta fairy tale with pink flowers and green leaves. The lamps added a whimsical touch to the whole setting.
Canopy Tents with Rustic Touches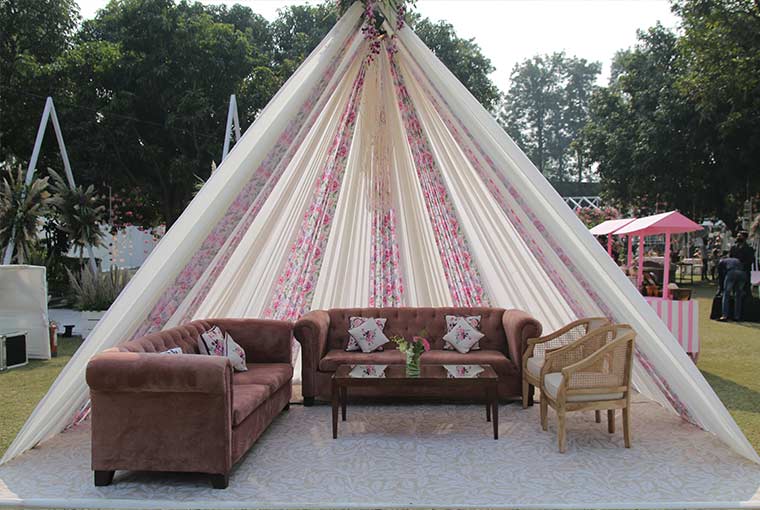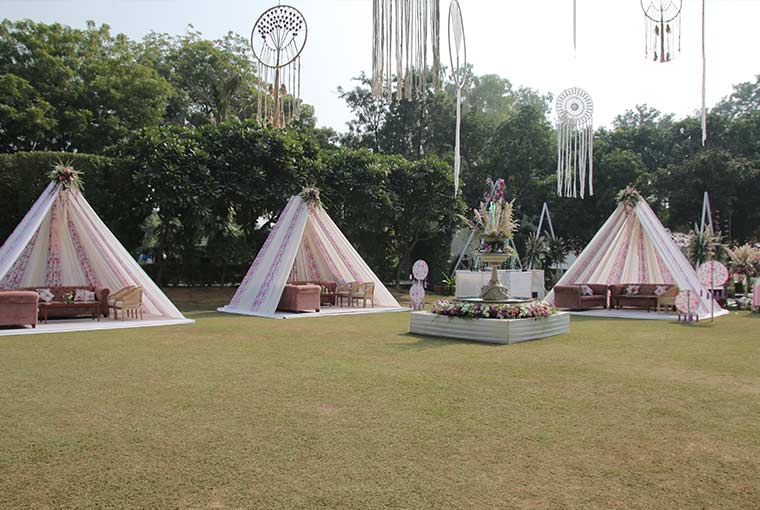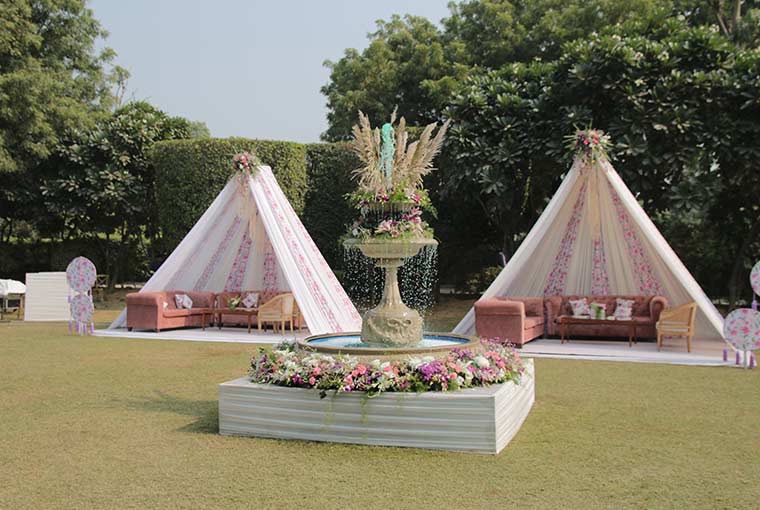 What we loved in this is the pampas grass that became the highlight of this area.
Bird Cages and Dream Catchers To Make It All Pretty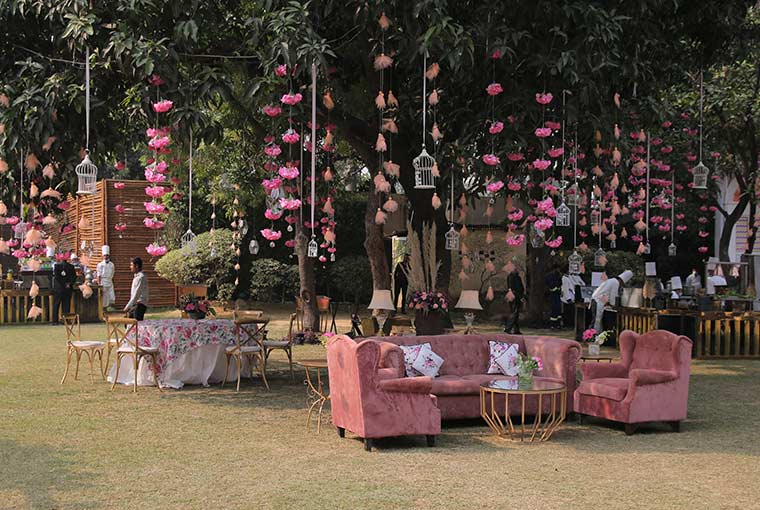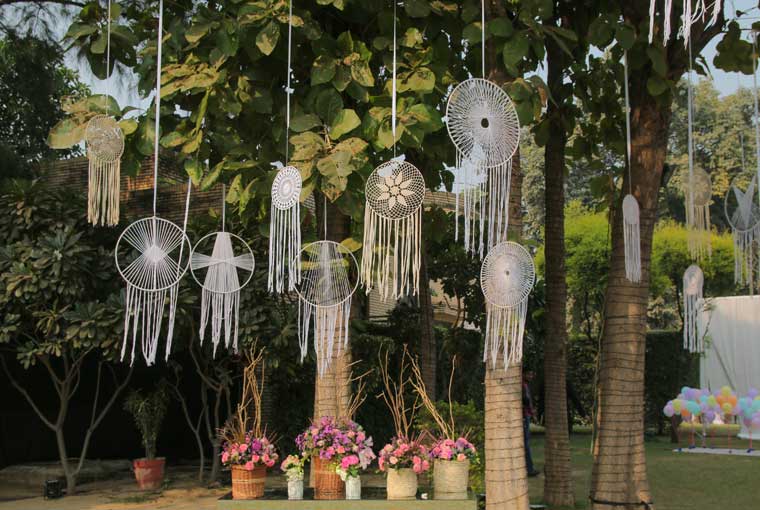 We added dream catchers in this are to set the right vibe for the decor!
Beer Pong Table For Fun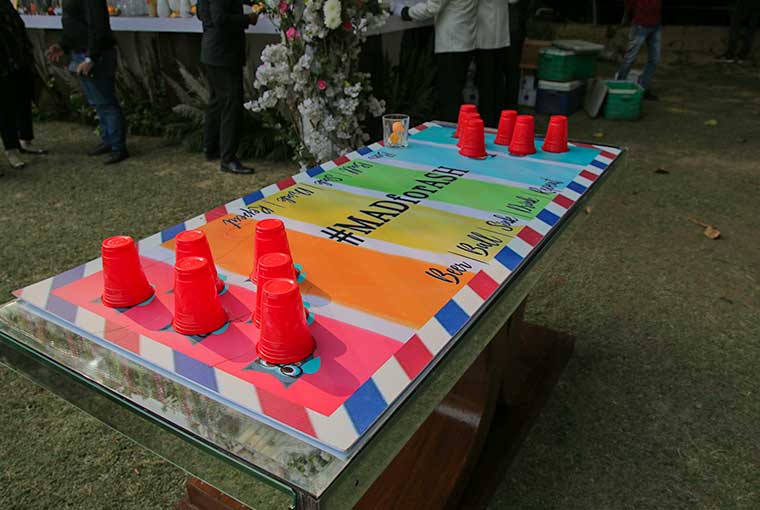 For the added entertainment and fun!
Performance Stage WIth All The Vibes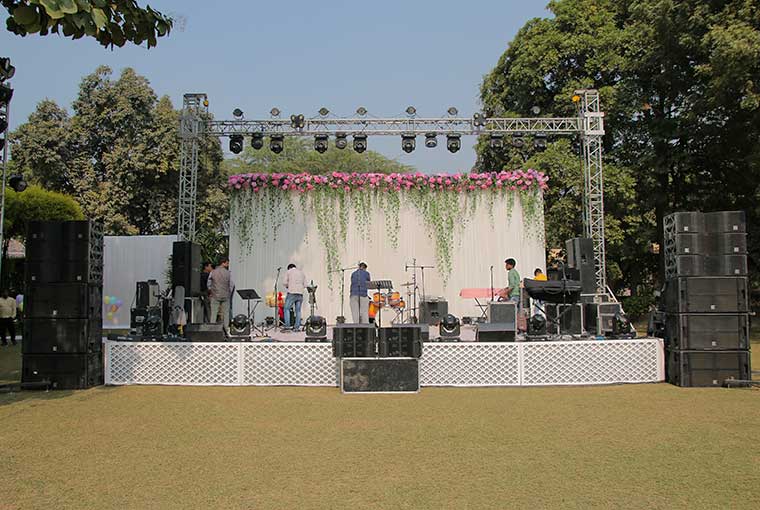 All those elements were put together to make this function a memorable one with all things beautiful and in sync with the theme.
Visit Also:- Banquet Halls in Delhi