A complete guide on planning a Summer Wedding!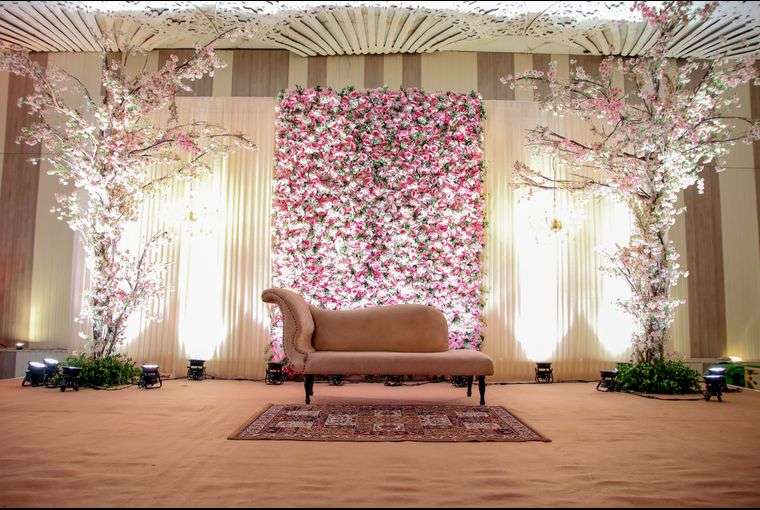 Summers are here and so is the summer wedding season. We know COVID-19 has again put a halt to all the wedding plans but we are still hoping for things to get better in some time.  Though summer weddings are about warm weather it gives so many options when it comes to colour and blooming flowers as well. You may have envisioned your summer wedding as a colourful themed affair with some amazing desserts and menu items. But, planning a summer wedding is not an easy task. You need to keep so many things in mind while planning one…
You should start planning early
We are not saying start planning as soon as you get engaged. We would recommend starting searching for the perfect venues for their functions at least 9 to 10 months before the wedding date. For summers people usually look for closed venues that are fully air-conditioned for comfort. Therefore, planning should start as early as possible!
A realistic budget should be set
We have mentioned this again and again, all the wedding planning tasks should start with setting a wedding budget. It is considered the first official planning task as all the tasks depend upon the budget. Your budget also affects the style of your functions. You would need more resources to make the functions comfortable for your guests, which would be costing more. Also, be prepared to allocate more money in your budget for your venue and some vendor services. We would also want to mention that pricing is often subject to change in the current scenario.
Flexibility in dates is also important
We know Indian weddings are all about mahurat and everything but you should have more than one date for the wedding. The current scenario is very unpredictable, and we don't know when the government put on new social gatherings guidelines. So be prepared!
Opt for a Summer-friendly Wedding Colour Palette for décor
As summers are all about colours, you would need to pick appropriate themes for your big day as well as other functions. You can experiment with bright pastel wedding colours or gauzy, airy fabrics like linen or tulle. While you can go for different colour palettes for all your functions including sangeet, cocktail and wedding. Choose the shades that speak to you!
Choose for durable décor and food
Let's not forget the annoying heat of the Delhi summers! You need to be realistic about certain elements such as the seasonal flowers as well as the food. Some blooms wilt in hotter temperatures, like hydrangeas or gardenias. This doesn't mean you can't include them in your floral arrangements or centrepieces, but you have to pair them with some heat-resistant plants too so that they look too withered. You can also go for succulents or tropical florals like anthurium, orchids, protea or palm leaves and leafy greenery.
The same thing can happen to food too! You need to consider your menu items or desserts as per the warm weather. As your caterer to plan a summery menu, and ask your venue to store your summer desserts in a cool place until it's time for them to be served. This will surely save them from melting!
Dress as per the weather
Just like décor you need to be really cautious about the colours of your outfits too. You can go for lighter hues or pastels for your wedding lehenga too. Indian summers are irritating so dress wisely. Also, go for lighter embroideries too so that you can be comfortable. The same goes for hair and makeup too, they should be summer-friendly too!
Just keep these in mind and you are good to go!