A Complete Guide to plan an Intimate Wedding!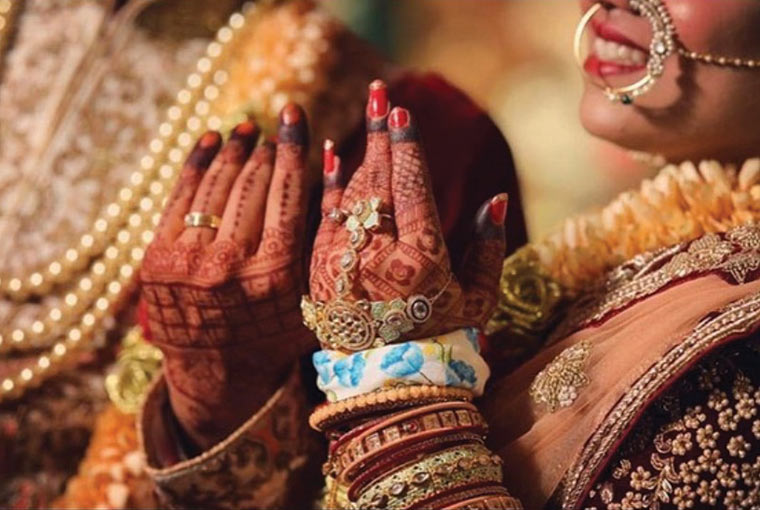 We all would agree to the fact that it's all about intimate weddings this year. Above all, people are totally in love with this idea of intimate settings for their wedding celebrations. Planning an intimate wedding will help you focus on even the little details without added expenses and have a wedding celebration with your near and dear ones. In the present times there are certain restrictions because of COVID and even with intimate weddings have its own set of protocols and checklists just like usual weddings. Now, you must be thinking about how to go about planning an intimate wedding. Fret not, we are here for you!
Here we are with an ultimate checklist that will help you plan your wedding during COVID-19 times!
Sanitization should be the top priority
These times calls for it. Sanitization is one of the most crucial parts of your wedding planning in these current times. Therefore, it should be on the priority list. Whatever your venue is be it your home or outside, you need to ensure that it is sanitized before and after the event. You just can't take any risks when it comes to safety nowadays!
Have a word with your vendors
While taking care of the safety you also need to ensure that all your vendors including the caterer, decorators and everybody else are following the safety protocols while working at the venue. Plus, you also need to communicate with the guests that all your vendors are following all the required norms for everyone's safety. Also, double-check with them if they are all set for the big day.
Taking care of licenses or permits
This is something new in the tasks list. Most of the weddings happening at these times require permission from various authorities to take place. Plus, if your wedding-list is under 100, then everything would be fine. But, if you are arranging food transportation or if your guests are travelling long distances, then also you need to arrange for those permits as well.
Preparing the Wedding Guest List
As there is a restriction on the number of guests nowadays, you need to ensure that your guests are aware of a few simple protocols of attending a social event such as not having a plus one with them, wearing masks at all times and maintaining social-distancing as well general hygiene at the celebration.
Temperature Checks are really important
Trust us nobody would be surprised to see at the entrance of the wedding as it has become the new normal COVID-19. Therefore, just go ahead with checking the temperature of the guests while entering the venue. You need to have a dedicated person at the so that in case anyone shows a fever or any symptoms, it can be dealt with immediately!
Have Dedicated Spaces
If the wedding is happening at your own home then you can easily, cordon off certain spaces for yourself. There are chances all your relative may want to meet you while you are getting ready. So, you need to have a separate space just with your bridal MUA and photographers there.
Back-Up Plans should not be ignored
What if some vendor doesn't make it to the wedding? Or weather conditions betray you? These concerns may pop up while wedding planning during COVID-19. Therefore, you need to have some backup plans for your major areas. You can have n indoor area to shift your guests into if it starts pouring and so on…
These pointers will surely help you get through wedding planning like a pro!