A Complete Wedding Advice Guide for COVID-19!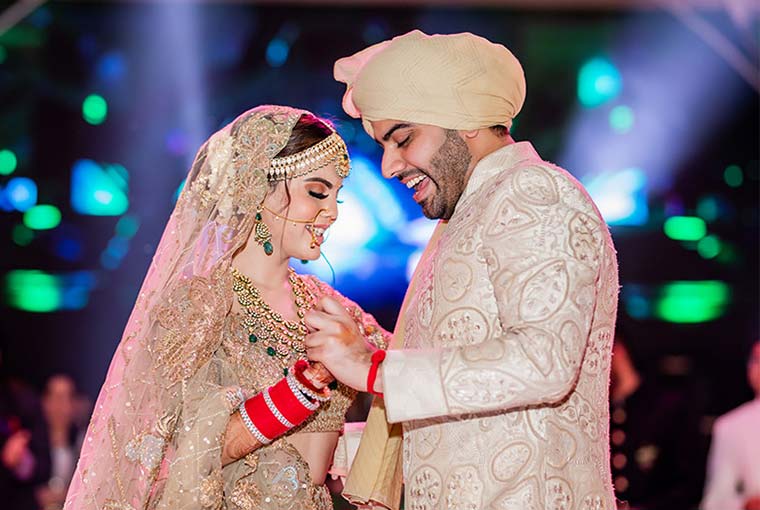 In these difficult times of COVID-19 pandemic, the whole world needs the act of kindness as we all know it goes a long day! Being a part of this wedding industry, we are trying to do our best to help all our clients who had to cancel their summer weddings because of this pandemic COVID-19 outbreak. We are already in the second round of this lockdown and we are still not sure when will this get over. With the growing number of the lockdown days, the number of questions is also increasing in the minds of couples who had to postpone or cancel their wedding which was supposed to happen from March to June and also those who planned in this year.
We are all aware of the fact that every cloud has a silver lining and good times will be back again in our lives. Here is a little help from our side that will help you sail through this difficult journey as we are in this together. Here's a list of the most important questions that we are getting from most of our clients with their responses to help you out.
How to make the celebration intimate yet memorable in these current circumstances?
We are strongly recommending all our clients to opt for reducing their guest list and opt for a new date to get married. Trust us, downsizing won't compromise with your experience as well as the enjoyment. You can take the help of your wedding planners as well as vendors who will help you make all the arrangements for the intimate experience. With the lesser number of guests, you can give attention to even the smallest details of the celebrations.
How are we giving the alternate dates available for the wedding celebrations as summer weddings are getting cancelled? Do we have available dates in November and December, as these are heavy months for weddings?
We being the only chain with 11 wedding venues in Delhi NCR, trying to offer the best to our clients. As we have got a good number of venues across the city, so we are somewhat successful in an effort to accommodate all these cancelled dates. We are also ready to give our venues in two slots so that we can do two functions in one day… one during the day and the other during the night. With this, we will be able to make it easier for us to provide our venues to a larger number of our clients.
 What are you suggesting to your clients?
We are telling them to hold on tight. Now is the time to be patient. Take all the precautions as much as they can and maintain social distancing. We will help them plan the wedding of their dreams when the time is right.
Will there be any impact on the next year's wedding especially in the months of January and February?
Yes, the things will go a little more hectic for us, as we think all the cancelled or postponed weddings will shift to this period of time. These months will be flooded and we are eagerly waiting for it to happen. We would really need to pull up our socks and get ready for the winter wedding season.
What are the most common questions you are getting from our clients?
Firstly, is the availability of dates in the future for their weddings. Secondly, how soon will we get operational after this lockdown gets over? Some clients, who had to cancel their weddings are worried about their money and we have given them the best assistance that we can.
Are we making hygiene-related policies compulsory in the properties as clients will be very sceptical about it at least for some months?
We are taking strict measures for sanitization and we will be implementing them as soon as our banquets and farms houses will be functional after this lockdown. All the guests, as well as our clients, will be rest assured that they will be in safe hands.
We have put together a resourceful guide for you to plan right for all the couples, families & our business partners. If you have more queries then do share them with us in the comments below…