A guide on how to postpone your Destination Wedding due to this Second Wave!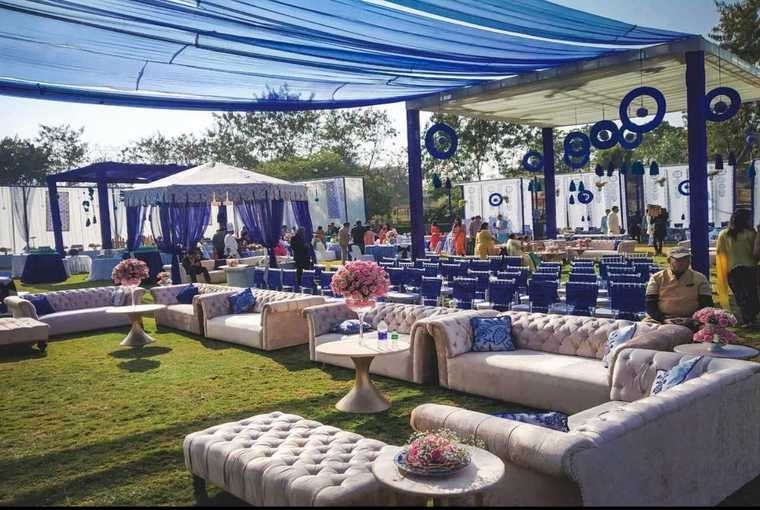 The second wave of Coronavirus has literally shaken us and our country. When we thought things are getting back to normal, it got worse for everything. People who were planning to get married last year shifted it to this year and even this year it seems really difficult. For some couples, venues are picked, themes are selected, outfits are under process, food menu tasted and invites being sent.
But as the second wave has India badly hit us, most of you'll have had to postpone your destination weddings (yet again). We are all in this together, but we want to tell you that there are a few things that you should note while you postpone your destination wedding.
This would be a little overwhelming, but here is a proper guide from us that will help you make the process a bit easier for you. It may get a little difficult when you have to postpone your destination weddings as things work differently from your hometown. Even the finances involved are much higher than the in-city wedding. We know it won't be possible to travel to the location because of the current dire situation.
Just follow this step-by-step guide that will help you postpone a destination wedding!
First things first, decide on postponing or going for a Virtual Wedding
We just don't want you to panic because of the situation and be hasty about cancelling everything. You have to make a decision first whether you want to postpone your destination wedding to a later date or do a virtual wedding instead on the same date. If you decide upon going the virtual way, you will get a chance to do it on the decided date and your guests will also get to attend it virtually! After making this decision you can take the next steps!
The second step in your process should talk to your venue and planning team  
As we know the current situation, it would be really important to call your venue and planning team and tell them about your decision to postpone the destination wedding. Trust us, almost all the venues have been really understanding in this situation and have agreed to postpone. Therefore, get a confirmation from their side. Just check will they refund the amount if you cancel or you have to pay some extra charges for postponement. Venues at will be in different cities or even countries will have different policies therefore it's prudent to get all these confirmations over official emails. Sometimes some venues have different locations too, you can even book them if they are transferable in case the one you booked is not available on the future date. After that, you can other decisions.
Your next or the Third Step should be communicating your decision to all your Vendors!
After all your discussions with your venues, you need to communicate all the changes and update them about all the new changes. This is really important as they have other clients too, plus it's a destination wedding they may have kept extra days for your event.
Checking all the Permissions and licenses should be the fourth step
There are several licences and permissions required for a destination wedding, therefore you need to check all of them. If they are already paid or booked, you need to ensure that they are cancelled/postponed.
Fifth and the most important step, you need to cancel your travel tickets
Whatever bookings you have made for yourself or your guests, you need to cancel them. There are even some states/countries that have cancelled flights on your dates because of the current situation. If that is the case, you get full refunds!
Last and the Sixth Step, Covey it to Your Guests Know!
You can get a beautiful artwork or creative made and send it to your guests to tell them about the postponement of the wedding. Tell them and even apologize for any inconvenience Trust, us everyone will understand because of the current situation!
Marry Now, Party Later!
If you really don't want to cancel or postpone then you can go for an intimate wedding at home and then plan a grand party later! Just have a small and intimate ceremony on the fixed date and then have a destination party later when things go back to normal!
We totally understand it is not easy to cancel the most special day of your life over and over again. But we are hoping that this too shall pass. All we would like to say stay at home and be safe!