A guide to know the difference between Between Solitaire and Diamond Rings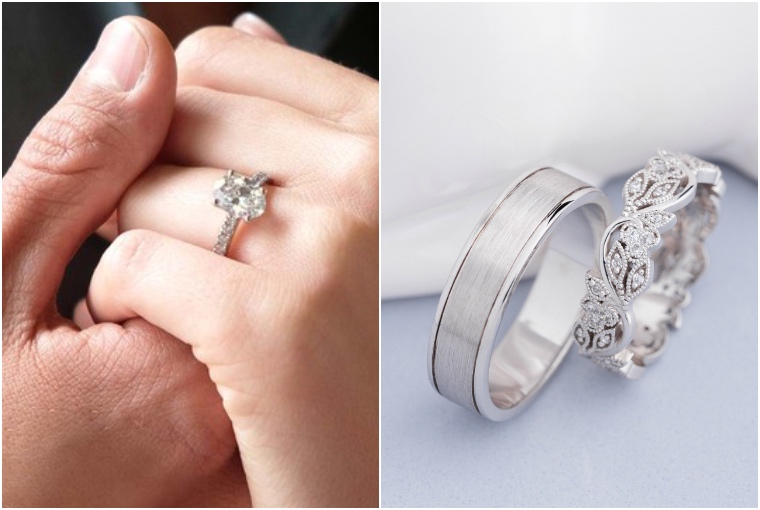 Nothing is as beautiful than putting a ring on it! At the same time, we also know that you don't want an ordinary ring for your engagement when you truly love her. In the hunt of looking for an exceptional and dazzling rock on her finger, you need to know some facts about the rings! Usually, guys woo their brides-to-be with a stunning solitaire diamond and if you are not aware of the difference between solitaire and a normal ring then fret not… we are here to give all the details! For starters, you need to know about solitaire as well as the normal diamonds. Plus, the importance of giving her a solitaire to make her feel really special.
Here are some things that you should keep in mind before you buy one…
Single Diamond
The prime difference between a solitaire and diamond ring is that in a solitaire the star of the ring is the single diamond that takes the spotlight. On the other hand, a regular diamond ring has a number of diamonds assembled together to make it look all dazzling. A solitaire looks really royal as this single diamond catches the eye!
Shape and Cut
As we have mentioned in our earlier blog that diamonds are available in different shapes and cut that adds more brilliance to it. The difference between solitaire and diamond is that solitaires are available is naturally defined shapes whereas regular diamond rings are shaped by the maker while crafting the ring.
Solitaires are more attractive
Nothing can beat the beauty of a solitaire ring. It's more eye-catching and its sheer brilliance makes it stand out. A single solitaire gem elevates the whole look with its shine and gets everyone's attention.
Diamond Settings
There are many settings trending nowadays and amongst them, you can go for several prongs that lifts the diamond or it can be kept locked or for a bezel setting that enhances the solitaire perfectly. There is one more option to go for that is a tension setting in which the band holds the solitaire by force. This one of the most preferred for solitaire diamond engagement rings.
Here is a guide to getting the perfect ring to tie the knot. Knowing the difference between solitaire and diamond rings will definitely give you an added advantage while hunting for the bridal engagement ring.
Read Also:- Wedding Venues in Delhi