Amazing Photography ideas to glam up your wedding album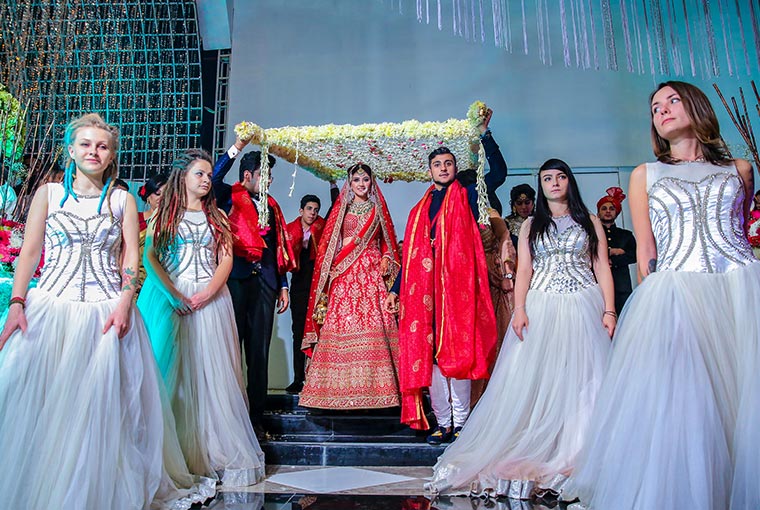 Getting those perfect wedding pictures and capturing that right emotion at the right moment is an art that every wedding photographer tries to. We have seen so many beautiful wedding pictures online that tell us a story about the moment! It's all because of your talented wedding photographer who has the ability to arrest every special moment and turn it into a beautiful wedding memory. It's the photographer's vision that brings life to the candid photography, that gives us the perfect wedding photos. So, are some of the best photography shots that all the photographers love to capture at Indian weddings.
Have a look for some inspiration!
Those Fun Haldi Moments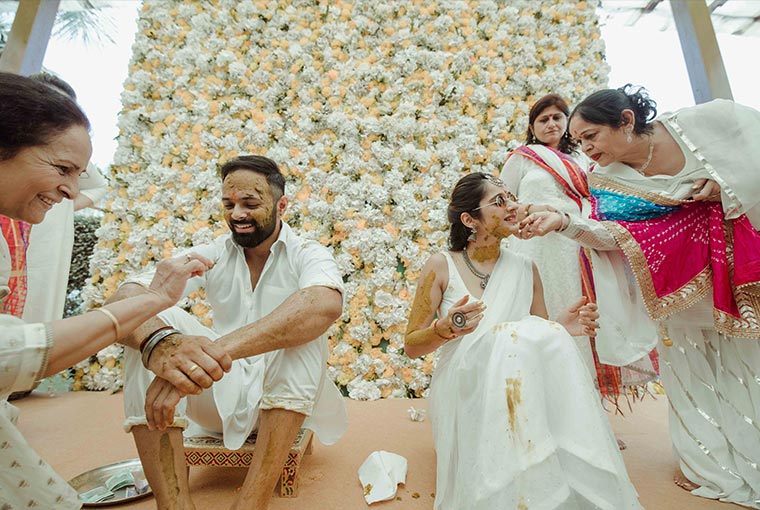 The best time to capture the authenticity of Indian weddings is during the rituals and customs. They are the best moments where you can take pictures of the fun side of the wedding. The Haldi function is one those celebration where everyone brings their fun side out and enjoy the moment at the fullest! Those bright coloured outfits, as well as décor, can help you achieve the most stunning pictures!
Pictures of Bridal Jewellery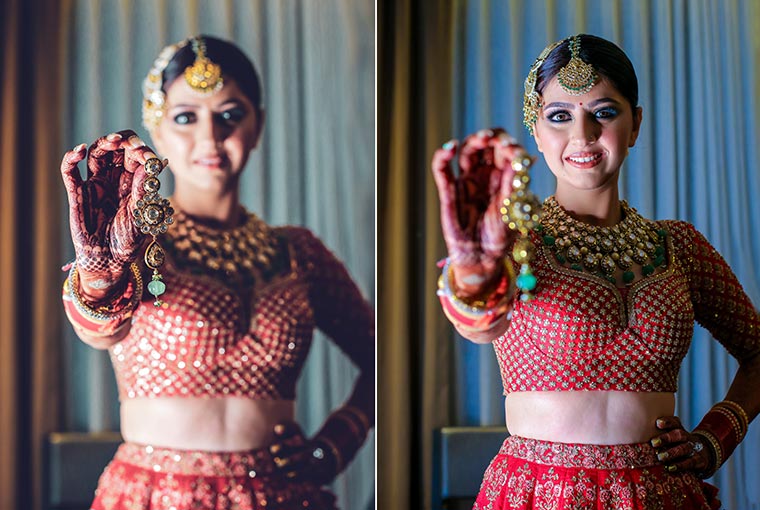 Stunning bridal jewellery can surely add glam to your wedding album. Those closeup jewellery shots of the bride's dazzling accessories look really breathtaking. The trending bridal jewellery such as giant chokers, temple jewellery, kundan and polki jewellery can help you heighten the beauty and give you gorgeous jewellery pictures.
Mehendi Shots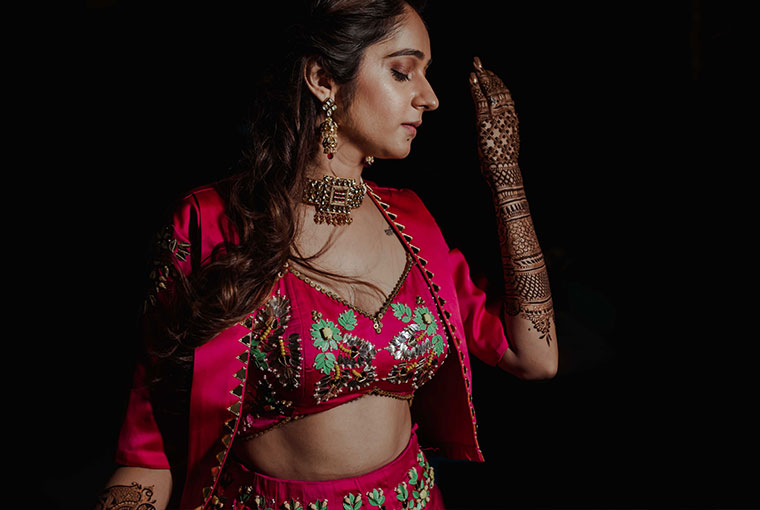 Mehendi is an integral part of being a bride you must want to look at it again and again, so you need to get some stunning mehendi shots. That exquisite mehendi on you and your bridesmaids' hands are every wedding photographer's favourite shots. You can pose the way you want and get some beautiful pictures of your mehendi.
Abstract pictures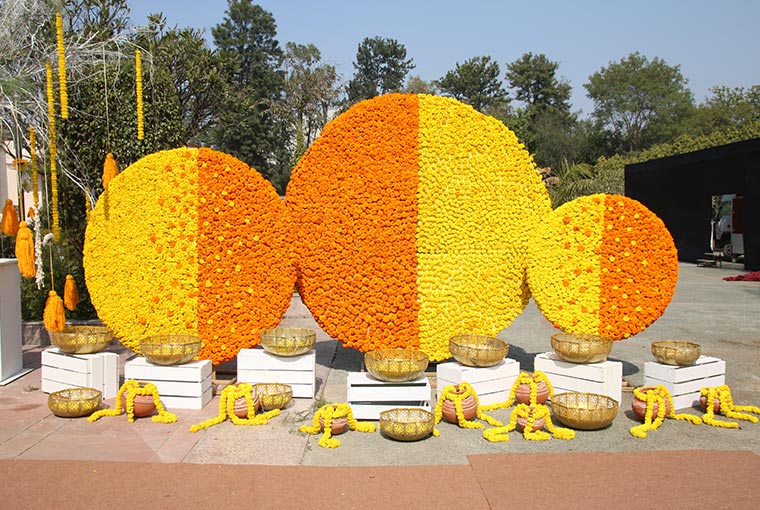 Some photographer love to capture the lively vibe of the ceremony. They use abstract form where they arrange props or ritual objects then click pictures that depict the vibe of the occasion without actually showing what's going at the ceremony.
Family Portraits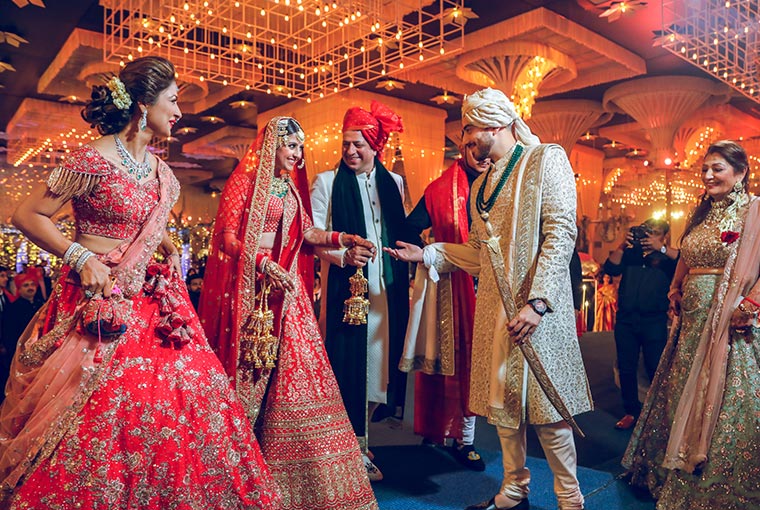 We know they are a cliché but no wedding album is complete without a happy family portrait! Everybody loves to look at those happy faces posing together on the wedding day. Those lovely, genuine expressions with the right wedding background make the family photo look more alive!
Fun time with your bridesmaids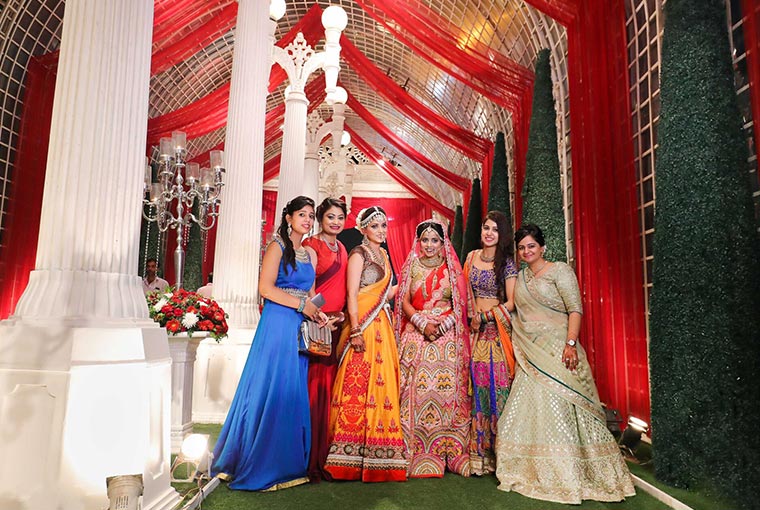 Your wedding album would be incomplete without those crazy poses with your bridesmaids.  Those coordinated bridesmaids' outfits and quirkiness can add vibrancy to your wedding album. Photographers love to add a dose of glamour to the wedding album with these pictures of you with your bridesmaids!
Candid Pictures While Dancing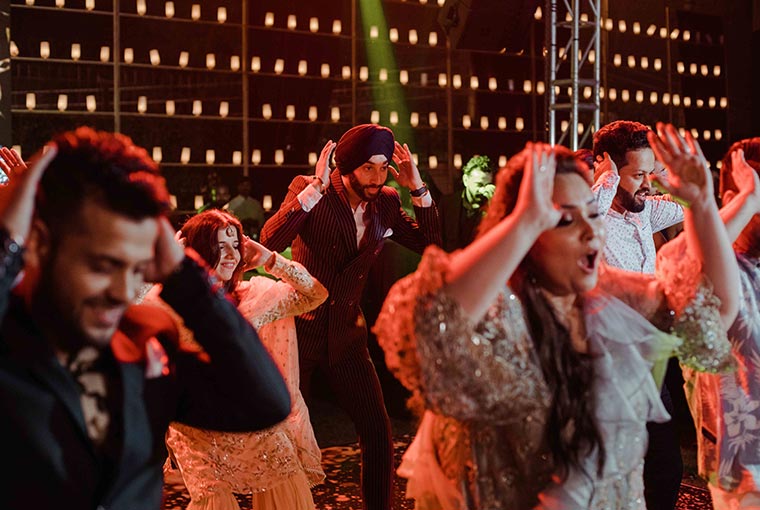 Trust us these "dance till you drop" will be the best part of your wedding album. The secret of having the best shots is capturing the exact moment that depicts the true emotion. Candid photography will help you capture the happiness and fun time that will make the moments alive!
These best photography styles will make your wedding album look all AW-dorable!
Also, Check Out : How permanent setups at venues are stealing the show this wedding season?