An Exotic Garden themed Cocktail function at Shagun Farm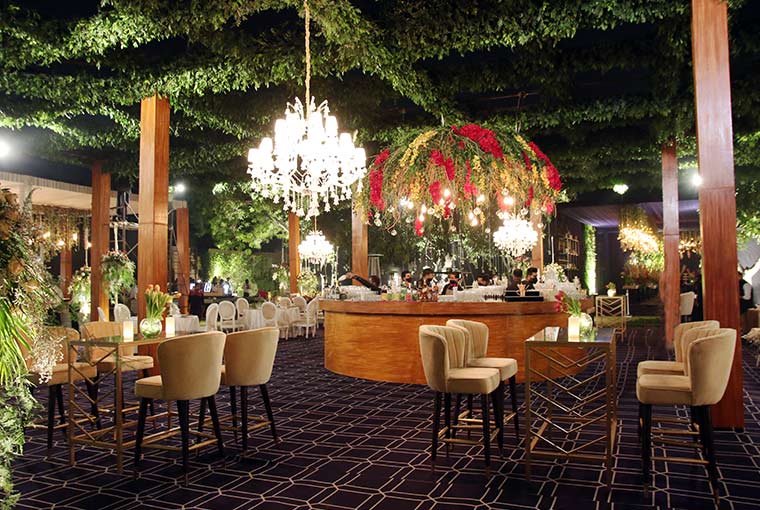 The team at FNP Venues never fails to offer the most stunning setups to the clients who booked our venues for their special occasions. Each and every function is planned and executed with the utmost importance as we don't leave any stone unturned in order to bring out the best setting at our spacious venues. Not only the beauty, but we are also taking care of the safety of our clients as well as their guests who will be attending the functions at our venues. With the pandemic going on we are taking all the necessary measures as per the government regulations.
Recently, with the beginning of functions after the lockdown, our team got back to work in offering the settings for your dream weddings. We kicked off this wedding season at Shagun Farms at Chhatarpur with an overly glamorous cocktail function. The setup was a total treat for the eyes and it was designed as per the theme of an Exotic Garden. It was an all green setup that looked like a whimsical garden. The key highlight was the ceiling that was all green giving it all the wilderness feel and also the bar that was all decked up with florals and greenery. The passage was all lit up to add glam to the entrance!
Here are some pictures that will tell you how gorgeous the set up was!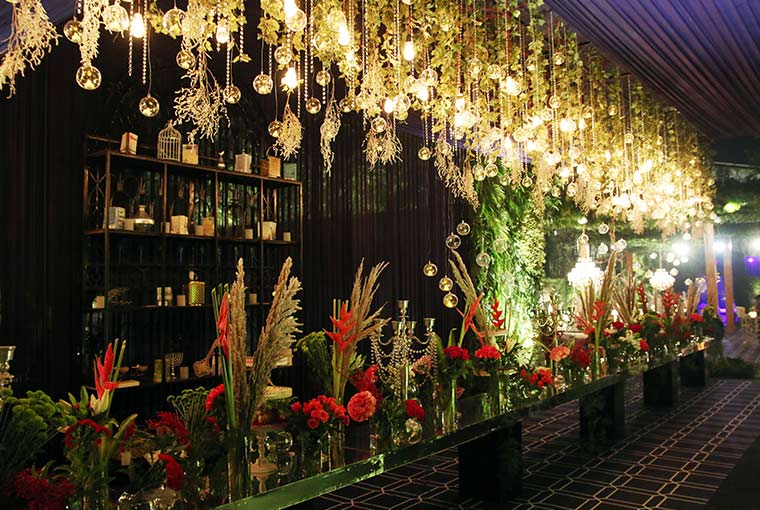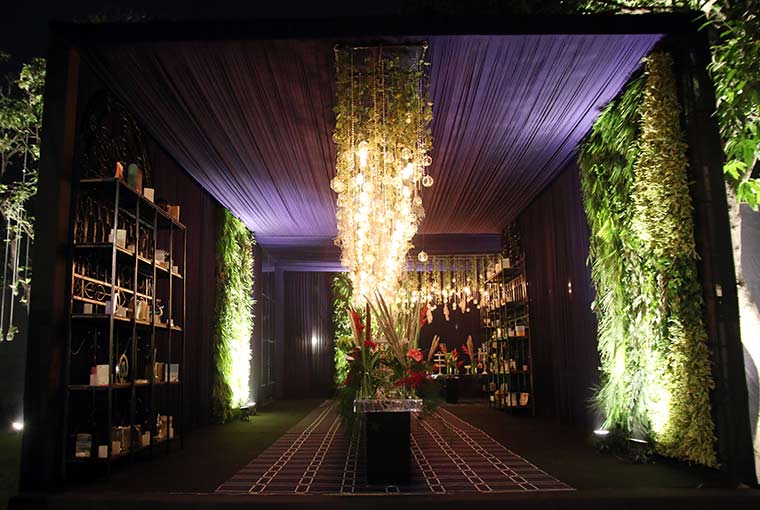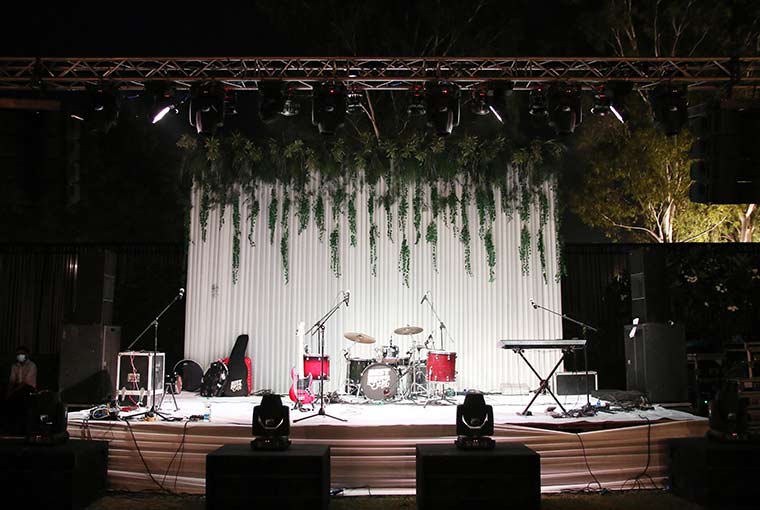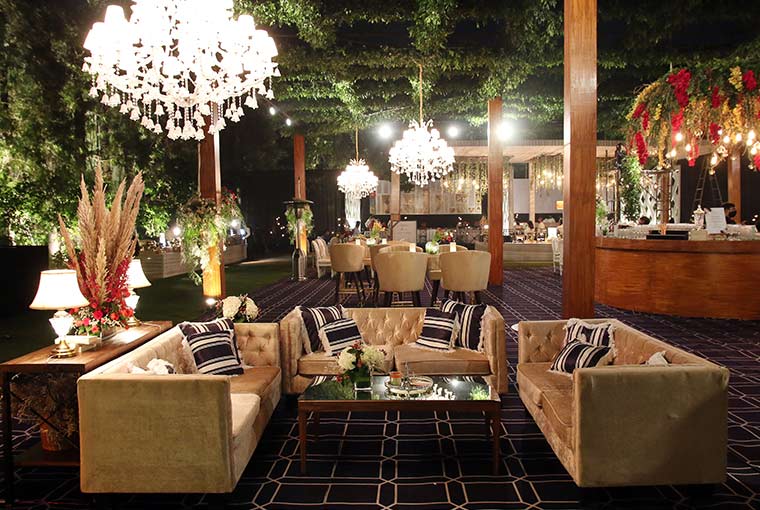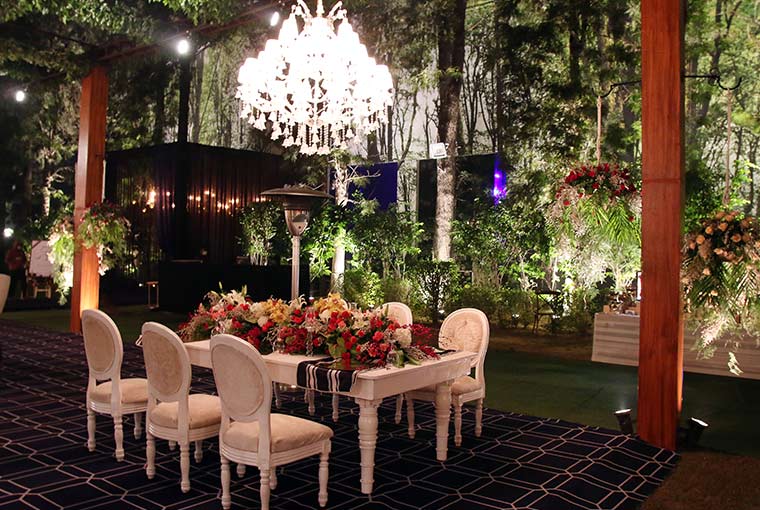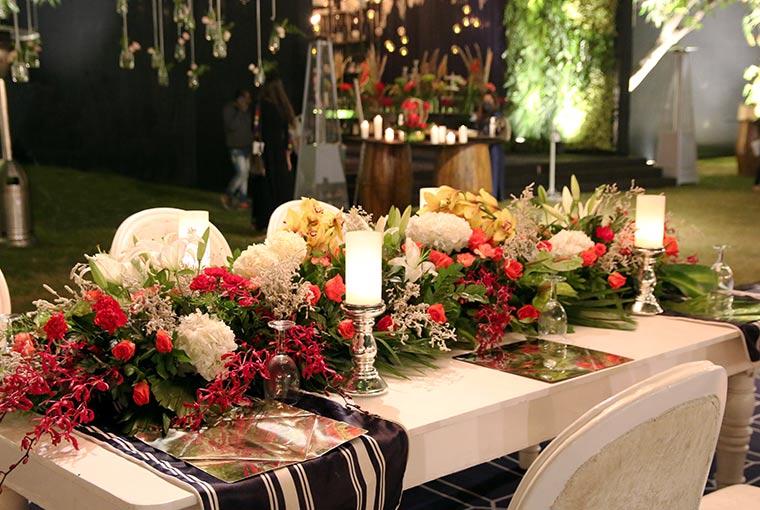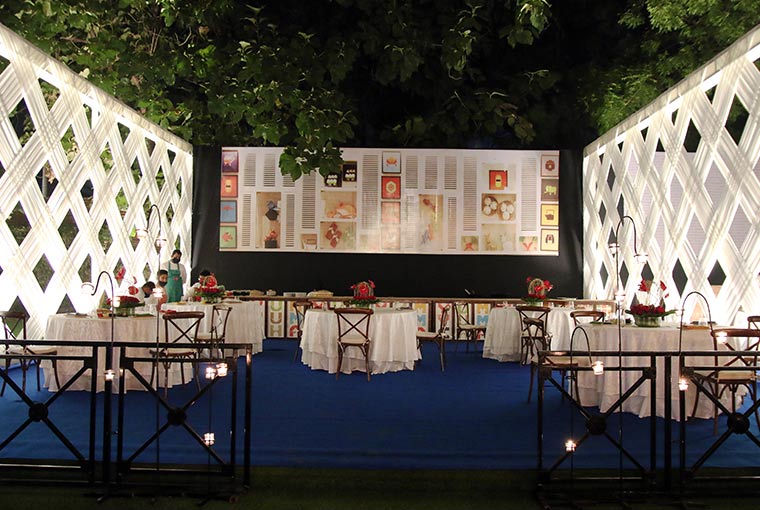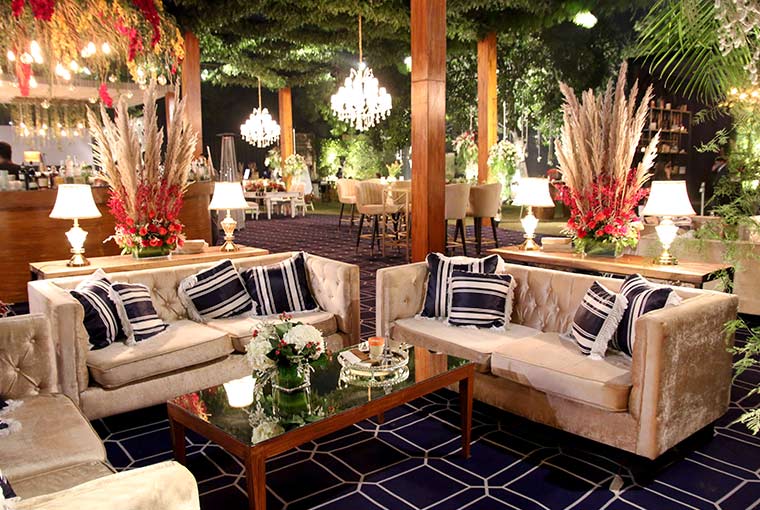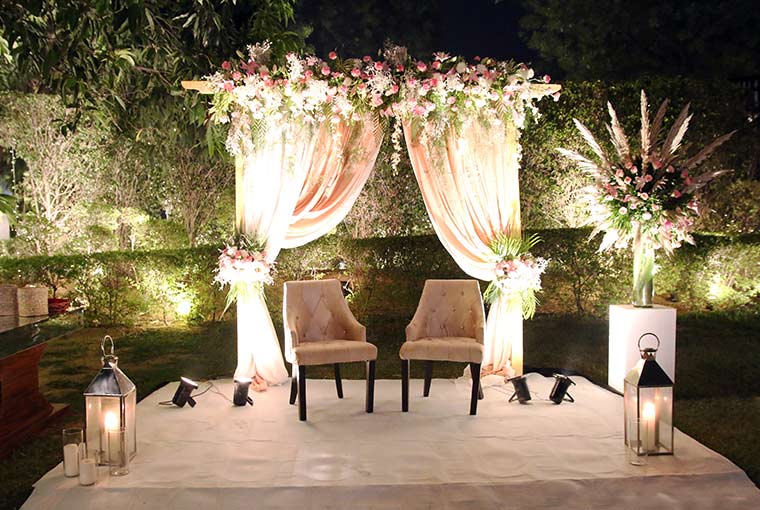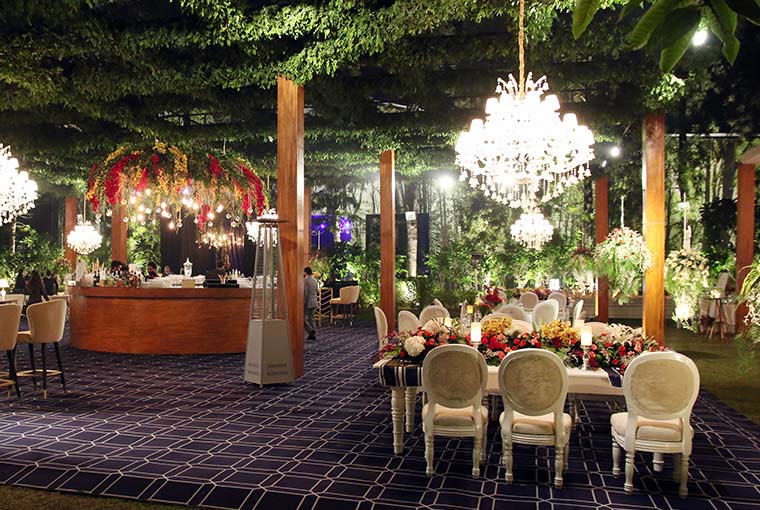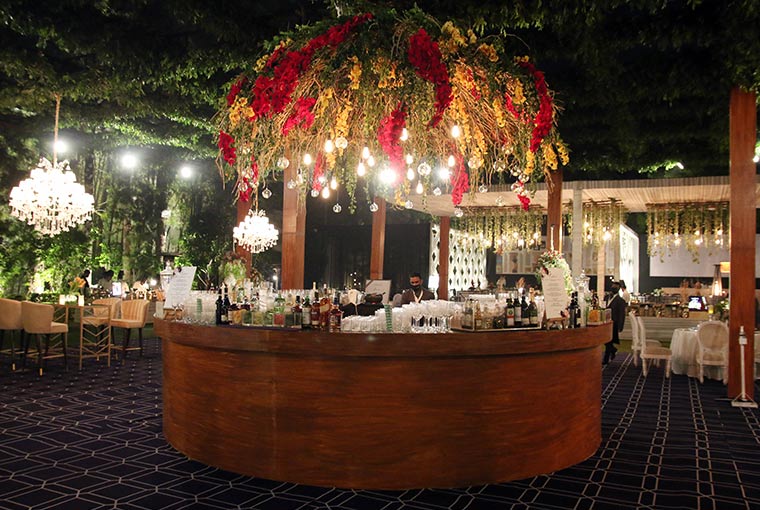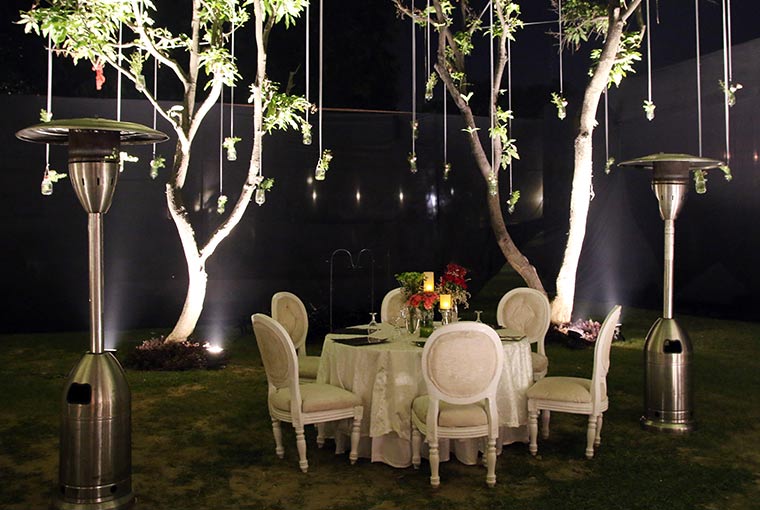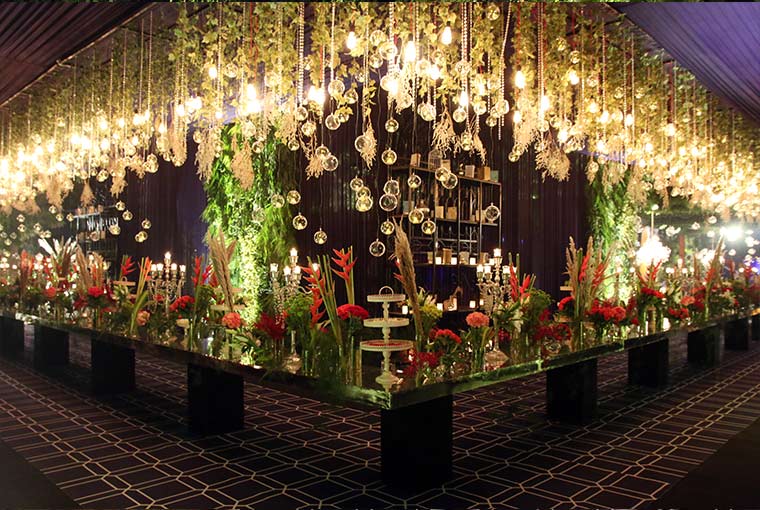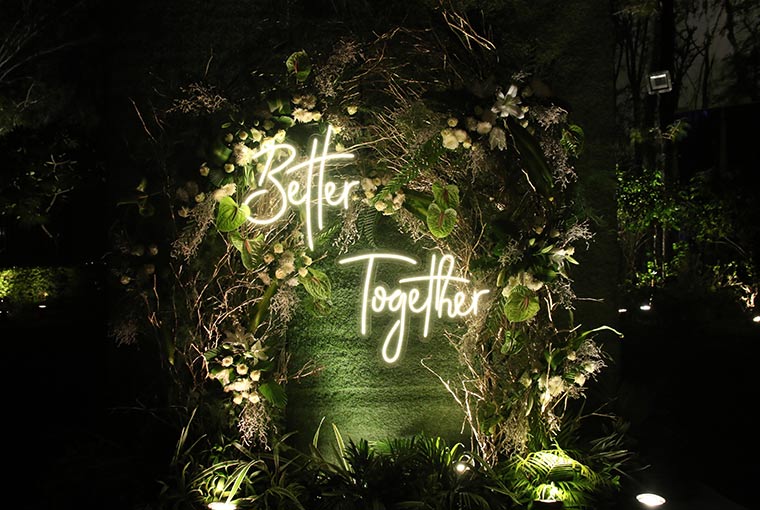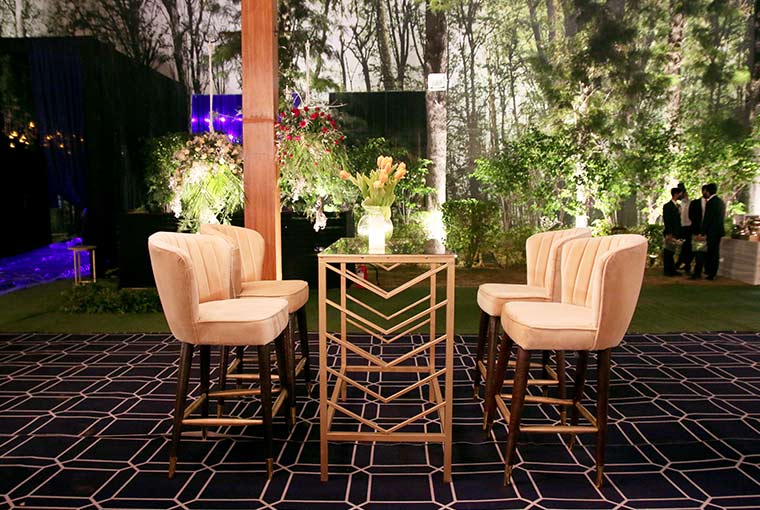 Will you go for such decor for your cocktail? Tell us in the comments below…