Best Asian Destinations to Tie the Knot
Destination weddings have become a rage nowadays. The couples love tying the knot at exotic destinations. These weddings are not only intimate but it also offers an exotic experience to the couples, their friends as well as family. Asia, being the hub of exotic destinations has become one of the top choices to host a destination wedding. There are plenty of stunning places such as Thailand, India, Indonesia and many more, that offer the perfect place to get married… So, here we are exploring the top destination wedding locations in Asia.
Thailand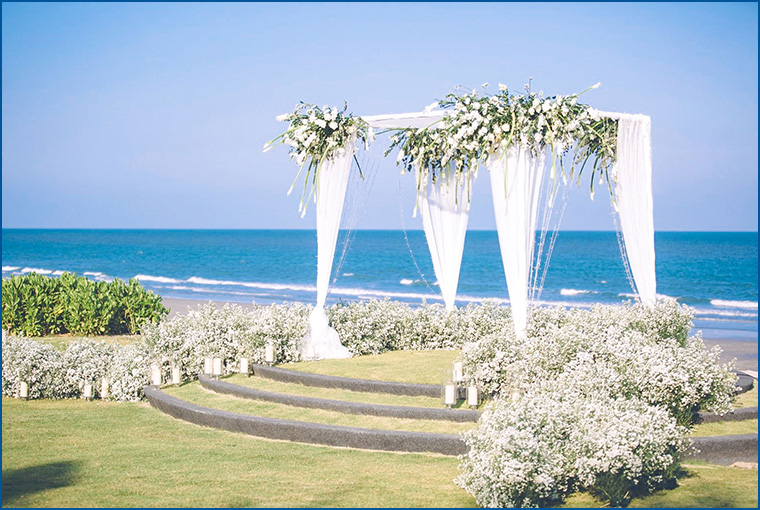 Thailand is noted as the topmost choice when it comes to selecting the best location for Asian weddings. The most famous places here include Bangkok, Phuket, Krabi, Koh Samui and Hua Hin. If you always dreamt of a beach wedding then you should totally go for the above-mentioned places except for Bangkok. They offer perfect sea-side resorts that can make your celebration even more exciting.
Bali, Indonesia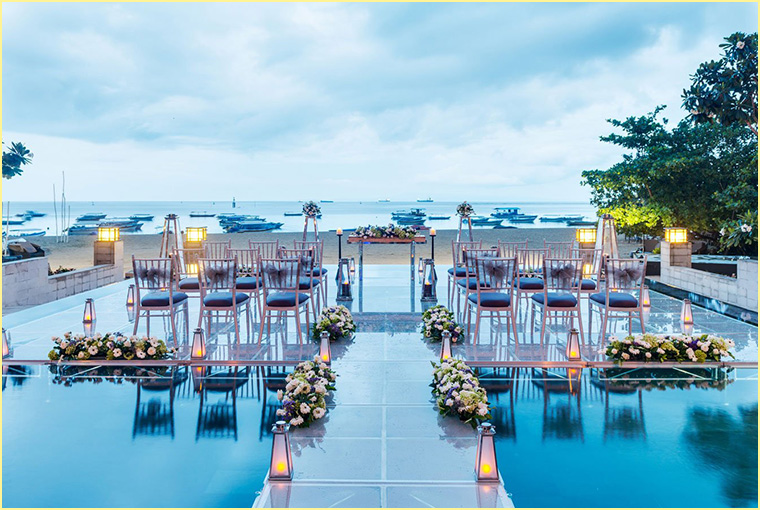 Bali, Indonesia has got to be one of the most quintessential destination wedding locations in Asia. This island paradise offers ample options to choose the ideal wedding location. Bali has got great options such as lush rice paddy fields, crystalline shores, charming temples or you can also choose a location near the crater of a sacred volcano.
India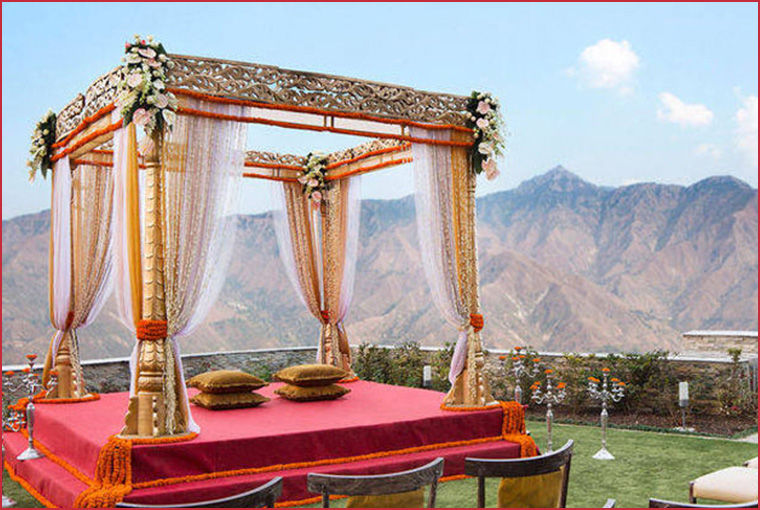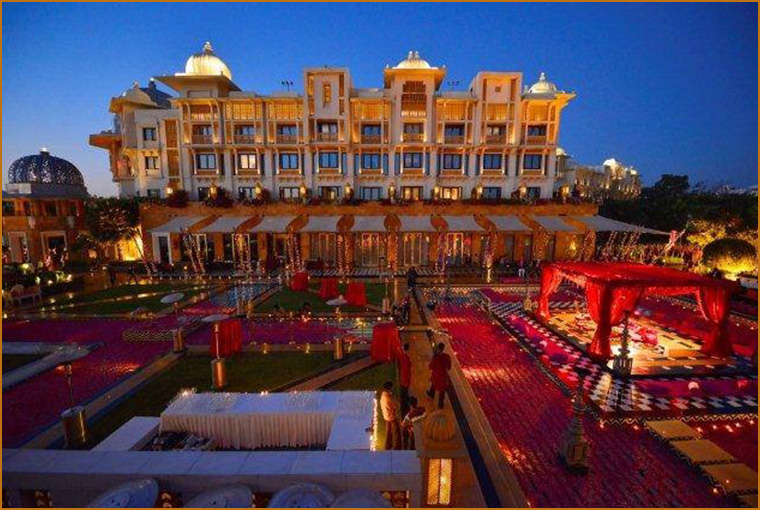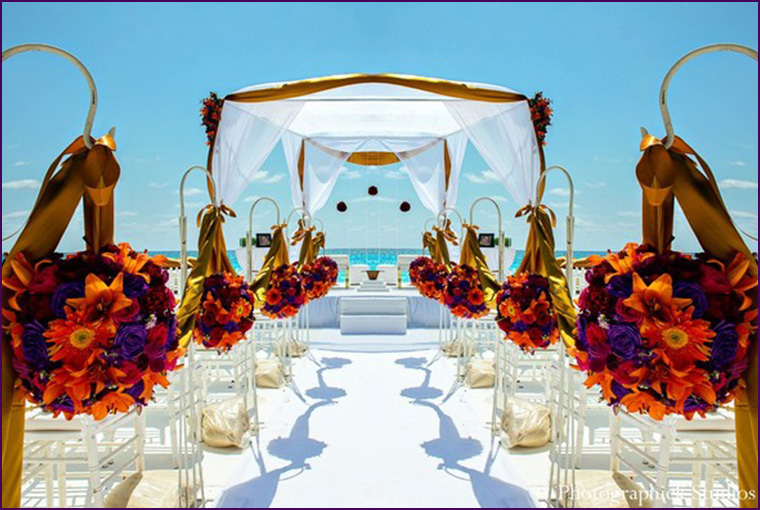 India being the land of diversity, never fails to impress with its beauty. This country has got plenty of options when it comes to exotic wedding locations. Let's start from the top- the mountains, couples love to have a backdrop of stunning mountains in their pictures and for this, they choose locations such as Shimla, Mussoorie and Dehradun. Next, come the palaces and forts of Rajasthan which offers stunning spaces to host a royal wedding. If you always dreamt of feeling like royalty, then you can choose to get married at popular cities of Rajasthan including Jaipur, Udaipur, Bikaner and Jodhpur.
If you want a big fat Indian wedding, then Delhi is your place. The city is filled with luxury hotels, resorts, banquets and farmhouse that will surely make your wedding a big affair. Wedding venues in Delhi are designed in a way that can make your wedding look like a total Bollywood affair.  For the beach lovers, you have Goa which is again the top choice for destination weddings.
Sri Lanka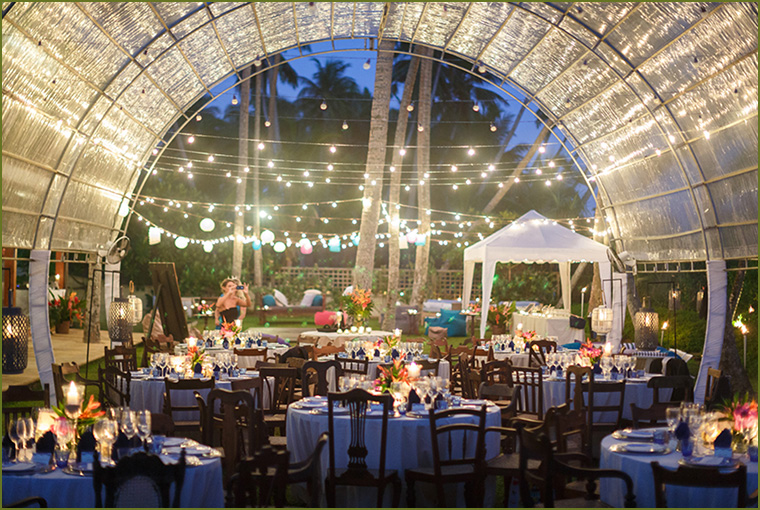 There are many times when Sri Lanka is referred to as the land of dreams and magic. It is one of the most picturesque places in Asia that is perfect for weddings. It is not only a famous tourist destination, but off-lately this island is being noted as the most loved place to turn a wedding affair into a fairy tale. Be it an intimate beach wedding or a royal affair, this island has some of the best venues to cater to every need for that one perfect wedding.
Maldives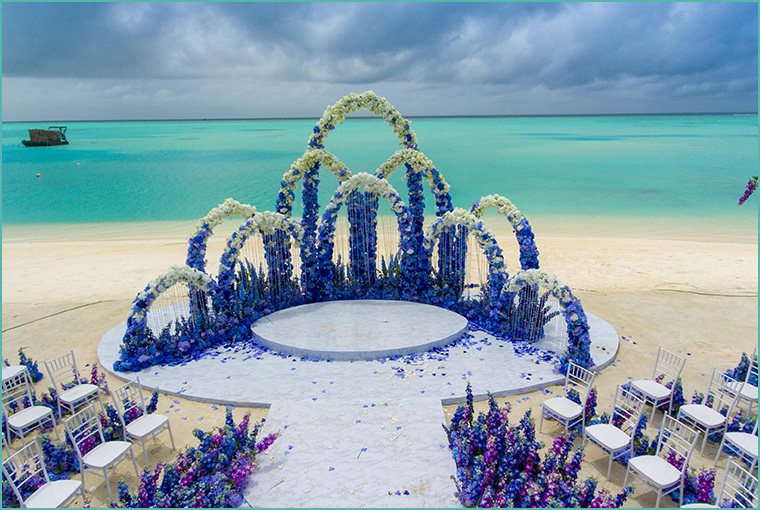 No words can do justice to the beauty of the Maldives. This tropical paradise in the Indian Ocean is a perfect place to take your vows. You can take a short seaplane flight from the capital Male to Baa Atoll which is a breathtaking location, popular for offering plenty of options for weddings. You can even try something offbeat here, like getting married underwater. Doesn't it sound exciting?
If you think, we are missing any destinations, please share in the comments below…
Also, Check Out : All things to know about Deepika and Ranveer's November Wedding