Bridal Makeup tips for Summer Weddings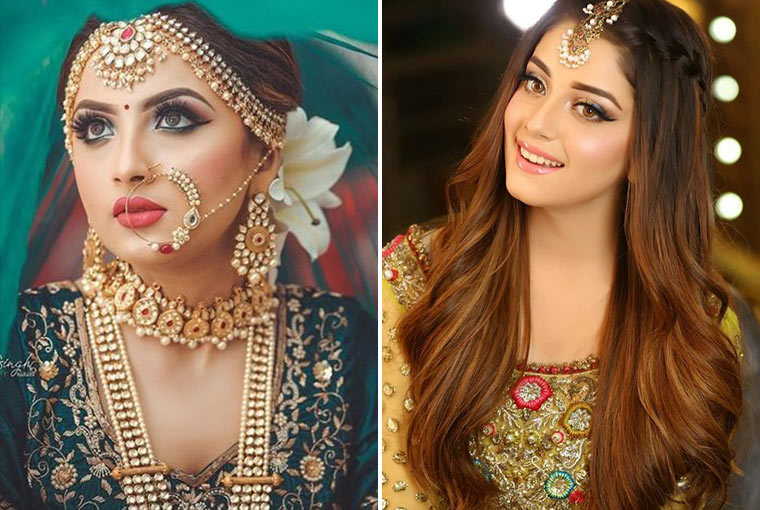 Getting married in summers is a risky business as being the bride you have to don that heavy along with that larger than life jewellery as well as the makeup. Plus, this sweaty weather can even ruin your makeup. Therefore, you need to keep things in mind if you are going to be a summer bride this year!
So here are some bridal makeup tips for all the summer brides…
We totally understand the fact that you must be really excited to be to get decked up for the most important celebration of your life. But while deciding the wedding look keep in mind that less is more when it comes to summer weddings. Plus, it's a timeless choice because you should not regret the choice while looking at your wedding pictures after some years.
Go for some colours such as blue or greens for your pre-wedding functions as these colours look great in pictures.
Make Fresh and Clean your go-to approach when going for the base of your makeup. Don't go for something that changes you're the ways you look and opt for the base that embraces your best parts. Just be yourself and go for something natural if that is your style or even bold if that defines you. Just discuss with you MUA, what will suit you the best as they will help you create the perfect bridal look for you!
In the year 2020, all the millennial brides want to take the natural approach. They are opting for exercises such as ice compressing before getting started with the makeup. This very important to calm and cool the face down and it also keeps your face all fresh in the summer.
We suggest you go for a mattifying primer that helps to avoid sweating off the makeup. Plus, it also keeps the makeup long-lasting if you apply it before the base.
Also, go for water-proof products such as foundation, mascara, eyelash glue.
Talking about the lips, lip tints need to be applied before the lipstick as it stays even if your lipstick fades a little. These lip tints are a good decision as they are usually long-lasting than lipsticks.
At last, we just want to say, that wedding look for summers are all about going for a clean looking face but with a pop of colour. Don't forget to for a bit of highlighter on your realistic makeup will enhance your beauty more. Just stay away from OTT contouring as well as highlighting done in the past years.