#BridalFitnessGuide: Some Weight Loss Myths You Should Stop Believing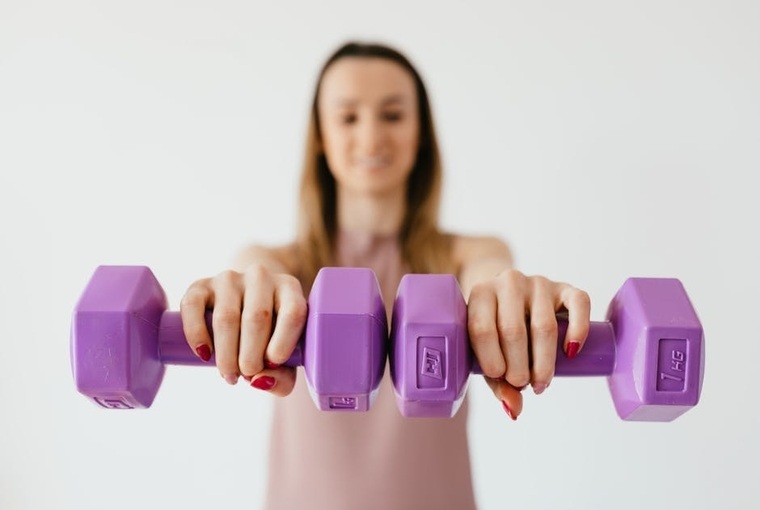 Having that perfect body before your wedding is one of the top priorities for so many brides-to-be. Also, if you just have a month or two left in your wedding, then preps for getting that hourglass figure and shed those extra kilos must be in full swing. All that hard work goes to look the best version of yourself and flaunt that flat tummy in your beautiful lehenga. But in all that process of getting rid of that extra weight, there are some brides who commit mistakes that sometimes result in bloating or even affecting their health.
Therefore, to save you from making mistakes that can put all your efforts in vain, we've penned down some common weight loss myths that can ruin your process. But it's high time now, you have stoppedped believing them to reach your fitness goals!
Myth 1: Omitting carbs from your diet completely
Carbs are really important for you. They are an imperative part of your diet. If you ditch them completely from your diet then it can result in lower energy levels, higher health-related issues and above all, it can also increase the chances of weight gain. Therefore, you should eat carbs in the right quantities or pick the ones that are rich in fibre. You need to stay away from the processed ones that will help you reduce belly fat gets easier. It is advised to include more and more carbs like sweet potatoes, oats, fruits, vegetables, multi-grain bread and quinoa in your diet.
Myth 2: Eating less can help you lose weight
It's a common mistake done by so many people. They starve themselves as they believe it will help them in shedding those extra kilos. Trust us, it is one of the biggest blunders that people make. If you eat inadequately or do not take a proper diet then it may have some harmful effect on you as it can lead to slowing down your metabolism and make you feel lethargic & uneasy all the time.
Myth 3: No eating after 07:00 pm in the evening
Also, one of the most common myths trusted by so many people. The time doesn't matter, you can very well eat without gaining those added kilos. All you need to do is be picky about what you include in your meal and how much of it.
Myth 4: Ditching the dairy products
If you ditch the dairy products then you are cutting the primary source of calcium and protein. And if you keep on depriving your body of the same then you might end up having too many nutritional deficiencies. And we also want to mention that avoiding dairy products don't make much of a difference in your weight-loss diet, until and unless you are advised by your doctor because of a specific reason.
Myth 5: You can still remain in shape if you are working out regularly and eat anything you want
If you want to get rid of that belly fat then your diet, as well as your workout, needs to go hand in hand. You should not expect to reach your body goals unless you're dedicatedly working with a strict workout routine and an even strict diet plan.
Myth 6: Fat-free foods helps in reducing weight
There are chances that you are unaware of the fact that these fat-free foods that people rely on blindly while on the weight loss diet contain just as many calories as the fuller ones. Moreover, they contain sugar and other additives too. So, don't get blinded by their name as they are equally fattening. Be smart!
PRO TIP: Before you start anything, you should take advice from a good dietician or fitness instructor. A pro will be a better person to guide you with healthy and effective ways to lose weight.
Visit Also:-Top 3 Best Price Wedding Venues in Gurgaon