#BridalGuide: How to tackle oily skin in Summers?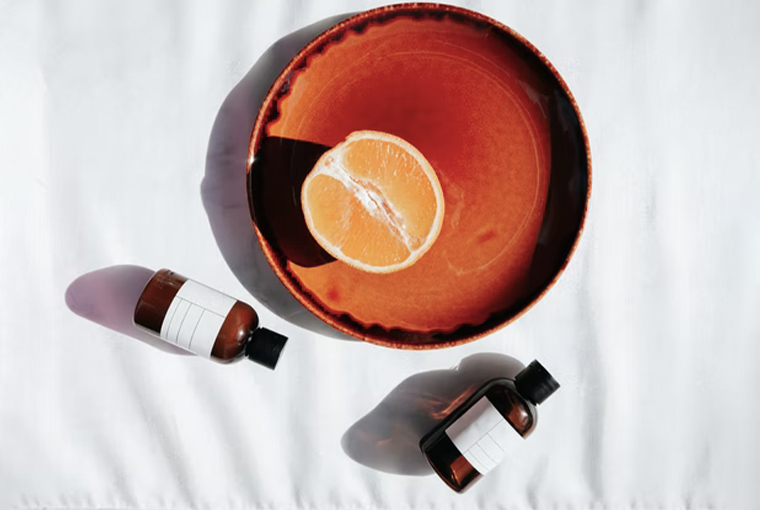 Summers are here and so is the summer wedding season. Being the bride, you have to make a little effort to make it look flawless during your wedding functions. Plus, if you have oily skin then you have to be really careful this season. There are many factors that affect the oiliness of your skin which inclu=des genetics, hormonal changes, consumption of a diet high in sugar, carbohydrates, saturated fats, and dairy products extreme weather and so on…
There are also chances that your current skin routine is also making your skin oily, especially if you're not using the right products. Even habits like over or under washing your face and using products with oil will only add to the problem. All we want to say is that you need to curate the right skin-care regimen that will help regulate oil production and keep your skin clear for your wedding.
If you are looking for a solution… then here's a little help on how to fix it.
As we have said before oil production is controlled by hormones and genetics, therefore it's not always possible to completely get rid of this problem. All you can do is control the excess oil production. You can start with washing your face two or three times a day with a gentle cleanser. You should go for products with active ingredients such as salicylic acid and retinol that will help reduce oil. If you are looking for an option that works from the inside out, then hormonal medication such as birth control and antiandrogens such as spironolactone also help in the regulation of hormones as well as controlling breakouts.
What products should you use?
It is usually recommended to follow a pretty simple routine for squashing excessive oil production. You need to use a gentle cleanser, a lightweight, non-comedogenic, and oil-free moisturizer, and a daily sunscreen (which is a must). Also, go for toners and exfoliants, and while using them make sure they're not drying and avoid anything with alcohol in them. The key to handling this situation is using the right ingredients. Above all, retinol is the number one "hero ingredient" for oily skin as it helps to reduce the oil that the sebaceous glands make, reducing pore size and clogged pores. Other ingredients that also help combat oil, are beta hydroxy acids like salicylic acid and alpha-hydroxy acids.
Adding a product that has a combination of a mild retinoid and salicylic acid that targets the pores and improves the appearance of oily, acne-prone skin." For sunscreen, you want something lightweight and won't clog pores, too.
What products should be avoided?
All the skin experts recommend avoiding products that contain oil or can block your pores. You should know that products that contain oils, butter, and petrolatum are known to clog pores. For oily and prone to breakouts and blemished skin, look for products that are labelled as non-comedogenic as they will not contain ingredients that lead to plugging and oil blockage in the oil gland.
Whereas you also need to avoid products that can lead to super drying of the skin such as the products with alcohol or harsh scrubs. Such products will only trigger more oil production. If you are really keen on adding oils into your routine, then you should opt for rosehip or jojoba. These are known to have higher linoleic content and are lighter and easier to absorb without clogging pores which will help you get the desired results.
We hope this will help you combat oily skin and look flawless at your summer wedding.
Visit Also:-Farmhouse in Gurgaon For Party