#BridalGuides: Things to keep in mind for all brides-to-be Amidst COVID-19 Scare!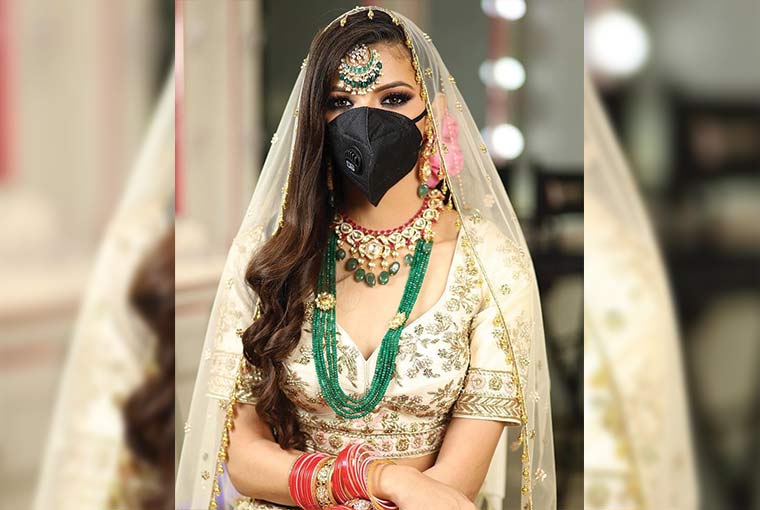 The whole world is suffering from the outbreak of the new COVID-19 virus which has created a lot of panics everywhere. The outbreak started in Wuhan, China, which has further led to the declaration of it as a Public Health Emergency of International Concern on 30 January 2020. It is gradually taking the world in its claws, as it is rapidly spreading forcing us to take serious precautions and measures to save ourselves from getting infected. Plus, if you are a bride-to-be and getting married soon, then there are some things that you really need to keep in mind to avoid any kind of contact with this deadly virus.
Here are some of the dos and don'ts prescribed by the WHO that you should follow…
Stay Hydrated to save yourself from getting Infected
You have to take care of your throat by keeping your mouth and throat moist all the time. It is advised not to keep it dry and for that, you have to keep drinking water every 15 minutes.
Don't travel much
If you are still left with your wedding shopping then you are advised to avoid going out and opt for online shopping. You really need to stay away from crowded markets as visiting them will increase the probability of getting in contact with the deadly COVID-19 virus.
Cancel your Makeup and Salon Appointments
As we mentioned above, you have to avoid going out. So, we would suggest you go for some services such as Urban Clap or some freelance services wherein you can get beauty treatments, as well as makeup, to be at your home only.
Suggesting you MUA to Use Your Makeup Kit
You have to take care of your personal hygiene as much as you can. Therefore, you have to ask your MUA to use your own makeup brushes and even the products for your wedding makeup.
Washing and Sanitizing Your Hands At Regularly
This has been the most important precaution being taken all over the world. You need to wash your hands for at least 20 seconds, and that too several times a day. It is been advised to use soap and water as well as a hand sanitizer with at least 60% alcohol to stay away from any contact with COVID-19.
Not Touching Your Face Or Nose
This virus enters the body through the mouth, eyes as well as eyes. So, avoid touching them to avoid getting infected from the virus.
Go for an intimate ceremony at your home
Just say no to lavish wedding celebrations. Opt for an intimate ceremony with close friends and family in attendance.
Don't share anything with anyone
This is an important thing to do during this outbreak. You really need to avoid sharing utensils, water bottles or glasses and personal hygiene items like towels handkerchiefs.
Last but not least, avoid travelling until any government updates!
Be safe!