#BridalTips: Myths about dusky skin that you should stop believing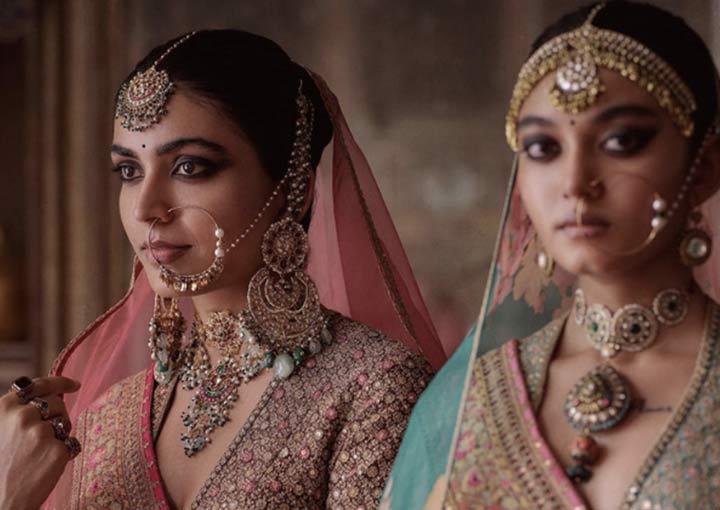 In Indian society, we have been circumventing the fallacious definition of beauty for decades. Girls with dusky skin have been belittled and forced to work upon their complexion by changing their food habits and beauty regime to be worthy of getting a suitable partner. We strongly believe that beauty is not at all about skin tone. We are here to dispel any myth and discrimination that affects the strong and beautiful brides-to-be in any way. In support of this spirit, we went a little deeper into the myths about skincare and beauty that have put on restrictions on beautiful dusky women from trying something different.
Let's talk about such myths and bust them…
Myth 1: Dusky women should not go for Nude makeup
We would suggest you try nude shades but with light brown undertones to add a natural glow to your skin. With that, you can also enhance your lips while complementing their complexion. With that, you can go for something in matte rouge for your lips that will leave you with a highly pigmented smudge-proof pop of colour. To make it more sophisticated you can go for soft bronze smoky eye shadow or even cherry colour on the lids, neatly lined eyes and a subtle nude lipstick with brown undertones.
Myth 2: Girls with dusky complexion should refrain from right lip shades like pink/red
Most people are unaware of it, but dusky women can carry rich, warm pigments, shades deep from red tones, warm nudes, browns, corals, hot pinks, rust orange to taupe better than anyone. Also, when you are hunting for the perfect nude lipstick, go for something that exactly mimics the natural tint of your lips and after applying that you can dab a hint of the coral or pink nude on top to give it a nice tint. While doing that you should define your lips with a lip liner in a medium brown to dark brown or plum, then go over with your favourite nude. You can even apply a beautiful transparent gloss to add an extra sheen to it.
Myth 3: Stay away from experimenting with the colours of your eyeliners
Everyone loves a little pop of colour when it comes to makeup! Just because of a darker skin tone, you should not refrain from flaunting cool shades of eyeliners such as blue, green, pink or even white! Trust us, jewel tones like green, electric blue, purple, etc look like a dream on dusky skin tones. They will not only look good but will also light up your mood and are a sure winner when you are out attending a get-together. No one should restrict the colours you want to wear if you have a dusky-toned complexion!
Myth 4: You don't need sunscreen if you have dusky skin
We know that women with a dusky complexion are born with a natural SPF of 6 to 8 roughly because of the melanin in the skin. But that doesn't mean that they are blessed with  UV blockers to protect the skin from UV Radiation. Therefore it is advisable to wear sunscreen no matter what shade your skin is.
Myth 5: Dusky skin doesn't get affected by ageing
You should keep in mind that ageing happens regardless of the shade or tone of your skin. Your skin's elasticity is affected by UV radiation, eating habits, pollution, smoking, medication, weather, health, and lack of proper skincare routines.
Myth 6: Hyperpigmentation cannot be reversed on dusky skin
Hyperpigmentation is reversible on dusky skin. Firstly you need to understand the causes of pigmentation which can be the impact of UV Radiation, pollution, smoking, medication, hormonal imbalance, and pregnancy. You have to wear sunscreen, to begin with, and also use moisturisers. Above all, drink a  lot of water.
All you need to do is take care of your skin whatever your skin tone is. Try to make it healthy not change the skin tone!