Common Nail mistakes to avoid on your Wedding Day!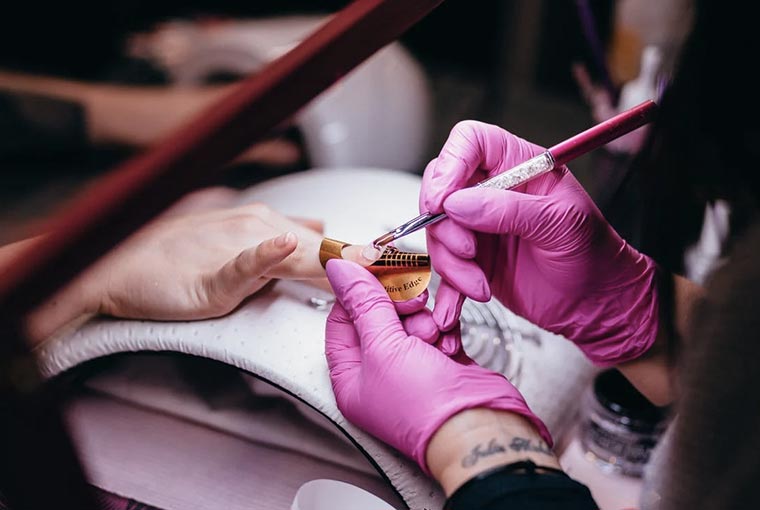 Getting that perfect wedding-ready nail art is not an easy task! There are so many decisions that need to be made to get those nails that can shine in your pictures too! You have to be particular about nail colour, design and type of manicures such as polish, dip, gel or acrylic, and trust us, this is just half of the battle for perfection. Now you must be thinking about what's left to think about? Don't worry! Here is a list of some common as well as the biggest wedding nail mistakes that you should avoid leading up to the big day.
As you prep for your event, here are a few common manicure related blunders that you'll want to avoid.
Unrealistic expectations
All of us have a habit of searching through inspirations for a different design for your wedding but while going through them try not to lose perspective. You also need to consider your personal skin tone, your wedding ring and outfits to create your own unique look. There are also chances that you can't get the exact design that you showed to your nail technician. You should take help from the pros to achieve a similar look that will work best for you.
Having oily nail beds before your appointment
Another most common mistake! Going for your salon appointment with oily nail beds. You should not put or leave any oily substance on the nail such as hand creams, lotion, makeup or serums. This may lead to premature chipping or lifting. Even applying makeup with your hands could also interfere with your polish. So, make sure you wash your hands before the appointment so that your technicians can have a fresh canvas.
Using your hands too much before the functions
We totally understand that the days leading up to the functions would be really busy for you! But Lin says using your hands too much before the event can mess with all the efforts put in by your nail technician. If you didn't care about your nails then you may end up breaking your nail the day before the celebrations. You have to be mindful of using your hand and take care of your nails during this time
Waiting until the last minute
Putting off the actual nail art is one of the biggest mistakes made by brides. After choosing the design for your wedding functions you should not wait for the last minute to get them done. Ensure you get your nails done at least one to two days before the functions start. That way, you won't have to rush on the morning of your function or worry about getting them done on time without getting late for your makeup.
We hope this will help you get what you wanted for your wedding day!