#COVIDWeddingGuide: Wedding Guest Limit in India – Latest Government Guidelines for 2021!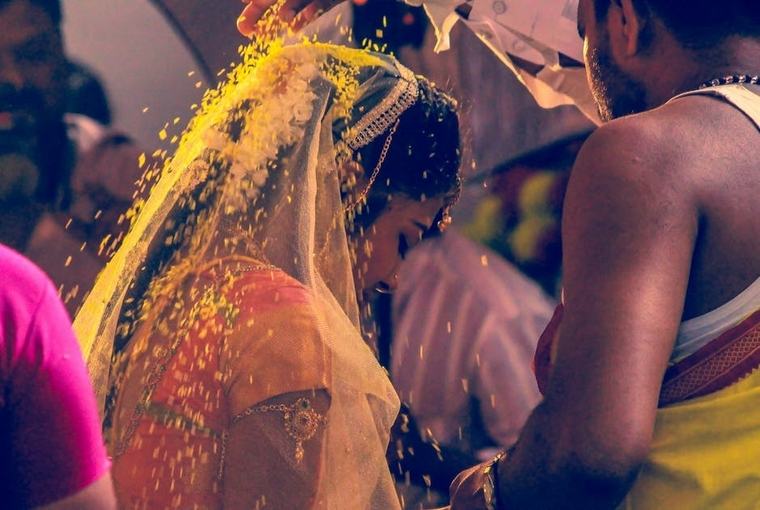 Last year, things didn't go as we planned because of the pandemic and then we thought 2021 would be better, things took a really bad turn this year! COVID is spreading even more than the last time numbers. As its' breaking all the records with respect to the number of people infected on a daily basis, curfews and regulations are in order yet again.
The state governments have put on strict measures and curfews and with that, there are also new COVID guidelines for weddings as well.
If you are also one of those couples who have planned their wedding in the month of April or May, then we can totally understand your anxiety and tension regarding the coming future. What would be the new government guidelines for weddings in India? What's the maximum wedding guest limit? Will there be any COVID banquet guidelines? – We know there are so many questions that might arise every day which would be causing stress.
Here we are trying to answer all the questions to the best of our abilities!
If we talk about the latest COVID 19 guidelines for weddings, every state as well city has different ones.
Here is a comprehensive list:
Wedding Guidelines in Delhi
Indian Capital is in complete lockdown excluding the essential services till May 3, but weddings will be allowed with prior permission. Plus, you would need an e-pass
For guests travelling for marriage-related gatherings up to 50 guests will also need to carry a soft or hard copy of the invites
While we talk about the guests, only 50 people are allowed until new wedding guidelines during COVID are concerned
E-Passes will be issued separately for it
Wedding Guidelines for Mumbai & Maharashtra
A state-wide curfew is declared in Maharashtra from April 14th till May 1st
Only a single event in a single hall that too not extending beyond 2 hours with a maximum total of 25 persons attending the same can be held for a wedding ceremony. Any guest seen to be flouting the restraints or not following these in letter and spirit may be fined ₹ 50000/-
Any location being misused or is defaulting in the spirit of the restrictions will be closed till the promulgation of Covid-19 as a disaster remains in force.
Section 144 of CrPC has been put in place throughout the state, which means a gathering or movement of more than 5 people isn't permitted in public
All the public places, establishments, public places, and services will remain closed except the essential services category
Wedding Guidelines for Bangalore & Karnataka
A 14-day lockdown across the state from April 27th to May 9th, 2021 is imposed
Marriages are permitted but must be carried out by strictly adhering to all the COVID guidelines with a maximum of 50 people including vendors at the event
In Mangalore, guests going to the wedding must carry a hard copy of the invite, ID proof and a soft copy of the permission letter from the local body during the weekend curfew
Wedding Guidelines for Kerala
Only 75 people are allowed at a wedding inside a hall and a maximum of 150 people in open spaces
Guests who are attending these weddings should carry an identification document and the wedding invitation as well. The CM has also urged people to avoid long-distance travel
Travel exemptions will be given for purposes such as wedding and people who are travelling need to carry a self-declaration form citing the purpose of travel
Wedding Guidelines for Punjab
There is a state-wide daily night curfew in effect from 08:00 PM to 05:00 AM
Only 20 people are allowed at a gathering
Wedding Guidelines for Chandigarh
Daily night curfew is in effect from 10:00 PM to 05:00 AM, indefinitely implemented for now
No gatherings are allowed in curfew hours
Only 50 people will be allowed celebrations while socially distancing in closed spaces and 100 in open spaces
Keeping precautions at weddings are mandatory
Wedding Guidelines for Gujarat
The daily night curfew in effect from 08:00 PM to 06:00 AM across 20 cities in the state, implemented till April 30th, 2021 currently
The maximum number of people is 100
Wedding Guidelines for Rajasthan
Only 50 guests are allowed at a wedding ceremony
Night curfew is in effect from 06:00 PM to 05:00 AM
Videography of the ceremony will be done by the wedding organizer and will be made available on demand by the concerned subdivision officer
People entering the borders of Rajasthan must show a negative RT-PCR report issued 72 hours prior to the travel
Functions are allowed for a maximum of 3 hours. The time limit will be only applicable to the wedding feast, not other rituals and religious customs
People in the music bands would not be counted in the guest limit which is a maximum of 50
The wedding processions will be allowed to visit from one district to another. For such cases one must carry a copy of the information sent to the local SDM for the wedding ceremony will need to be shown to the police when asked
Wedding Guidelines for Haryana
Only 50 guests are allowed at the weddings
There is a curfew in Gurgaon, Faridabad, Hisar, Karnal, Sonipat and Rohtak
Wedding Guidelines for Uttar Pradesh
There is a state-wide night curfew every day from 08:00 PM to 07:00 AM
Weddings on Saturday and Sunday will be held with only 50 guests inside closed spaces and 100 guests in open spaces with face masks, social distancing and use of sanitisers
Wedding Guidelines for Uttarakhand
There is a night curfew from 09:00 PM to 05:00 AM
The maximum number of people allowed at a wedding ceremony is currently capped at 50
No gatherings are allowed in containment zones
Wedding Guidelines for Himachal Pradesh
There is a daily curfew in the state from 10:00 PM to 05:00 AM
Night curfew in Kangra, Una, Solan and Sirmour
Wedding Guidelines for Madhya Pradesh
Only 50 guests are allowed
A complete lockdown in Indore on Sundays
Night curfew in Bhopal till May 3rd
Wedding Guidelines For Tamil Nadu
There is a night curfew daily from 10:00 PM to 04:00 AM
There is a complete lockdown on Sundays
Inter-state & intra-state transport not allowed during night curfew
Only 50 guests are allowed
There will be total lockdown in containment zones with no relaxation
Wedding Guidelines for Bihar
Maximum 100 guests are allowed at the weddings
Night curfew is in order from 09:00 PM to 05:00 AM till May 15th, 2021
Wedding Guidelines for Jharkhand
Weddings can be conducted with a maximum of 50 guests
Wedding Guidelines for Chhattisgarh
A daily night curfew in effect from 09:00 PM to 06:00 AM till May 5th, 2021 as of now
Lockdown in Raipur, Balod, Mahasamund, Durg, Rajnandgaon, Dhamtari, Korba, Bemetra, Jashpur, Surajpur, Surguja, Balrampur, Kanker and Kondagaon districts
Wedding Guidelines for Odisha
Only 50 people are allowed to attend a wedding as of April 26th, 2021
The night curfew timings in 10 bordering districts are 06:00 pm to 05:00 am while timings in 20 other districts are 09:00 pm to 05:00 am
Wedding Guidelines for Assam
Only 100 people are allowed to attend a wedding
Wedding Guidelines for Puducherry
Only 50 people are allowed to attend a wedding
The daily curfew timing is from 11:00 PM to 05:00 AM
Wedding Guidelines for Goa
A night curfew is in order every day from 10:00 PM to 06:00 AM
Only people are allowed to attend a wedding at any given point in time