Essential Bridal Purchases Every Bride-To-Be Should Add To Her Trousseau!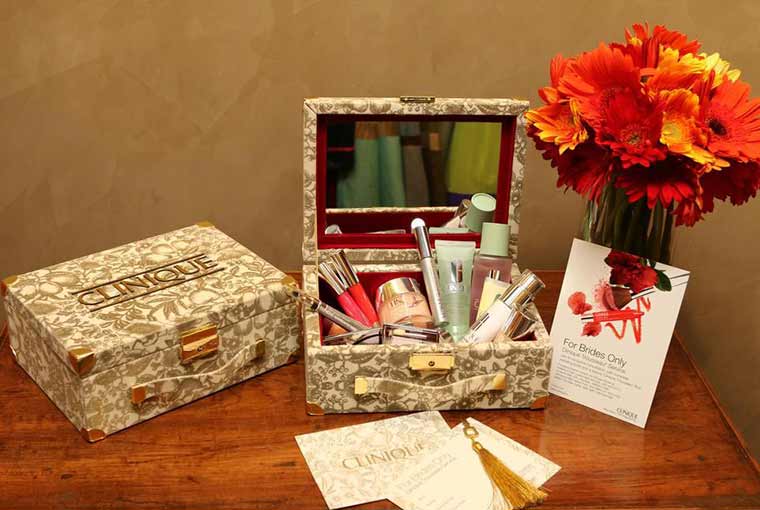 Curating a perfect bridal trousseau is something all brides-to-be eagerly wait for. In the past, it was all about adding all the new items to a bag that needs to be carried by the brides from their maternal home to the married home! But things have changed now! Your bridal trousseau is now a collection of so many specially curated things such as clothes, jewellery, accessories and even skincare and makeup as you begin your new life. Therefore, picking the right mix of things is important.
Here is a list of some essential bridal purchases that you should add to your trousseau…
Classic style and coloured outfits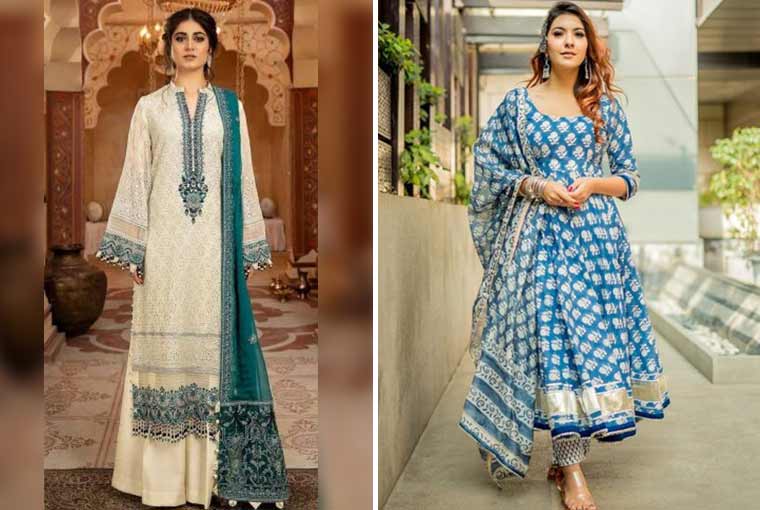 We would recommend adding classic style and colourful outfits that can be mixed and matched for creating endless outfits for post-wedding events. Ditch those trendy pieces like heavy outfits and cold-shoulder kurtas which you may not end up wearing. So investing in classic suits like a Pakistani style suit, an Anarkali or angrakha style kurta, and even a few printed ones are something you should go for.
Simple jewellery pieces
Your trousseau should have simple jewellery pieces. You can invest in 18-carat pieces that you can wear at small events and even at work. The best part about them is that they do not cost a lot but look like the real deal. You can style them with various outfits without having to worry about anything. So this is one purchase we would recommend.
A good make-up kit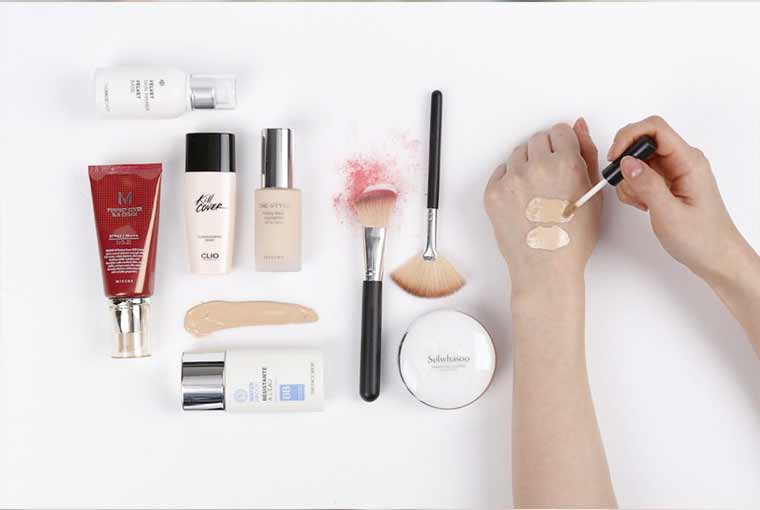 We understand that not everyone is into makeup but you still need a basic kit that will help you look presentable. Weddings are the only time when you can splurge on multiple things. Therefore go for good makeup brands and create a small makeup kit for yourself.
Some trendy accessories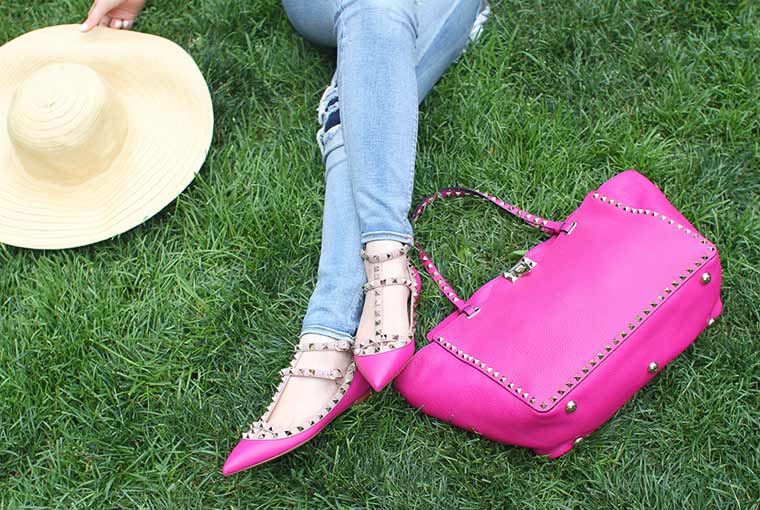 For your trousseau, you should invest in accessories than clothes. You should add stylish shoes, bags, jewellery, and sunglasses. They last longer, are used multiple times and fit no matter how much weight you drop or add on which is the best thing.
Multi-Purpose blouses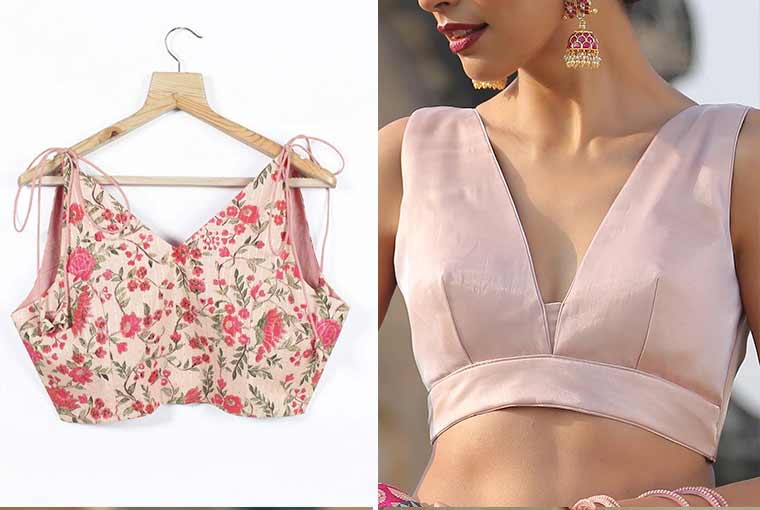 The best way to have countless outfits is by having multi-purpose blouses that can be worn with multiple sarees or even lehengas. You can go for brocade, benarasi one or a sheer gold style that you can wear with cocktail sarees. Don't forget to go for one basic black and one basic gold. You can even try and get different necklines like boat neck, plunge neck or even different sleeve styles.
Investment in lingerie is important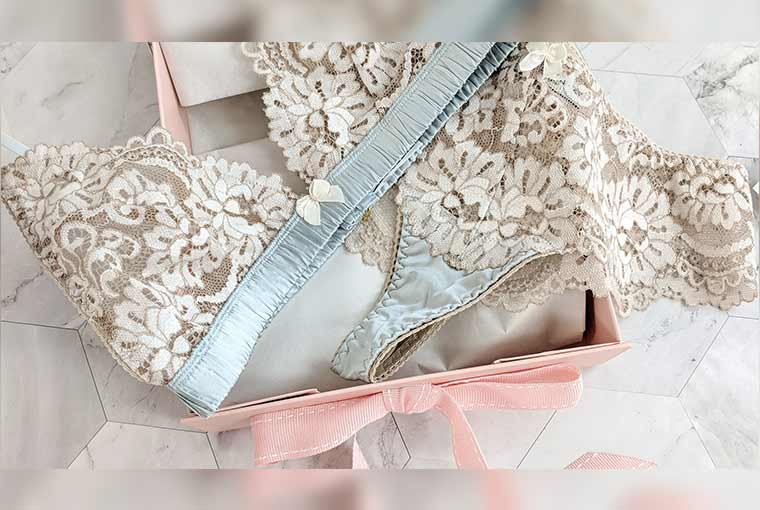 Lingerie is really important and most brides don't invest in it. Go for fancy ones but also buy good support nude and black bras with comfortable cotton panties that you can stay in all day. Also, buy a body shaper or a tummy tucker if you get self-conscious. Don't forget to buy a few good strapless and halter neck bras too. Good lingerie is so underrated that is why we would recommend investing in good quality rather than design.
P.S. Your trousseau should include some good sarees and ethnic suits as well!