Exotic locations to propose the love of your life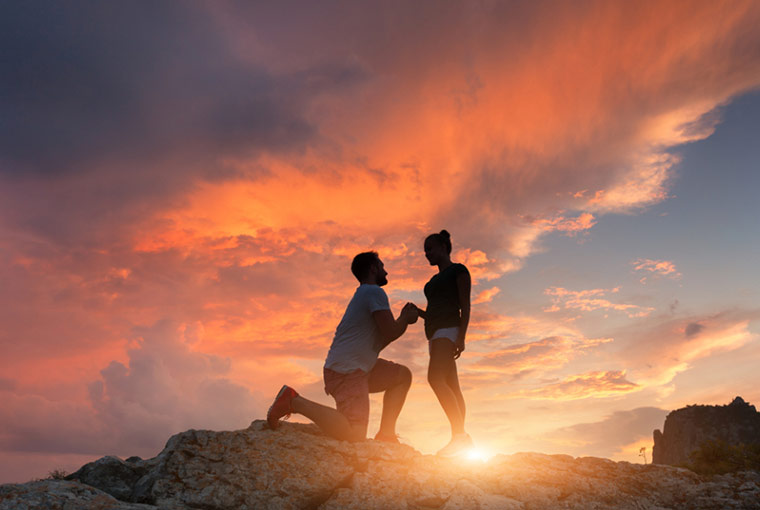 There are hundreds of ways to propose the love of your life, the main thing that matters in all those proposals is the location. We have come across so many proposal images with Eiffel Tower in the background, which is very much done and dusted, therefore, now people want to go for someplace unique! A special location to pop the most important question of your life will make the moment even more memorable. We know, this will bring you in a dilemma of picking the right place for the proposal. So, to help you out we researched and listed these exotic locations where you can pop the question with that sparkling diamond ring!
Just scroll down to get some amazing options for locations…
Snow Village, Canada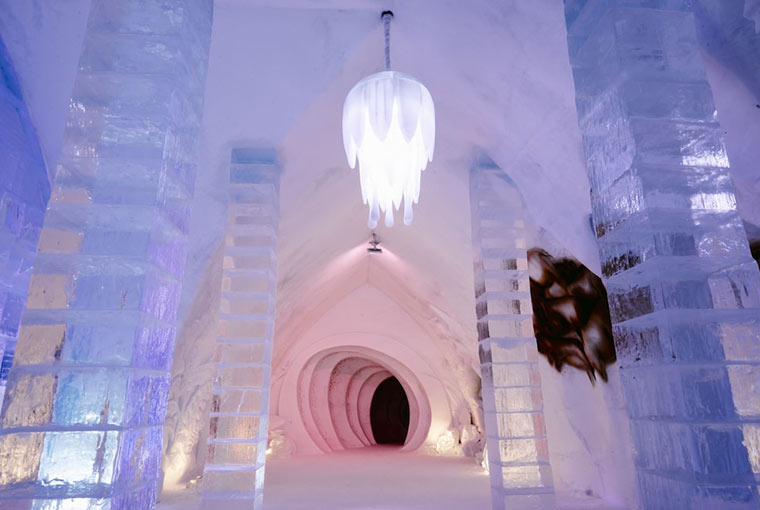 There is nothing as beautiful as a snow-covered place. Plus, if you and your partner love such places then you should definitely book a stay at the famous The Hotel De Glace of Snow Village in Canada. What makes this hotel so popular is that it is made entirely out of ice, and is operational from January to March every year. This hotel is inspired by the famous snow village of Jukkasjärvi, in Sweden. Hotel De Glace also houses a beautiful ice chapel with a red carpet and horse-drawn carriage that will surely make your proposal moment even more special.
Verona, Italy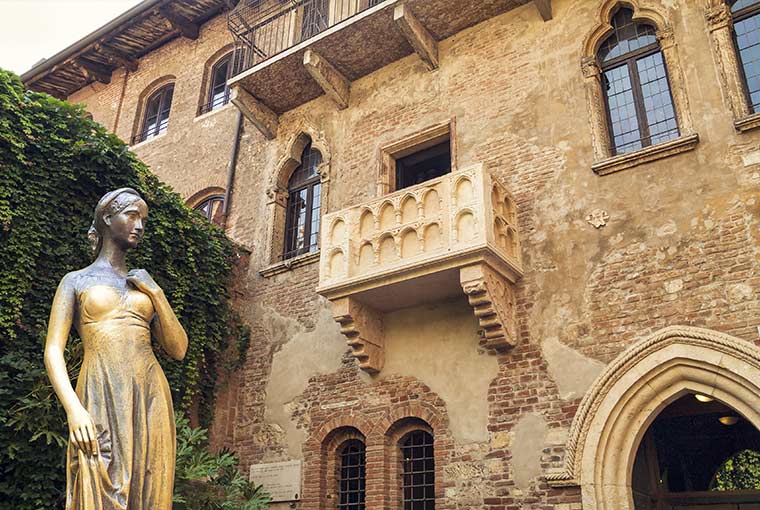 How can we not include the most romantic place in Italy? Though this place is a little cheesy but proposing at Juliet's balcony, where she called "O Romeo, Romeo! Wherefore art thou Romeo?" would be like a total dreamy moment! Juliet's Balcony at Casa di Giulietta (Juliet's House) is noted as one of Verona's main attractions.
Santorini, Greece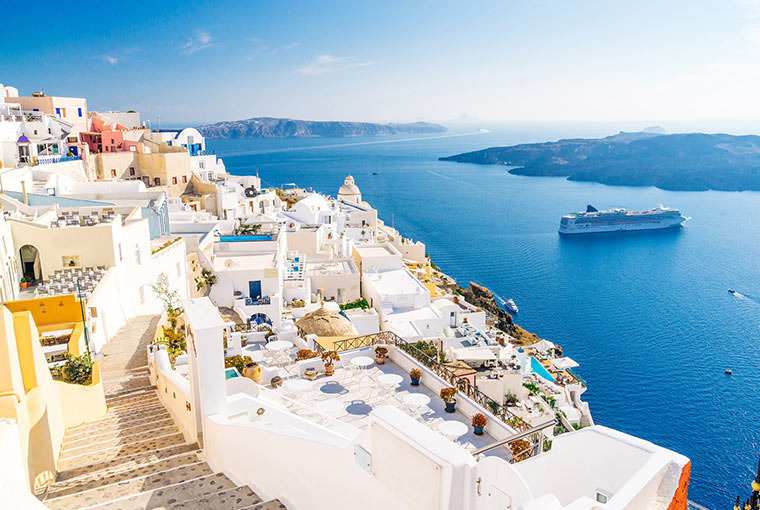 Santorini is noted as one of the most romantic islands in the world, and also the most enchanting of all the Greek Isles which makes it mandatory on this list. This amazing destination houses Greek white and blue-domed churches make this destination a treat for the eyes. It's beautiful cliff towns and breathtaking sunsets over the turquoise Aegean Sea make it hit amongst with the couples.
Aman-i-Khás, India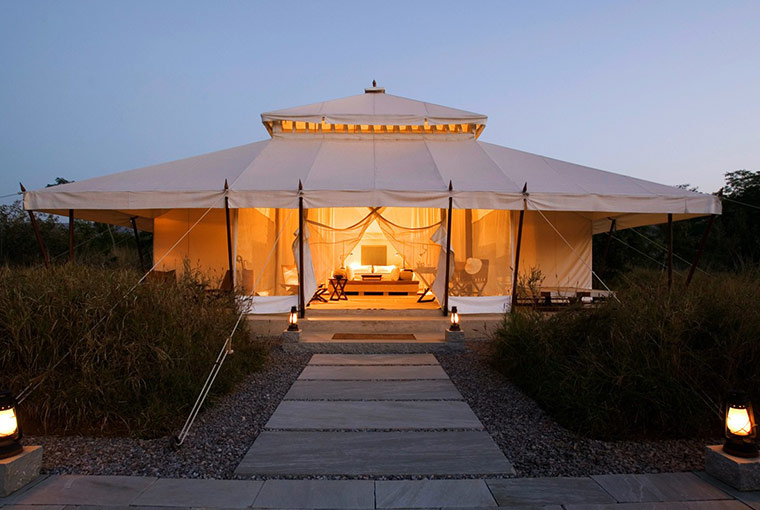 How about proposing your love somewhere with some wilderness? You can surround your proposal with wildlife at the Aman-i-Khás wilderness camp. This amazing place is located near to the famous Ranthambore National Park and it is popular for its camp that features nine canvas tents with 6-m high canopies and, more importantly, air-conditioning. It can be a bit unique and amazing destination to propose your future wife! For that adventurous junky in you there are Jeep safaris to seek out the reserve's wildlife, while back at camp, you can relax with the spa therapies, swimming and dining that take centre stage.
Isle of Skye, Scotland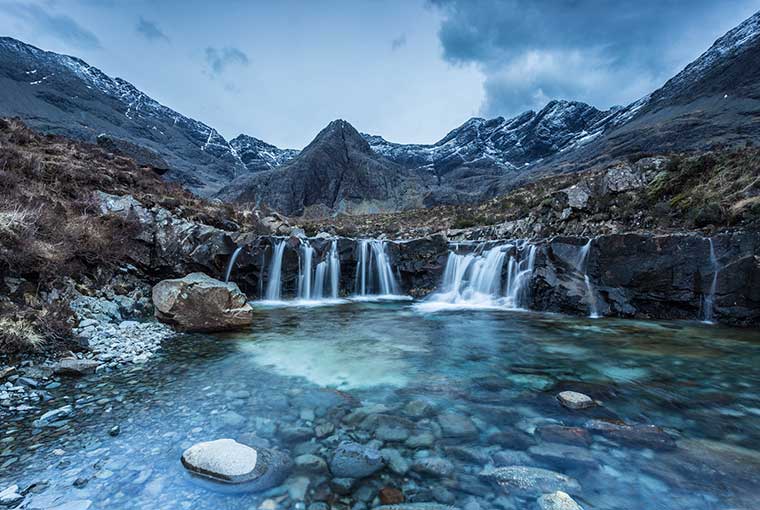 The Isle of Skye is a place outta a fairy tale! It offers a dreamy landscape that is filled with some of the most dramatic mountain and coastal scenery which will make this place the most romantic place to pop that question. It is also famous for its enchanting Fairy Pools, cascading down the River Brittle that makes it the best spots. You can arrange a picnic around its banks even visit Quiraing and the Old Man of Storr, Dunvegan Castle and Eilean Donan Castle to make it the most memorable time of your life…
If you got some more romantic destinations on your mind then do share it with us in the comments below…