Foods to avoid before wedding to prevent bloating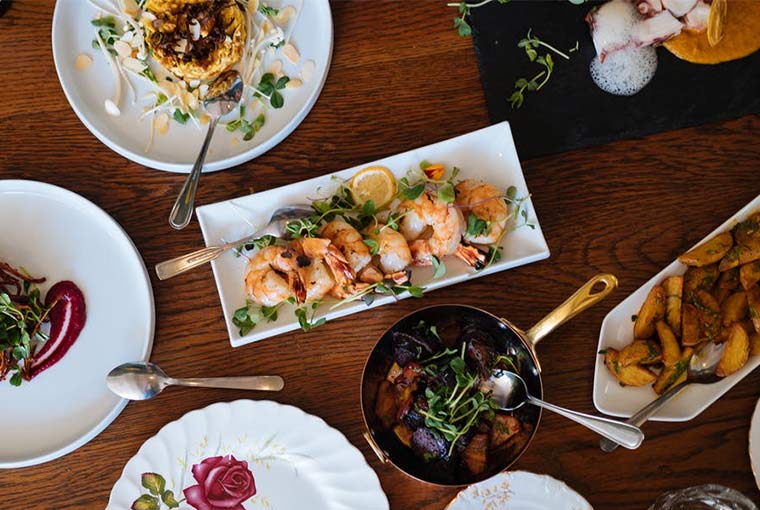 You must be planning your wedding for a long time and curating every element to make it successful. Everything is getting into order including your wedding dress, venue, catering, entertainment and so on. But before your D-Day, all you care about is how to look your best at that wedding lehenga. All these concerns can be a little overwhelming as you may get confused about where to start. Fret not… Here we are to help with what foods you need to avoid before the wedding day to make yourself feel your absolute best.
Starting with dairy
It has been observed that if you consume more than sufficient regular milk, cheese, and yoghurt then it may lead to severe skin breakouts. Also, if you are sensitive to dairy products, then it may make you feel bloated and you can experience cramps too. So, try to stay clear of dairy close to your wedding except for Greek yoghurt, as it will improve your digestion and it has protein too.
Carbonated beverages are a strict no-no
We all love a glass full of carbonated beverages once in a while. But you have to avoid all kinds of such drinks such as soda or champagne at least 4 days before your functions. Even sparkling water has carbon dioxide that can make you feel bloated and gassy.
Foods with too much salt or high sodium
Just like beverages, we crave salty snacks and it may increase before your wedding functions. If you consume foods that are high in sodium then it will make your body retain water, which in turn causes bloating and sluggishness. Additionally, it can also cause headaches. Just try to stay under 2,000 mg per day during the days and weeks leading up to your wedding functions.
Too much caffeine
In case if you are not aware, you should know that caffeine is a stimulant and an irritant, especially to the nervous system. That one cup of coffee is also dehydrating, which can further lead to dark circles around your eyes. For at least a month before your wedding, cut down any caffeinated beverage packed with heavy cream and loaded with excess sugar.
Stay away from Processed Foods
You also need to stay away from processed foods. These tend to be high in sugar and salt content which further slows down digestion and make you feel lethargic after your sugar high has faded. Try to avoid processed foods as much as possible for at least one month leading up to your wedding. This will also help in maintaining a healthy weight before the big day.
PS: Also stay away from alcohol as much as you can so that it dilates your blood vessels.
Important Visit Here:- Banquet Halls in Delhi