How Coronavirus is affecting the Wedding Industry?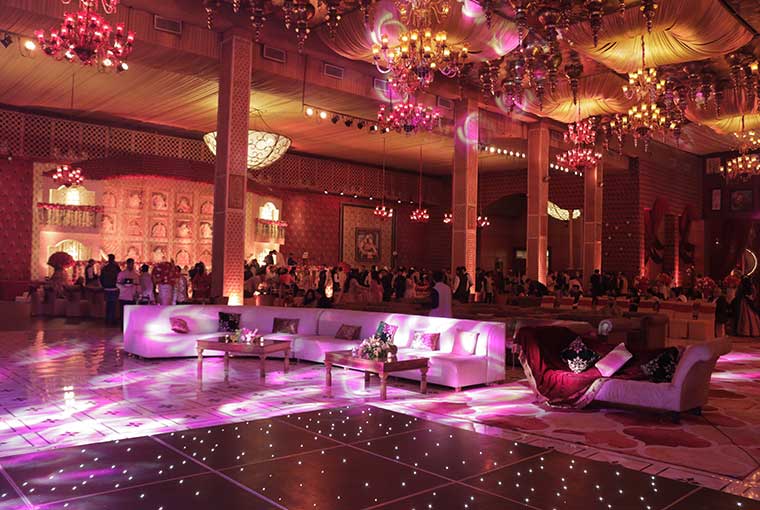 The dreadful coronavirus is not just affecting people's health and travel plans, the wedding industry in Delhi is also feeling its impact. The rise in the number of infected people has become a major concern that has forced everyone to take all the precautions aggressively. In the last week, there have been confirmed cases of this deadly virus not only in China but 47 additional countries, including Italy, Spain, the United Arab Emirates, the United States, India, France, and Australia. As weddings are all about gatherings in large numbers at different locations, the impact of this health crisis will be felt by wedding professionals worldwide.
Recently, people are even cancelling their events to avoid human contact to stay away from the virus. The greatest impact is faced by destination weddings as they make up over a quarter of the $298 billion global wedding market which has a domino effect over the tourism industry as well.
When we talk about destination weddings the major areas that got hit are the Chinese or Asian destinations particularly Bali, Thailand, Italy, Indian and Paris. This has further affected the sales of the other wedding vendors who won't be hired to provide their services for weddings.
There would also some weddings services that would require tangible products which are usually imported from outside India especially China that have clearly affected the Indian Wedding Industry. There are two product categories in the wedding industry that are facing the hit because of the Coronavirus are dress retailers as well as florists.
In abroad, 80% of the wedding, as well as bridesmaid dresses, are produced in China and because of the outbreak, production has come to a near-halt that has further delayed the fulfilment of orders. Even in India, regardless of where a dress is actually made, all of the materials such as fabric, lace, beading, appliqué, zippers are basically still coming from China and that's why the dress designers are seeing the delays.
The married couples who tied the knot before this outbreak are also not able to go for their honeymoon as the most favourite destinations are hit by Coronavirus that includes…
China
Italy
South Korea
Iran
Japan
Singapore
Hong Kong
Jordan
Egypt
Bahrain
France
Spain
Austria
Switzerland
Belgium
UK
Finland
Denmark
US
Dubai
Thailand
Malaysia
Indonesia
Vietnam
Australia
New Zealand
India
If your holiday is already booked then we would strongly suggest you change your plans and cancel it.