How FNP Gardens maintaining sustainability at their venues during the events?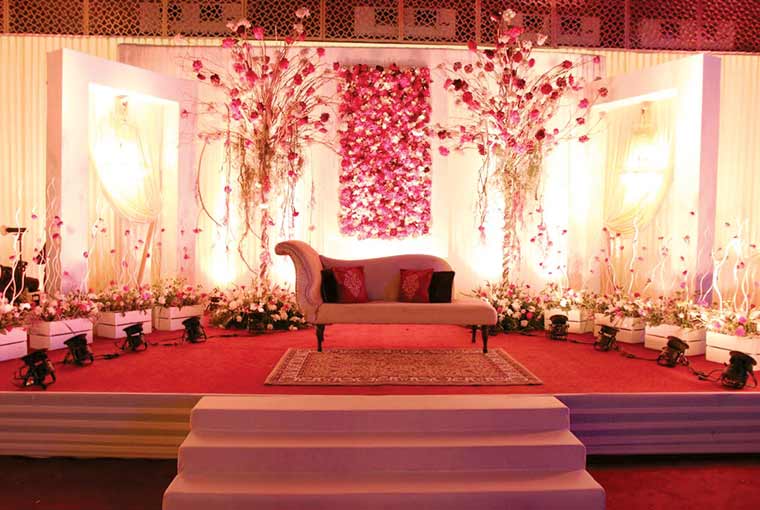 We, at FNP Gardens, has always strived to offer the best of our services by giving clients the large spaces to celebrate their special moments. We take great pride in an overall experience for our clients and the guests that take part in the functions. While curating the event for them, we also take care of maintaining sustainability in the environment during the events.
We strongly believe that environmental awareness has now become a part of mainstream consciousness. With this serious climatic change, we have been experiencing such an extreme change in the temperature that needs our attention. A sustainable lifestyle has become the need of the hour and we have started to bring this awareness to our wedding plans as well. Having a sustainable eco-friendly celebration at our venues has become our priority. Even the couples tying the knot at our venues are opting for this approach for their wedding.
Here's how we are doing it…
Starting with the décor
Our main concern while planning an event is to reduce the carbon footprint. The décor we plan at our venue is being done as per the guidelines of environment safety. We are also disusing the same with our clients and the best part of it is that they are supporting this idea. Being the pioneers of flowers and flower décor, Team FNP sources seasonal flowers from the local markets. This measure is not only cost-friendly but also saves transport from getting them across the country. We also opt for brightly coloured fabrics as drapes that adds a dreamy effect to the decoration. Also for making the décor look all wonderful we choose elements such as brass lanterns, earthen pots, temple bells and such ultimately re-useable items. Also, most of our venues are pre-decorated that saves us from using more products to decorate them that leads to wastage. We are also encouraging the use of artificial flowers that can be reused at other events too.
Getting that Electricity
Weddings at night are all about lighting and as they add a whimsical effect to the decoration. Therefore, to keep up with the electricity needs of such functions we have taken government-provided electricity connection at all our venues while discouraging the use of generators to reduce our carbon footprint. Also, we are promoting day weddings at our open venues as night events require extensive use of electricity and fuel-run generators. Having a day wedding is the best option to go eco-friendly. In the case of outdoor day functions, the setup is naturally lit. Plus, in winters, adequate weather will also save lots in terms of electricity and money.
Dealing with food wastage wisely
Let's face it! A lot of food gets wasted at weddings. Therefore, to reduce that, any food left at our venue is given to a set of people in the village or ensured someone feeds of it. We are also in touch with several organizations who willingly pick up extra food from the wedding venues and feed it to people in need.
Will you have an eco-friendly wedding? Share with us in the comment section below!