How Should Guests Ensure Safety At A Wedding?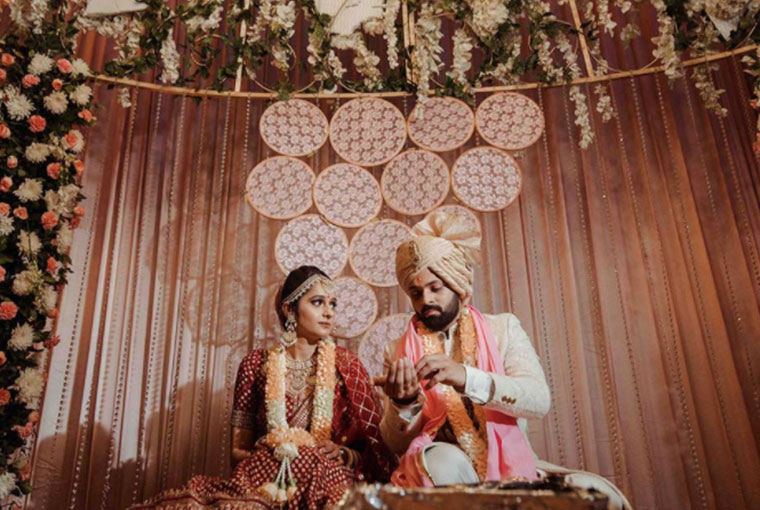 Planning a wedding amidst a pandemic is not an easy task. You just can't e-invite and ensure safety during your functions. You have to be in constant touch with your guests and have to be on the same page to make it a memorable yet safe celebration! For that, you have to roll out an ultimate wedding safety guide beforehand so that your guests can prep themselves for the final show. Your safety guide will include a limited number of guests, socially distanced seating arrangement, vaccination status and much more. You have to be serious about everything to ensure everyone's safety at your wedding, and it will further allow your guests to make informed decisions.
Here are some pointers that you need to communicate to your guests to ensure utmost safety at your wedding…
Starting with the most important, Vaccination
This should be on top of your priority list of planning… you need to make it loud and clear that they need to be "fully/partially vaccinated" to attend the wedding in person. You can communicate the same through your save-the-dates or e-invites. Just put across this thought politely and convey why it is important for you & your family's safety.
Testing is important, too
There is one more thing that is unavoidable which is to get everyone tested before the functions. You should urge all your guests to get their negative RT-PCR reports to attend the functions. It would be really important for you to be very vocal about it right from the beginning and keep mentioning it in all your formal/ informal communications.
A limited number of guests
It is really important to swear by the regulations laid by the government and settle on a limited number of guests. After this decision, do communicate to your guests that you have to limit the number therefore they should stick to the limit of plus one with them.
Temperature Checks Before Entering
You have to ask all your guests to make a conscious effort and get their temperatures checked before entering the wedding venue. Also, if someone is not keeping well or is experiencing symptoms like fever, dry cough, loss of smell etc, then they should make sure they stay at home and join the celebrations via video conferencing.
Masks and Sanitisation Station
Masks and sanitisers have become a huge part of our lives. Though you have to make prior arrangements to set up sanitisation stations on your wedding venue, it's their personal duty to carry their masks at all times. Being the host you have to lay certain safety regulations and ask your guests to keep their masks on.
Social Distancing And Table Arrangements
Just downsizing the guest list won't be enough for safety, it is really important to maintain social distancing to have a safe wedding. You have to ensure that it is in order on your big day. There should be fair spacing between the tables so that your guests can be seated six feet apart. Over-crowding needs to be avoided to maintain safety!
Livestreaming Of The Event
There would be so many people who won't be able to attend the wedding in person, therefore you need to share a common zoom link/video conferencing link with them so that they can be a part of the celebration too without hampering anyone's safety!
You can even add some more personalised information on these points and communicate it to all your guests.
Read Also:-Wedding Venues in Gurgaon