How to get rid of maskne before your wedding?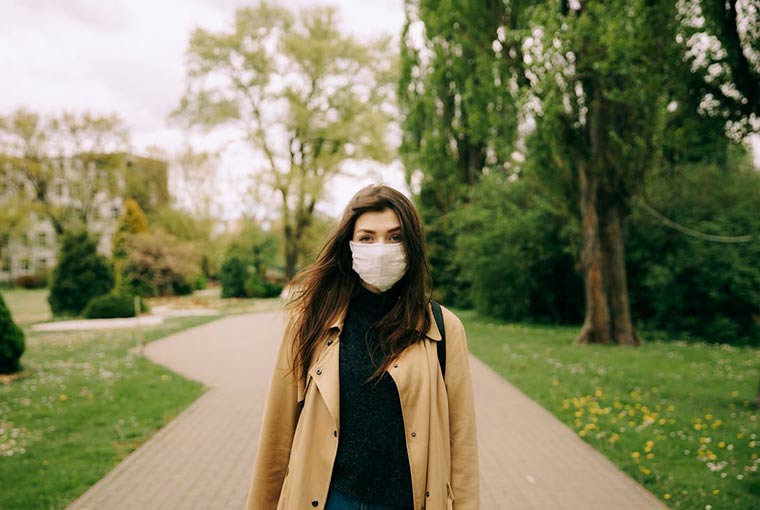 Face masks have become an important part of our lives and we have to live with them for our own safety. They not only get a bit uncomfortable in summers but they are also leading to breakouts on your skin. Many of us are facing this problem and being a bride you have to get rid of them before your wedding. To Be Honest, mask acne can be frustrating as it may spoil your wedding pictures. But again we want to mention that masks are the need of the hour, therefore, you should know how to deal with maskne.
You can get maskne, no matter whatever the season is as masks leads to a toasty situation for your skin that leads to sweating and oil build-up that further causes cystic acne and white pustules. So here are some best DIYs to get rid of these pesky breakouts caused by wearing masks.
Avocado mask
Avocado is known for its various benefits and it can also help you get rid of maskne. All you need is to mix one ripe avocado using a fork or a blender until you get a smooth paste out of it and then mix in 1 tablespoon of honey. After that, you need to apply it as a spot treatment or to larger acne-prone areas. Leave this mixture on your face for 5–10 minutes before rinsing it off.
Honey mask
Honey can do wonders for your skin. You can prepare a mask with honey and turmeric to get rid of the acne. For this, you have to mix together 1/2 teaspoon turmeric along with 1 tablespoon of honey and then apply it on your zits. Just leave it on for 10-15 mins before rinsing it off with cold water.
Take the help of 3 Powerful Ingredients
These three powerful ingredients include Aspirin, Nutmeg and Plain yoghurt. You need to use one crushed aspirin along with ¼ teaspoons of nutmeg and then add one tablespoon of yoghurt to make a paste. Mix them together and gently dab it on the zits. You need to leave it on for 10 to 15 minutes and rinse with warm water.
Use the magical powers of tea tree oil
There are many people who swear by the benefits of tea tree oil. You can make a nice paste of Bentonite Clay and Tea Tree oil. All you need to do is add 1 tablespoon of bentonite clay and dilute your clay with 1 teaspoon of honey. After that add one to two drops of tea tree oil into your clay mask. Mix them well and apply them over the affected areas. Leave it on for 10-15 minutes before gently washing it off.
And, how can we forget aloe!
Aloe vera has been our best friend for ages. For making it more effective you can use it with green tea bags and turmeric. All you need to do is steep green tea in boiling water for 3–4 minutes and then allow the tea to cool. Then you can add 1 tablespoon of aloe vera gel along with 1 teaspoon of organic turmeric powder. Then add a few drops of green tea water to the mix. Just make sure the consistency isn't too runny. At last, apply it on your face, leave it on for 15-20 minutes before washing it off with water.
Pro Tip: Ditch your makeup while using these masks and also make sure you keep your face is clean by washing it off with a germ-killing face wash. This is important because dirt and impurities clogged in your pores are one of the main reason behind these breakouts