How to handle your hair style during your monsoon wedding?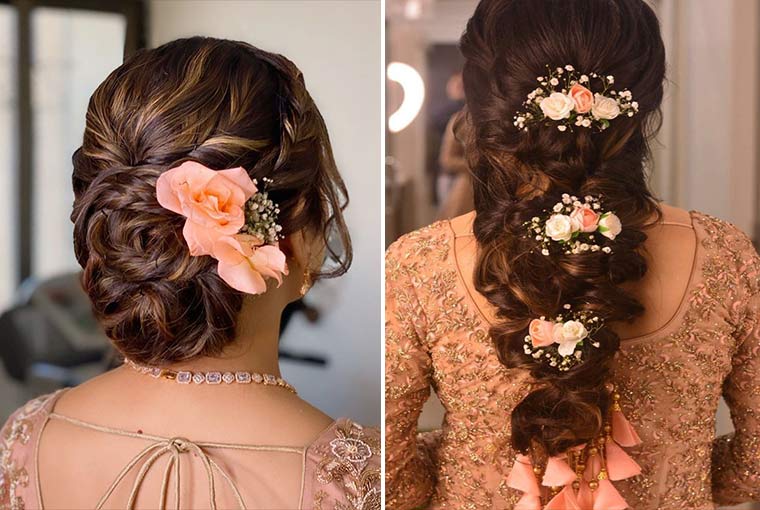 We all love monsoons and getting married amidst these light showers during this beautiful season has its own charm. Undoubtedly, nothing could be more romantic than tying the knot during this time of the year when the weather is so pleasing and enchanting. But, things can get chaotic as humidity comes hand in hand with the monsoon. Such situations get even more difficult for a bride as carrying that makeup and hairdo can be tricky in this season. Plus, when you have so many pre and post-wedding functions lined up, your makeup, as well as hair, has to be on point.
Earlier we have discussed makeup for monsoon weddings, now this post is dedicated to maintaining wedding hair in the monsoon…
Read on…
Begin with managing that frizz
This is really important! For this season, you should use frizz-control products that include your shampoos, conditioners and serums. If you have really frizzy hair then you should definitely switch to the ones that offer frizz-freedom!
Ditch the Extreme Heat
We totally understand that you can't avoid heat completely. You will be styling your hair for different functions. To contain the damage you can go for products as well as devices that will protect your hair rather than harm it. The best thing to go for is the Dyson hair dryer or the Airwrap which is great at styling hair without heat.
Silky pillowcases to the rescue
To stay away from all that frizz you can start using a silk or satin pillowcase. This will lower frizz, and not let your hair tangle plus your skin will not have lines or wrinkles. Double benefits!
Use A T-shirt to dry your hair!
There are some things that we have been doing wrong all our life and drying up our hair with a towel is one of them! If you want to deal with frizzy hair during monsoon then wrap a soft cotton (t-shirt around your hair and let it soak in all the water before you air-dry.
Take advantage of olive oil massages
We would recommend you ditch coconut oil and switch to a weekly olive oil hair massage. This amazing oil consists of antioxidants and anti-inflammatory properties that will help you treat your frizzy hair. Also, warm up the olive oil before applying it for better results!
Weekly Hair Masks
Masks are not only beneficial for your skin. You can opt from many homemade masks or the bottled ones that you can use depending on your hair type. Make sure you do it at least twice a month, if not more. This can do wonders!
We hope this helps!  monsoon wedding venues