How to have a Memorable Micro Wedding?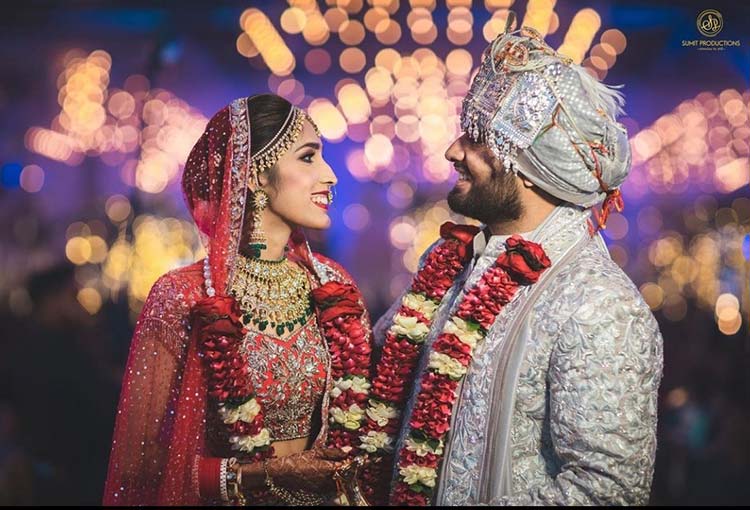 We thought the year 2022 to be the year full of Big Fat Indian Weddings but it had some other plans with us. All we have got is Deja vu or we should say 2020-too (pun intended). All those plans for lavish weddings have again gone down and so many couples have to switch to micro weddings or even consider postponement. If you don't want to wait for any more to tie the knot with the love of your life then you should try to make your wedding with 20 guests a memorable one too! Here are some tips to help you make the most of your intimate wedding. Just give it a read!
Begin with sending a handwritten invite to your small guest list
As now you only have to invite your close ones only, you can make it extra special for them to make them a part of your D-Day! You can go for handmade invites that will not only save cost but will add a personalized essence to your intimate affair. This is not only easily doable but it will make your guests go aww as well!
Get married at your family home
Usually, the venues available for weddings are too big and it would be really expensive to book a place like that for just 20 people. Also, the warmth and comfort of your home while tying the knot will be really special. This will also take your low-key wedding a notch up by using your home's backyard or terrace as the venue and lighting up to make it remarkable for your vows. You can show turn your mood board into reality with the help of your local vendor to make it memorable!
Give some thoughtful favours
Whether you are having a big celebration or a small gathering, sending out favours will surely make your guests feel special. You should also send these to those people also who'll either miss out on your wedding or will be attending it virtually. The favours will serve as a personalized token of love and understanding from your end.
Visit Also:-Top 3 Best wedding venues in Gurgaon
Focus on innovative table setting
With just 20 guests at the wedding, you can easily include all of them at the same dinner table. Therefore, for that, you should invest in a beautiful table setup. You can go for a long estate table for your low-key ceremony, which can be a beautifully decorated space that will truly make your celebrations memorable.
Choose a colour scheme for your virtual attendees as well
You can even make your wedding ceremony fun for the attendees who are connected via video call. You can decide on some colour themes for your Haldi or Mehndi and make sure everyone wears them. Trust us, it will be all finding happiness in the details and making it even more memorable.
We hope these tips will help you make your intimate wedding a memorable one!
Read Also:-Best Wedding Venues in Delhi