How to have the most rocking playlist for your wedding functions?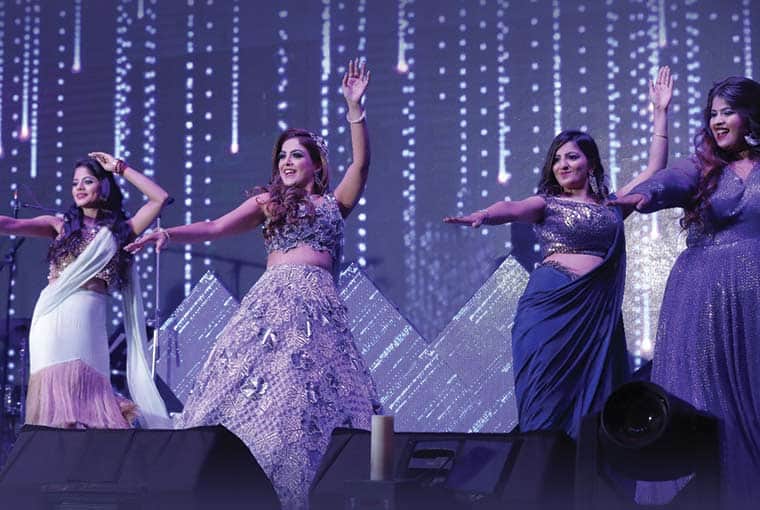 Indian weddings are no less than a festival… all that amazing food and wedding music make it gala time for everyone including the couple as well as their family and friends. Trust us, Indian wedding experience is all about khana-peena and nachna -gaana and all of us look forward to that desperately from the day we get an invite. But we have to agree it's the wedding music that lifts our spirits and get us in celebratory mood at the wedding functions. Therefore, we have to take care of the DJ and even the playlist so that people would love to groove on those tunes.
You would be needing that for all the functions such as roka, engagement, cocktail, bachelor's, sangeet and even the wedding. You would need to pay attention to how to choose the perfect songs.
So, here are some helpful pointers that will help you curate your playlist for all the wedding parties and make it a rocking affair!
Choose your favourites
Just like everyone even you must have dreamt of dancing on certain songs on your wedding. So, you can start with listing some of your favourite tracks that you can share with your DJ which he could add on the playlists for all your wedding functions. You can add a peppy dance number for your solo or performance with your bridesmaids. Don't forget to add some romantic numbers for your dance with your partner and also have a word with your partner to have some common favourites in the playlist.
List them as per the functions and crowd
This is kinda important as you need to select them as per the occasion. For example, for cocktail and bachelor's you would need peppy dance Punjabi numbers which can make people go all crazy while dancing and for engagement as well as a wedding you need to opt for romantic number. And then there would be mehendi and haldi that would need some subtle wedding numbers. Above all, always keep some safe and popular songs that can go for every event. Being crowd specific also means that same, you can keep some explicit tracks only for youngsters night or bachelorettes and keep it subtle at the functions with elders and kids.
Keep up the variety
For a function like sangeet and cocktail night that is all about dancing should have a playlist with a mixed bag of music. You can add some retro tracks such as from the popular '70s Bollywood and then moving to the '80s and '90s Hindi songs. A Bollywood mashup with all kinds of songs have been included with smooth transitions would be a perfect fit with the guests. Also, add some Punjabi tracks with Bollywood or some English tracks to have diversity.
Have a word with pros
You would also need a pro's help to make it epic playlists for wedding parties. Sit with your wedding DJ or even your wedding choreographer that will acquaint you with the trending songs, mashups, how to incorporate medleys and with which songs to make your party more exciting.
Above all, you need to make sure all the technical things are in place before starting the event to celebrate the occasions without any goof ups.