How to Improve the Quality of Your Hair Ahead of Your Wedding?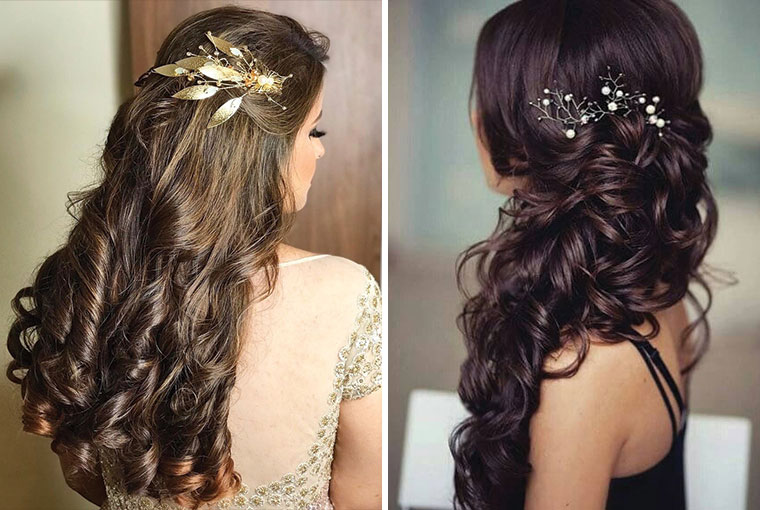 In all that pre-wedding prepping, you must give a lot of thought to our skin, outfits, makeup, hairstyling and so on. In all that, you need to take care of your hair a lot. You must be dreaming of dreamy curls and a floral bun. To make them look flawless, you need to devote some time to assess the health of your hair. Even if you are getting the most experienced hairstylist on board for your styling, they won't be able to do so much with your damaged locks. To ensure giving your pros manageable hair to work with, here are some simple tips that will help you improve the health of your hair ahead of your wedding…
Communicate with to your regular hairstylist as well as wedding hairstylist
Always believe that knowledge is power! Therefore, it is always a good idea to consult that person that cuts or treats your hair or even the professional that you've hired for your wedding functions regarding the health of your hair. The person who is your regular stylist would be able to give you the best tips about your hair itself. You can trust them blindly when it comes to your hair. Also, if they recommended a particular product to treat your hair from split-ends or a dry scalp them do start using it. So, visit frequently, as they know what will work for your hair. Plus, the person who will be doing your hair on your functions will also guide you according to the looks decided for you.
Try to stay away from heated treatment
It's a golden rule: Less heat means less damage to your hair. You need to avoid heated treatments such as blow dryers, straighteners, or curling irons as much as you can before your wedding. If you had to style your hair for some occasion, make sure to use a quality heat protectant before working with these styling tools.
Must Read – #LockdownWeddingStories: A beautiful Punjabi wedding of Cong MLA's son amid lockdown
Hair masking to the rescue
You can even go for some DIY homemade hair masks or even get some from any reputed hair care company. You would need to try a few different options until you find which one suits your hair and give you desired results. You always need to focus on getting the healthiest of hair and that too at the fastest rate possible. Above all, you don't have to over-do it. Just do it for one or two times a month and that should do the trick. Even most of the salons also offer professional hair masks, so you can even ask them the perfect one for you.
Always wait to detangle
This is the most important thing to keep in mind. Pulling and brushing out wet hair frequently damage your hair follicles. After shower gets your hair as dry as possible with the help of a towel or a microfiber wrap, then follow with using a detangling spray or serum before brushing to protect them.
PS– The secret is to start early.