How to make your red lipstick last on your wedding day?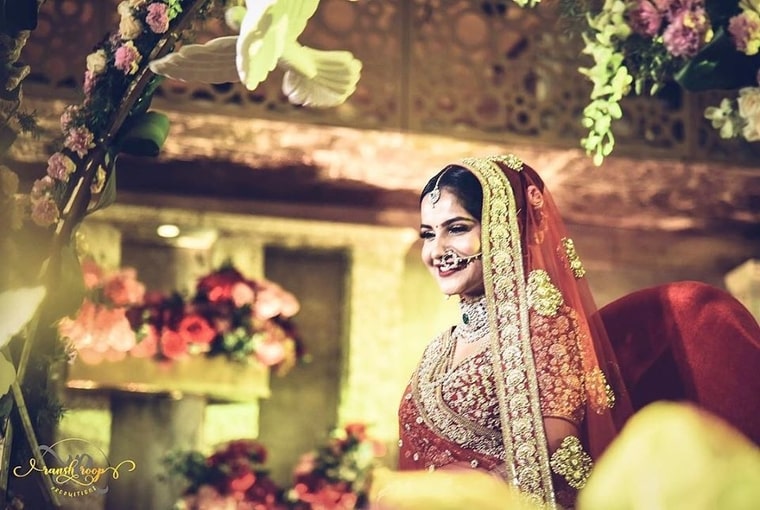 Nude and pinks may come and go but red lipstick is forever for a wedding day! For an Indian bridal red lip shade has been a forever love. It has become a part of the signature bridal beauty look. Deciding on the red lip colour for the wedding day is easy but choosing the right shade of red for your big day is not easy. You also need to decide either to go for matte or glossy with the right shade that flatters your skin tone and give you the desired look for your wedding day. You would need to give some potential shades of red a test run to see what suits you.
After finding your perfect shade of red the other most important task is to make sure that your desired red shade stays on your lips till your pheras.
Here are some tips that will help you nail the red lipstick look, making your pout look perfect throughout the whole ceremony.
Start with prepping your lips
The best thing that you can do to make your red lips look amazing is by using a foundation or concealer on your lips that will help you to mattify as well as neutralize your lips before applying the lip colour. It is surely an old trick but it always works. Prepping your lips makes sure that the oils won't soak up or move colour. You can also use a light dusting of translucent powder before applying your lip colour for the extra staying power.
Choose the right formula is really important
Though there is a variety of options available to choose from such as creamy, glossy and matte. But if you are going for red for your wedding then you should always go for long-wear matte formulas as you would need more staying power on your wedding day. If you are not up for matte finish then you can add a red gloss over the top that will hydrate them as well as add shine to it.
Adding some more efforts to make it stay put
You can seriously leave it on your professional MUA who is totally aware of some tricks to make your lip shade last longer. They will make sure that it doesn't bleed. Lip lining is a great thing to go with and for best results, you should always opt for a waterproof lip liner. Though they can prevent the bleeding of colour the waterproof one will add a bit of staying power that every bride looks for.
These tips will surely help you flaunt that red colour lip shade without any hurdles.