How to make your wedding celebration an Eco-Friendly affair?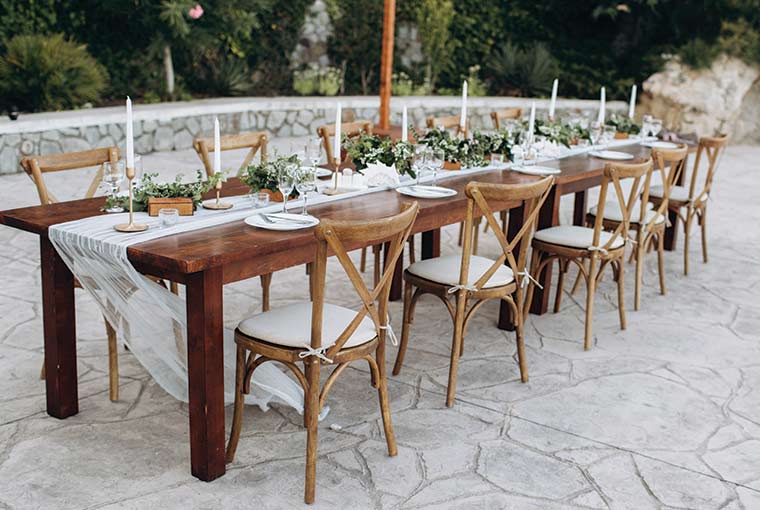 Indian Weddings are all about opulence with extravagant decorations and everything beautiful but now the time has changed couples are opting for an eco-friendly approach for their weddings. In this approach, they are trying to make a communal effort. This kind of approach helps to reduce the carbon footprint as extravagant wedding functions leads to the usage of disposable decorations, one-time-use clothing, and throw-away accessories and props and so on… which are harmful to our environment. Therefore, here are some simple ways that can help you bring in the sustainable as well as ethical practices into your wedding functions…
Try to rent your outfits
If you are looking for something really extravagant then we would suggest you rent your outfits. As your desire to go for something really heavy which means that you won't be ab e to wear that again, therefore, it would be a smart move that you rent something designer for your functions instead of buying them. There are so many platforms that offer pieces from most popular designers of our country such as Sabyasachi, Manish Malhotra, Anita Dongre, Shantanu & Nikhil and so on…
Go for something reusable in your attires
The outfits you choose for your weddings should be easy to reuse. You can customise them in a way that they can be styled in other ways too. For example, you can style your lehenga's blouse with a simpler skirt, or use that heavy skirt with a lighter blouse or some jacket… They are endless ways to style those lehengas as they are three-piece attire! Also, you can ditch the traditional red colour for your bridal lehenga and go for something else as other colours can be worn easily at other occasions in the future too.
Don't forget to communicate the idea of the sustainable wedding to your guests
So, this is an important thing to do while planning an Eco-Friendly wedding. Things would really go as planned if your guests are also aware of the fact that you are trying to keep minimal or no wastage at your wedding. They will be a part of your initiative and also make smart choices at your wedding functions. If the guests would be waste-conscious, you're your purpose of planning such a wedding would be served properly.
Try to choose venues close to your place for your pre-wedding ceremonies
We totally understand that travelling on the wedding day can't be avoided, though you can avoid that for your pre-wedding functions. This will surely help to lessen the amount of carbon footprint on the environment. You can use your terrace or some nearby venue or chose a wedding resort where you can plan a residential wedding which would also reduce travelling.
Reusability should be kept in mind for favours as well as décor
You must be thinking of some keepsakes to be gifted to your guests as favours. Therefore, you can go for plants or something that can be reused by them after attending the functions. Also, for décor go for artificial flowers or something that can be used again at other functions as well. You can also communicate the same to your decorator too.
We hope these tips will help you have a sustainable wedding with least or no wastage of resources.