How to pick the right sherwani for your wedding?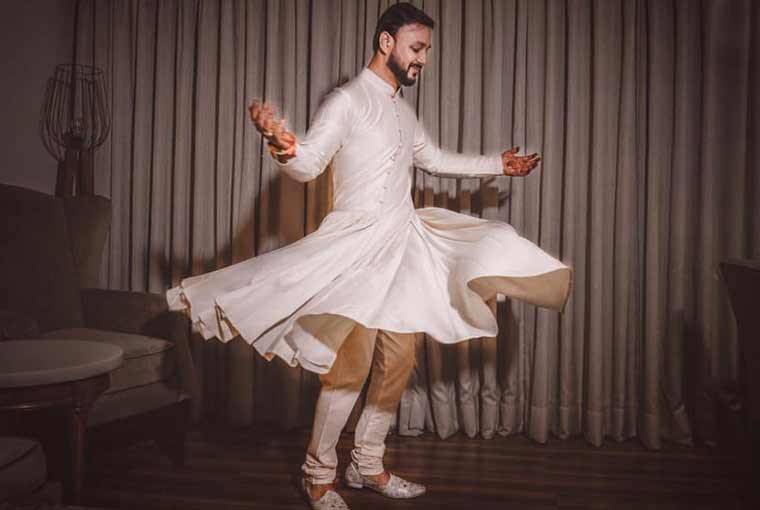 Being the groom, you must be thinking of having very limited options for your wedding attire, but nowadays even grooms can easily experiment with their wedding sherwani. Now you can pick from so many ideas trending these days as a groom's sherwani have gone through much of transformation which will give you so many ways to style it. So, here are is a fool-proof guide that will help you pick the perfect sherwani for your wedding!
Firstly, you have to decide what look to go for your wedding day! Your wedding look can vary from going something simple or grand, it totally depends upon your personal choice!
Do you want to go matching with your bride or contrast with her outfit?
With the latest trends amongst the couples in their attires, one of them we all consider to be important is matching it with each other. There are many ways to do it but first of all, make a decision on what do you even want to do it. If you are deciding on doing it there are two ways to do it. You can go with contrasting bright or pastels and even go matchy with bright or pastels.
What kind of fabric or work you want?
The other major decision is choosing the fabric as well as its work as there is a variety available that includes self-work, printed, embellished as well as embroidered. Plus, you can also choose between raw silk, benarasi, velvet or brocade as per the weather.
Try out new silhouettes and hues!
Experimenting is in and so it is for the grooms. You can go for something unique such as asymmetric kurtas, to jacket sherwanis or manarkalis, you can select something new for your wedding day! Plus, you can also go for some unique hues such as Lime green, powder blue, lilac, dusty pinks and peaches to unique shades of grey!
Giving attention to small details as well as accessorizing
Always keep in mind that even the buttons sherwani can also make a big difference in the way it looks. Also, you can customize it with the help of some attractive buttons and brooches. Also, accessorize your sherwani with some contrasting jewelry or pocket square to add a unique touch to your sherwani! Last, but not the least, even picking the right stole is also an essential way to style up your sherwani- as it can make or break the look.
We hope these ideas as well as tips to really nail your groom look!