How to plan your wedding after this pandemic?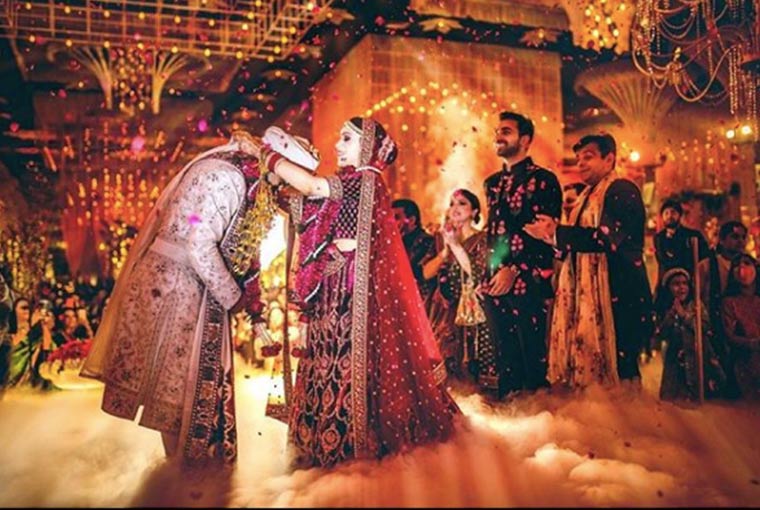 There are many couples who opted for postponing their wedding because of this outbreak. But the thought of planning it all over again after this pandemic is a bit scary. This Coronavirus outbreak has impacted us all in so many ways and above all, we are not even sure, when will this get over. We totally understand, how disheartened you must be when you had to take the decision of postponing your much-awaited wedding. But, here we are to help you out to plan your wedding after this pandemic gets over.
Firstly, we would advise you to postpone your wedding to the winter wedding season which would be a safer option. Also, please don't make any decision of bookings until this lockdown is lifted and you get the clarity about the status of COVID-19 as you never know what would be the new guidelines for social gatherings.
So, just read on how to go step by step for planning a wedding after this outbreak…
Fixing the Wedding Date
We know, you would have to shift your wedding to a new date but we would suggest you to not rush to it. It is advised to wait until the new guidelines issued by the Government. As we have no clarity about this outbreak and social gatherings, therefore you have to be practical and wait. Fix your wedding date only after things have settled more.
Stay local instead of Destination Weddings
Travelling is not at all safe in this current situation and even after it. Therefore, you should need to switch to the idea of having a wedding in your own town instead of having a destination wedding. It would be really unsafe for all your guests to travel for the celebration. Plus, we are not even sure when the trains and flights will resume and above all, it would be dangerous to travel as soon as this lockdown ends.
Go for Intimate Weddings
If you are thinking that things will get back to normal as they were after the lockdown then you are clearly mistaken. Even after this, social distancing will be our new normal. Therefore, hosting intimate weddings would be a safer idea for you and your guests' safety. These intimate weddings are not only beautiful but it would be safe for everyone too.
Clarifying things with your vendors
There are fair chances that you must have made bookings for your wedding but now you have to reschedule it too in the upcoming months. While postponing there are certain things that you need to check with your vendors too such as how will they adjust the advances, their availability on the new dates, will they refund the amount if they are not available on the new dates and so on… You have to get clarity from them to avoid any goof-ups in the future.
Take the DIY or Eco-Friendly approach for the décor
Our economy has already suffered a lot because of this pandemic, therefore you can take the DIY or eco-friendly approach for your wedding décor. You can make your celebration fun as well as you can save big on that too. We all know simple and minimalist décor is in as it adds an elegance to the ambience. You can use flowers or drapes to add beauty to the décor and don't forget to use fairy lights to make it lit.
Ditch the wedding cards and get e-invites designed
Distributing wedding invites with favours is not only time consuming but also unsafe for you. So, take the digital approach and get a beautiful invite designed that can be sent over WhatsApp or mails.
We hope this helps!