How to travel with your heavy outfits to your destination wedding?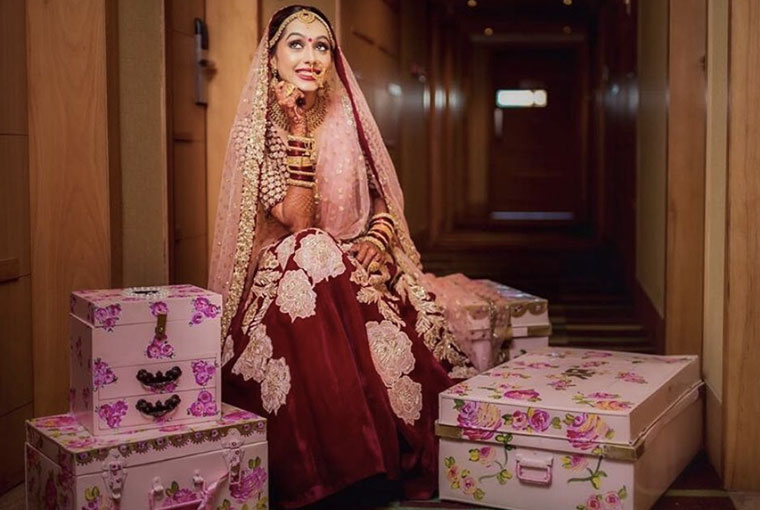 Destination weddings are known to be popular amongst new-age couples! They look for exotic locations to tie the knot instead of going for the venue in the city that they live in. The idea of having a destination wedding may sound too enticing but carrying all the wedding outfits can be a bit of a task. Even that one bridal lehenga is too heavy to carry and when it's your wedding, you have to take multiple outfits with you to the destination! It may also get overwhelming for you don't worry here we are with some ultimate tips for you to travel with your wedding outfits.
Scroll down and note these amazing tips for your upcoming destination wedding!
Get Them Packed To Perfection
The way an outfit is packed will affect its condition when it is unpacked. Therefore, we strongly advise that you get your bridal outfits packed with utmost perfection so that it reaches their destination in the same condition. If not done correctly, then there are chances that it will arrive in a much worse condition.
Avoid Unpacking Post the Final Fittings of the Outfit
Once you are done with the final fittings, it is suggested not to unpack the attire till you don't reach the venue. The store or the brand, from where you are getting your lehenga will be packing your heavy outfit perfectly. Also, if you open it and then try to pack it again, there are very strong chance that it won't stay as intact as it will when the professionals packed it.
Rely on Your Garment Bag for the protection
It is strongly recommended to always have your outfit packed inside your garment bag while travelling. There have been so many instances where brides put their bridal outfits inside a suitcase but if something is spilt on your suitcase, your outfit will get ruined. So, it's better to take precautions and blindly trust the garment bag.
Do Not, We Repeat Do Not Check in Your Wedding Outfit
If you are travelling via aeroplane, never check in your wedding outfit or the bag in which you're carrying it. You must have stories of luggage getting misplaced a hundred times. What if that luggage doesn't reach you or if there's any sort of mishap, you will be very heartbroken on your D-Day! So, it's better to carry your outfit as carry-on luggage and put it safely in the overhead bins on your flight.
Try to Put the Outfit Flat Out, If You're Travelling By Car
If your wedding's destination is nearby and you are travelling by car then the best thing would be to place the wedding outfit flat out on the back seat. Above all, you also need to ensure that the temperature where the outfit is placed is okay otherwise the stones will start turning yellow in the scorching heat and light!
Don't forget to carry the steam iron!
Carrying a steam iron is a must while travelling with your wedding outfit. You may find an iron or a steamer at your hotel too but it is better to have your own that you can put in the luggage to keep your outfit safe!
We hope this will help you travel with your wedding outfits!