Important things to keep in mind while buying an Engagement Ring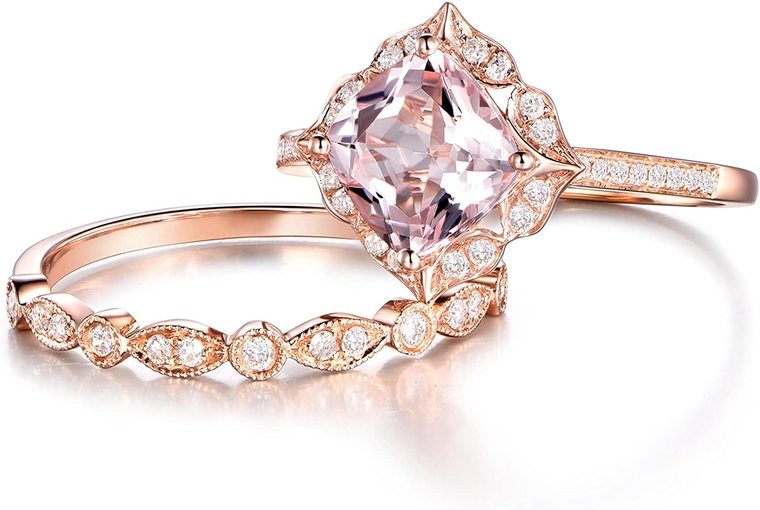 Planning a wedding is all about making hundreds of decisions to make your day even more special. Be it venue, the colour of your décor or outfits and things to be added to the menu. But the most crucial of them all is deciding on the engagement ring. After all, the ring is the symbol of your love, and it would be something that you'll wear every day. Buying an engagement or Gemstone Ring can be a daunting task for the prospective grooms who want a smile on their fiancé's face. There are so many decisions to make for the ring as well, and the stakes are high — it's likely the most expensive piece of jewellery you'll ever purchase.
Here are the things that you need to keep in mind…
Begin with knowing your budget
This is the first step while starting the hunt for the engagement ring. There are chances that you can get up in the emotion of ring shopping and end up spending more. Before you start looking, you need to figure out how much you're comfortable spending. Once you have a number in mind, you can narrow down your options.
Keep her style or preference in your mind
Every girl has a different preference when it comes to jewellery. Some like dainty pieces while some go for statement jewellery. Try to keep a check on the jewellery that she usually wears so that you can have an idea of what she prefers. If she prefers simple and delicate pieces, then try to find something similar. If she has a thing for unique pieces, then look for a wedding or engagement ring with a unique setting or an unusual stone.
Give attention to Gemstones
If you are going for something unique instead of a diamond then there are some important things to consider while choosing a particular gemstone. You need to start with colour! As we all know diamonds are traditionally colourless and range from clear-white to yellowish-brown depending on quality, though gemstones come in pretty colours.
You can even go for your partner's birthstone ring, such as pearls which are less durable and you can't use for daily wear whereas a diamond would. Also, you need to consider the gemstone's hardness as the harder the stone, the more resistant it is to scratches. In that case, you can go for emerald, yellow sapphire, or ruby can be excellent choices in this regard.
Then comes the right metal as well as settings
You have to keep in mind that the metal and setting of an engagement ring are just as important as the stone. You have a choice of yellow gold, white gold, platinum, and silver. Again, you have to keep your partner's style into account while doing it. For the dainty lovers you can go for, a thin band in white gold or platinum would be a good choice. If she has a thing for bolder pieces, then you can go for a yellow gold ring with a more intricate setting. The setting can vary from prong, bezel, and tension.
Last, but the least choosing the right seller
After deciding on the perfect ring, it's time to find a reputable seller. The best way to do this is by asking for recommendations from friends or family members who have recently purchased jewellery. If you are not able to do that you can go looking for someone and check their online reviews. Pay attention to both the positive and negative reviews to get a well-rounded idea of what the seller is like. After doing that visit them and compare their prices.
Don't forget to do some research, so there are no surprises when it comes time to pay for the product!