Is There Any PERFECT Time To Buy Your Wedding Lehenga?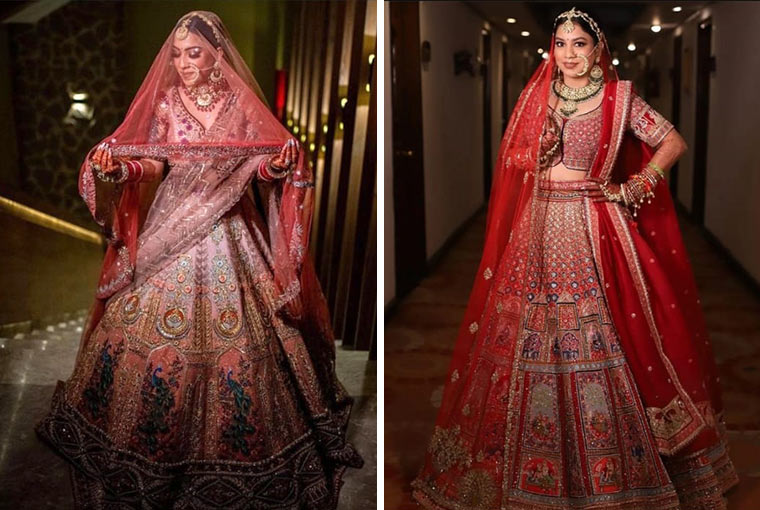 We have always dreamt of finding the perfect wedding lehenga that will not only just suit us, but make us a flawless bride. Every bride wants to look like the best version of herself on their wedding day! To look for that stunning bridal lehenga, you have to do all that planning in advance. The bridal lehenga is usually on the top of the bride's list of priorities and even on the shopping list. If you are confused about how and when to begin… then here we are to help you out with all the queries…
Always wait for the new collection
There is a specific period of time when all the designers launch their collection as you don't want to be seen something that was popular the previous year. You should always look for something novel and unique, therefore it's better you pick something from the fresh arrivals. For that, you also need to be updated about the newest trends as well as launches via social media or fashion magazines.
Following the ideal timeline
If you have 9 to 12 months until the wedding, then you should take your time to do your research and look at all the available options, shortlist some of them, and then go to the respective stores to try them on. It is strongly recommended to finalise your lehenga at least three to four months in advance which will give you enough time for alterations too which can even take more than a month.
Best time to go to stores
Taking off from your work is completely justified to go and look for your bridal lehenga. The best time to visit these stores is during the morning hours as there is not much crowd and the salesmen at the stores are more enthusiastic about showing you more designs! Above all, natural light is better too!
P.S. Avoid weekends and holidays!
Buffer some time for customisations
If you want a customised lehenga that needs to be made from scratch with your chosen embroidery, colours as well fabrics then you need to have a lot of time on your hands. Trust us, it is a long process. Thus, giving it more time than usual to pick out something readily available is imperative. You need to give them at least 4-5 months to create your lehenga.
Opt for something that fits you NOW!
We totally understand that you are shedding some kilos to look flawless on your D-Day but we would advise you to pick a lehenga when you've attained the goal. We know this could be a psychological thing but we will still recommend you to buy something that fits you now, even on the wedding day your overall dimensions won't change so much!
You need to hunt for jewellery too
With that perfect lehenga, you need to plan matching jewellery as well. If you're getting the jewellery made, then the purchase will have to be done much in advance, as the craftsmanship that goes into fine jewellery can also take up to 4 months.
Look for something different from the other function outfits
The wedding lehenga you are planning to wear needs to be different from the rest of your outfits. Be it the colours, style and work should be significantly different! The other functions' outfits such as engagement, sangeet, mehendi and reception outfits can take equal amounts of time, so you must plan this in synchronisation!
Expert advice: Don't be hasty and pick up the first thing you see, take your time, look around and find your dream outfit. You will find something better when you skim through a lot of choices, something you always wanted.
Read Also:- Banquet Hall in Delhi