#LockdownWeddingStories: A South Indian Wedding where Mangalsutra travelled via Speed Post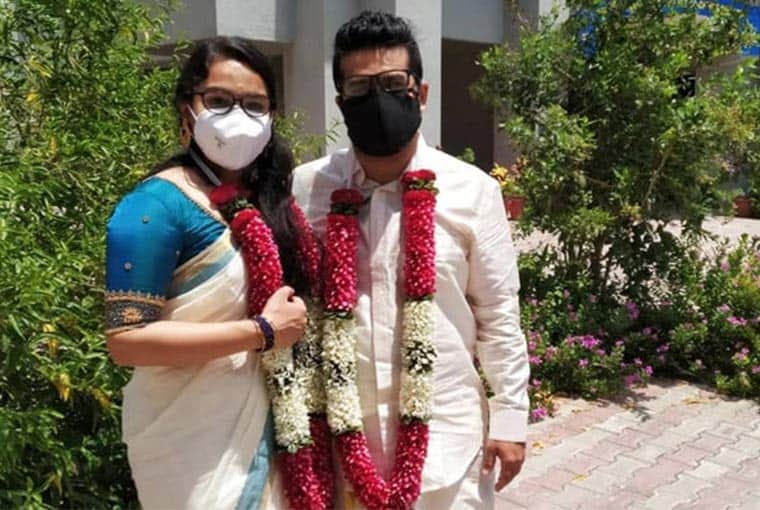 The year 2020 has been a total roller coaster ride and it took a toll on various couples who were about to get married in the spring and summer wedding season. Most of the couples went for the idea postponing the wedding to a later date in the winter wedding season.  But there are some couples who gave us #LockdownWeddingGoals in this pandemic.
Recently, a couple from Kerela, Vignesh KM and Anjali Ranjith tied the knot after waiting for this lockdown to get over. They were planning their wedding for a year and this lockdown upended their big day's plan.
This young couple, however, didn't get disheartened and they went ahead with the idea of getting married on the scheduled date. It was a spectacular celebration where the couple had more than a hundred guests from across the world. The guest list included couple's parents and their friends and family that get connected over the video conferencing app, Zoom.
This celebration was held at the groom's flat and it was carried with the help of his roommates and they also acted as the representative of the couple's family. Above all, they also performed the rituals with them.
The groom expressed to be lucky as well as happy that everything went well as the technology helped them to celebrate their most special day with their family and friends across the world. He also added that it was a very different experience but a really memorable one for them.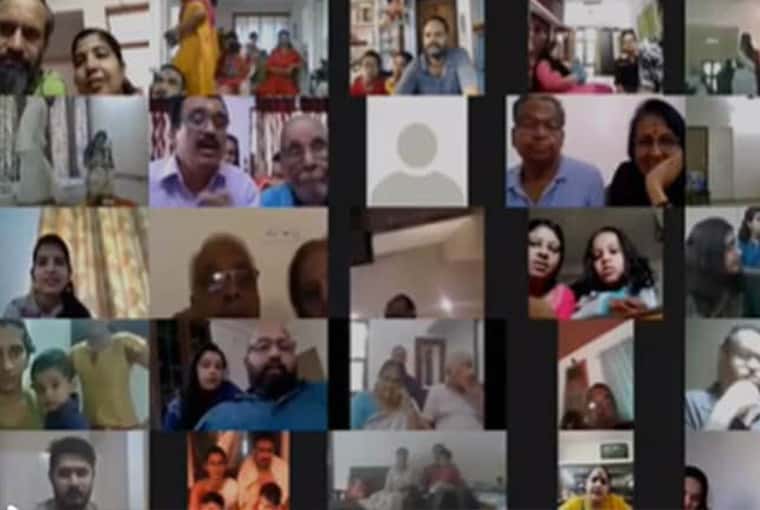 The groom decided on wearing a white shirt with a traditional white "mundu" and the bride chose a white saree with blue border and gold zari work, for the wedding. The wedding kicked off with exchanging of garlands and floral bouquets with the wedding song – Mangalyam – from the Tamil film Alaipayuthe being played in the background to add feel to the ceremony.
The key highlight of this wedding was their unique wedding invite which was specially designed for keeping this virtual setting in mind. Their invite had a Zoom id and password to log into the celebration.
Vignesh and Anjali are currently working in Pune and they were supposed to travel to their hometown in Keralan for their summer wedding which they couldn't because of this lockdown.
The couple's parents joined the zoom call from their hometown and they also sent mangalsutra and wedding attire for the couple via speed post when the lockdown restrictions were relaxed in their state.
Even the Indian Posts was given a major shout out from the couple for the on-time delivery amid the lockdown.
Such wedding stories are proof all you need is love to get married!
Image Source: NDTV