Major Wedding Splurges That You May Regret NOT Making!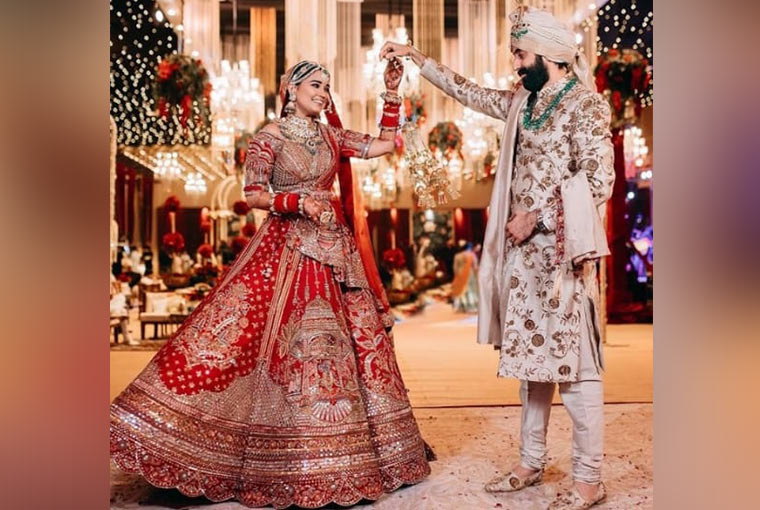 Weddings are once in a lifetime events when you can splurge on all possible things – be it your dream venue, your favourite MUA or even your bridal outfit and so on. Trust us, nothing will give you the innate pleasure as wedding shopping and doing things the way you like them for your big day will give you. Wedding planning is all about saving on some and indulging in a few, but there are some things that you shouldn't skimp on. Relying on someone just because they quoted less can hamper the vision of your dream wedding and you certainly can't afford that just because of a few bucks…
So here are some things that you should give special attention to and splurge upon…
Your wedding trousseau
This is something that you will cherish after your wedding festivities. There are some brides who relied upon getting so many outfits or sarees as gifts that they can use to make their own trousseau. But unfortunately, those sarees that you will be getting will not be your choice so which may force you to buy sarees and suits for post-wedding lunches, dinners and poojas in a hurry which may cost you extra bucks. So we advise you to don't save money like this and then regret it later!
Splurging on Wedding Photography is a must
All the hunting for the best décor, venue, makeup, jewellery and most importantly, your lehenga is done for what… it's done for some fantastic wedding images… But what if your inexperienced photography team is not able to capture those details? People usually think that all that matters is editing and everyone uses good cameras so why splurge on renowned photographers. Their lack of experience will be reflected in your wedding images which cannot be redone.
Having alcohol at pre-wedding parties
We know it's a big spend and in hindsight, people think it's not worth serving alcohol at your sangeet or cocktail function. But if your family is ok with drinking, you should serve it as it makes a big difference as people stay back till late and it's more fun. Though people can dance all night without it too for some it's the only way to make them dance!
A wedding planner or coordinator
This is one of the most common regrets by people! Missing out on a wedding planner or wedding day coordinator can lead to creating a mess for you. Also, things can be more chaotic if you are planning a destination wedding. If you rely on your family and friends for planning then there are chances that they would be running here and there on your functions while checking or even making arrangements. In this way, they would end up being tired and not being able to enjoy the functions with you and your spouse. So even if you are planning everything beforehand, you should have someone do all the running around and let your family enjoy the celebration.
A good make-up artist
Usually, people go for a big name for the wedding and amateur ones for their mehndi and sangeet which they typically regret. We would recommend going for a good makeup artist if not the best for all the events that fit your budget or else you end up looking very different in your looks.
We hope this will help you plan your perfect wedding!
Read Also:- Best Wedding Banquet Halls in Delhi