Must Take Precautions At A Wedding With or More Than 200 Guests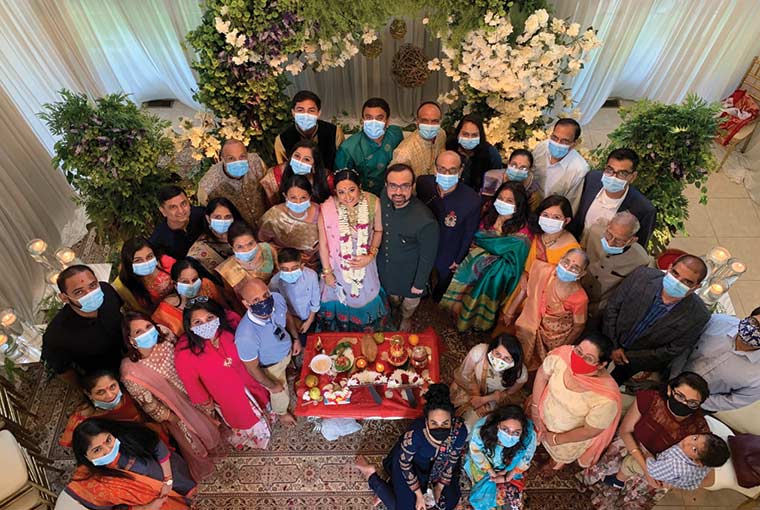 The wedding season has arrived bringing in the better news for all of us in the wedding but with some rules and regulations. As the Delhi Government has made the announcement of the increased guest limit, we are really excited to get back to normal and offer the best pf celebrations to our clients. Though all of us are happy to be back on track because of the new rules still we need to exercise caution. The news has proven to be really great for us, but being the only chain with 10 wedding venues in Delhi NCR we are following strict hygiene standards as well as social distancing guidelines. Such steps are really important as they ensure the safety of all the guests as well as the staff present at the gathering and making your celebration a memorable affair!
So, here are all the things we are keeping in mind and want you to follow the same while planning a wedding function with 200 or more guests…
Masks should be mandatory
It all started with a precautionary step but now it has transformed into a fashion statement. Social media is filled with people flaunting the trendiest masks and even got brides, as well as grooms, are opting for matching masks with their outfits. Customised Masks are also becoming a part of wedding favours kits too. Such ways are not only inspiring but also ensures the safety of the people during the celebration.  Masks are really important and they shouldn't be ignored at all costs.
Shields and gloves for the vendors
Again, a necessity for weddings being held during the pandemic. It is really necessary that you ask your vendors especially those coming in direct contact with the guests such as makeup artists, caterer, photographer and so on… to wear masks, shields and gloves at all times for everyone's safety.
Seating Arrangement must be done with keeping Social Distancing in mind
Social Distancing was very easy to maintain at intimate weddings during the lockdown. But, now as the guest list has increased, it may become difficult to follow. Therefore, you have to make sure that the seating arrangement is done in such a way that people can sit away from each other.
Thermal Scanners are really important
This is the most important thing that needs to be done at all the venues that you have selected for your functions.  You would need to employ someone to check body temperatures at the entrance of the venue. There should be at least two people to check the temperatures of the guests as well as vendors entering the venue.
Hand-Sanitisers Stations should be made at several points at the Venue
Now everyone has a habit of carrying a sanitiser with them. But, still, you need to have more and more sanitiser stations at the venue. As there will be a huge number of guests, therefore you would need to supply more to meet the demand.
Just make sure you follow all these precautions at your wedding functions and don't forget any of them in that celebratory mood. You just can't let go of any of them and being the hosts of the celebration you need to be extra careful and create a safe environment for your guests.