New Photography And Videography Trends For 2022-2023 Weddings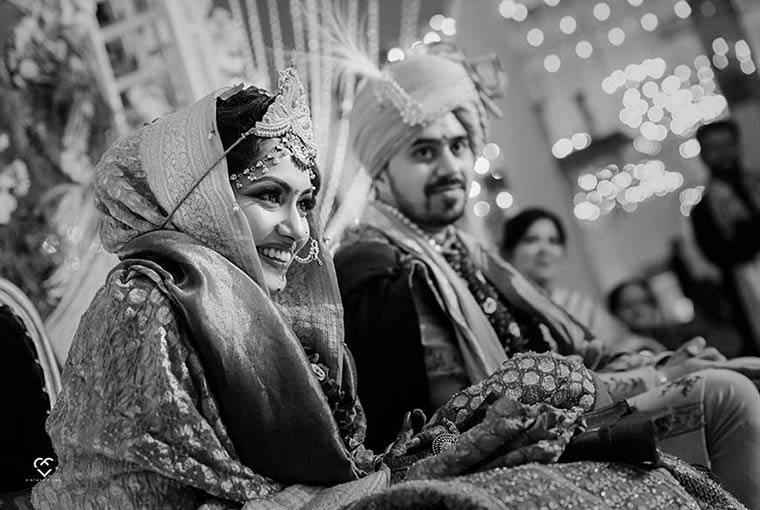 All the wedding planning and hunting for the best lehenga and getting your makeup done by the most popular MUA can seem like a waste if you don't have some amazing pictures of your big day! With time wedding photography as well as videography has changed so much as now people are inclined towards candid shots where all the fun at the wedding is captured! In the age of social media, all we see are amazing bridal reels, destination shoots, and larger-than-life photography. This has completely changed the face of wedding photography and videography. Such changes totally imply that things are changing at the drop of the hat. To keep up with it here are some emerging trends for 2022-2023 weddings…
Compilation of wedding highlights
Your family and friends are usually really keen on seeing all the madness that happened at the wedding. You can get a five-minute-long video compiling wedding highlights that can be shared with friends and family. Gone are the days when people used to sit together to watch hours of film from all of your functions. Therefore, the production of social media-friendly highlight reels of wedding ceremonies is now being noted as the trend of the year. Such videos are also a creative way of sharing the special moments from the wedding with people who couldn't make it to your big day.
Editorial-style couple portraits
Getting those stunning couple portraits from every function is one of the priorities for the couples as well as the photographers. But, now the type of portraits that we are seeing on social media are really non-conventional which has now created a buzz all over social media.
Realistic Video Edits
When we talk about wedding videography, the game has changed from beautiful video clips with Bollywood background music. The one trend that we are seeing emerging is realistic video edits that are infused with real voices and sound from the actual wedding day along with superimposed music. Such additions bring in the raw element of the celebration as well as emotions into your candid wedding film, which couples are loving more these days.
Dreamy Veil Shots
The brides always look forward to some dreamy shots of them at their functions. Amongst all of them, veil shots are trending for a long time. They not only look stunning but reflect grace and elegance which makes them a favourite amongst the brides as well.
Black and White Pictures
Black and White Photos will be a popular trend in 2022 as they ooze out artistic value. They ate not only minimal but also create that bit of drama that turns a photo into a work of art. They are timeless as well as versatile at the same time.
We believe that the above-mentioned trends will rule the wedding photography and videography world in the coming years…