Places To Rent Vintage Cars For Baraat In Delhi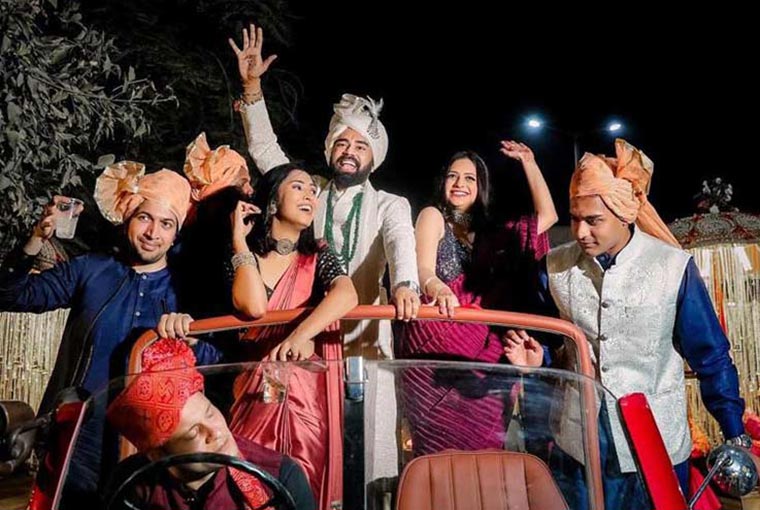 When it's an Indian Wedding it's not just the bride that gets to feel like royalty, nowadays even grooms want all things nice for themselves too. Be it their outfit, hair, accessories and so on. To add a little more to their D-Day, grooms nowadays are giving more importance to their entry to the venue. Gone are the days when grooms used to enter on the traditional 'ghodi', or a royal carriage. Now, they are opting for a classic, luxurious vintage car that not only looks royal but also gives a modern touch to the groom's entry. Above all, this option not only looks grand but is also a gentler alternative to animal cruelty. If you are also thinking of this option and don't know where to rent one… here is a little help from us… We have brought you a few places where you can rent vintage cars for your baraat in Delhi…
Vintage Cars by Varun Malhotra
Vintage Cars by Varun Malhotra is an award-winning company for vintage car rental in Delhi NCR that is open 24 hours. They have the best collection of luxurious, and royal vintage wedding cars. They follow all guidelines as per the government of India for COVID-19, and all of their drivers are fully vaccinated. You can get in touch with them at 099105 89913 and they are based in Kalkaji.
Luxorides
Luxorides cater to all your luxury car rental needs, Be it for any Service or Brand or even your wedding. You can even light up your event with an essence of Rolls Royce beauty from the year 1939. The Eye-Catching Red colour glorifies your event with a royal touch. Cars offered by them are an eye-catching, gossip-making source that adds much more to the mind than ears. They help you to stand out from the crowd, give your guests a topic to gossip and make your event memorable by renting vintage cars for your wedding. They are based in Delhi, Gurgaon, Faridabad, Ghaziabad, Noida, Jaipur, Lucknow as well as Agra and you can get in touch with them at +91 82875 68015.
Vintage Car Hire
Vintage Car Hire is known for their collection of Rare Classic and Vintage Cars that you can rent to impress your bride and inspire others as well. They offer luxury convertible classic cars for wedding rental and royal events at affordable prices. They are known for their big collection of classic and vintage cars from 1935 to 1970 which you can explore to rent. Their collection includes a wide variety including Rolls Royce 1933, Rolls Royce 1958, Morgan 1955, Baby Auton 1967, Jaguar 1960, Red Fiat 1950, Rolls Royce 1965, Rolls Royce 1966, Rolls Royce 1969, Rolls Royce 1972, Rolls Royce 1975 and Fiat 1940. They are based in Paharganj area and you can get in touch with them at 011 47340180.
Vintage Car On Rent
Vintage Car on Rent is a family-run business that was established in 1995. They offer Vintage and Classic Wedding Car. With their many years of experience, they provide you with the best wedding car hire service possible. They have experienced chauffeurs who will make you feel comfortable and at ease. They arrive promptly so you don't have to worry. Dedicated exclusively for your special day you will receive a service that will ensure your journey is perfect. All our wedding cars carry large white umbrellas just in case! They are based in Rajouri Garden and you can get in touch with them at +91 9811560671  and +91 9971161136.
ECO Rent A Car
Eco Car Rental offers vintage cars on rent in Delhi, Mumbai, Bangalore and other major cities of India. They have a vintage car collection and you can book any of them for your next special event or vacation. If you want that day to be remembered by not only you but everyone, a classic car is the right choice. You can get in touch with them at +91-9654999666.
We hope this helps…