Some Great Wedding Hair Tips for Perfect Wedding Hair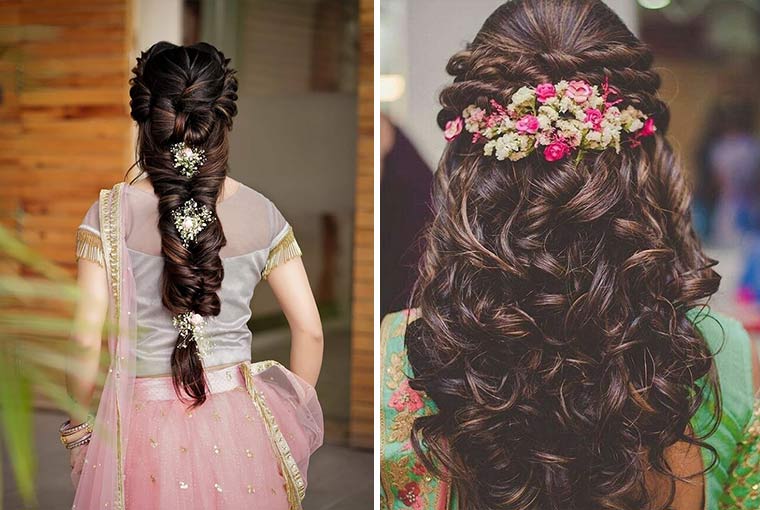 Getting that perfect bridal look needs a lot of things to be taken care of. We usually tend to be all worried about our lehenga and makeup, but we also need to look for the perfect hairstyle to complete the wedding look. With so many hairstyles trending for all the wedding functions, you need to keep on mind certain things so, that you can flaunt your wedding hair like you always wanted. If you want the wedding hairstyle of your times you need to follow so do's and don'ts.
So just read on, to have the most perfect wedding hairstyle…
You need to plan ahead
If you are thinking of getting some hair treatment such as keratin, rebonding or having coloured hair then get it done at least a month before the wedding functions. This extra time will soften the treatment or the colour a bit, which will make your look more natural. Above all, if any of this treatment didn't suit you, then you will have plenty of time to get it fixed.
Loose em up a bit!
On your wedding day, don't get your hair done too early before the wedding timings. Plus, don't wear it pulled back too tightly as your scalp may start to hurt. This could further lead to a headache if you wear such a killer updo for too long and we all know how long Indian weddings are. So, go for something loose that is also comfortable at the same time.
Keep Your Hair Neat
You need to take care of your hair so that look all beautiful on your wedding functions. You can get a trim a few weeks before the wedding day. This will give a neat look to your tresses and eliminate split ends making your hair look all perfect.
Get Help from a professional
You need to visit a salon or professional who will be able to guide you with the best way to make your hair look best on your wedding day! Leave it on them, as they would know what will be best for you depending on the texture of your hair. Also, you can get some hairstyle trials from them to see what will suit you on your wedding day!
Stay Real
As you are prepping your hair for the wedding day, therefore we will strongly suggest you to not go OTT with anything with your hair. We are sure that you don't want to leave your guests wondering who that girl in that lehenga! On top of that, it may get overly complicated which would be that last thing you must be wanting in that wedding madness! So, stay subtle and be you!
We hope these things will help you look flawless on your wedding day!