Some important things to keep in mind before booking a Bridal Makeup Artist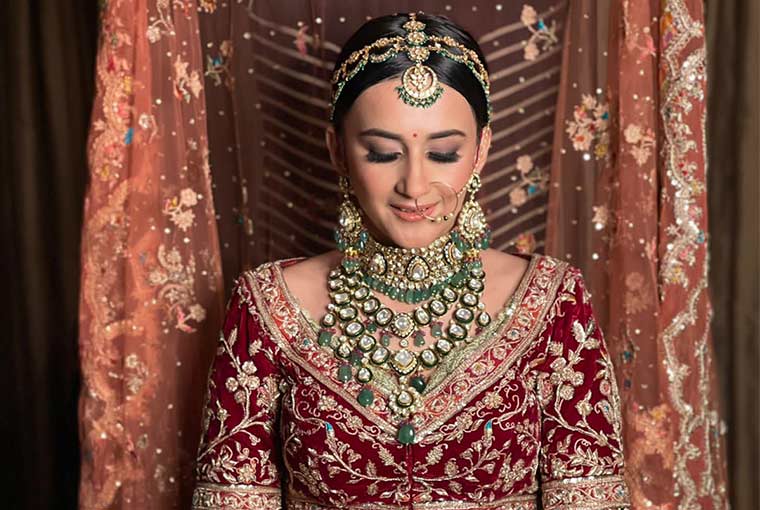 Bridal makeup artists are the ones who can literally make or break your wedding look! Therefore it's really important to be really careful while booking one of the most important vendors for your wedding which is your wedding makeup artist! Your wedding makeup holds the utmost importance as you need to look flawless in all of your wedding pictures as well!
It makes it really important to take care of a few things before you book your makeup artist.
Just read on…
Ask for a trial!
We know, the concept of makeup trials is not that popular in India and MUAs do charge or waive it off if you book them. Be it any case, getting a trial is a complete necessity. You will not only get to see the work of the artist but also get acquainted with their temperament and their way of working which is really important.
Discuss 'What If' Situations Clearly
It's not easy to be a bride and nail that flawless look on your D-Day! Something or the other situation pops up that can affect your look. Therefore always ask about what-if situations clearly. Above all, you also need to share information about your issues as well. What if the makeup person couldn't come because of their health? Is there any backup plan? Will such a situation change the commercials? Try to get answers to all such questions before you book. Bridal Makeup
Get a contract
The pandemic has taught us a lot of things and this is one of them. Getting a contract done or even having everything on email is really necessary. All the policies about refunds, cancellations, re-scheduling everything has to be in written form somewhere. This will save you a lot of trouble. Trust us, it's always better to be safe!
Be really careful while booking International Bookings
If you are getting married at an international destination or want someone from an international destination in your home country, then you have to discuss every little detail clearly. How much do you need to pay apart from the makeup services? You may be thinking about the stay, travel and food. But there's a lot more to it… You need to pay for the visa, work permits, and extra baggage. So ask about everything so that you know what all the final costs covers.
Sharing on Social Media
The concern of the hour! Not everyone or every family is comfortable with getting ready or wedding photos being posted on social media. Usually, celebrity MUA wants brides to do a reel. Discuss this initially so that you can share your comfort regarding this. It's always best to discuss such sensitive issues ahead of so that no problem is there.
Their products
Again, a very important aspect when it comes to booking a MUA. You should ask if they use all authentic branded products or even what brands they use. Some brides have sensitive skin and certain brands don't suit them. So do ask before booking!
PRO TIP: Be transparent while deciding your looks and do show your outfits to them!
Visit Also :- Banquet Hall in Greater Noida