Some Important Things To Keep Mind Before Buying Bridal Jewellery!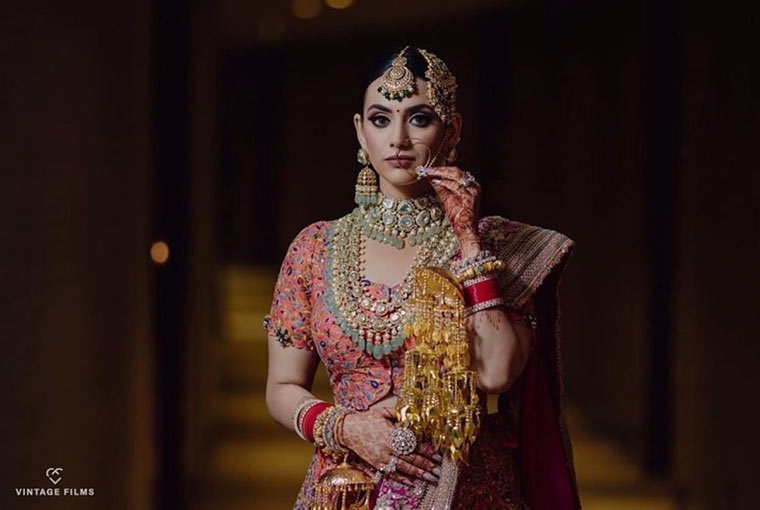 Gone are the times when wedding jewellery was all about going OTT. Now, brides are opting for 'less is more' and the previous approach is no longer the accepted norm. Light and jewellery is the right choice for their wedding when it comes to the millennial bride's wedding jewellery. Nowadays are inclined more towards refined and well-informed approaches when it comes to jewellery shopping. If you are also keen on knowing the important things that you should be aware of too regarding bridal jewellery then here is a little help from our side.
Just read and don't forget to make notes….
Don't get too attracted to the latest trends
When it comes to bridal shopping, brides usually want to go with something that is trending. But we would want you to go for the jewellery sets that you love and not just a certain style that is trending. Go for something that you can re-wear too as trending styles are ought to be out and that will give you a feeling of money being wasted. So opt for something that you will love to wear again in future.
Check-in your mom's jewellery collection
In some families, brides had to wear real heirloom jewellery. You can go for timeless pieces from your mom or grandmother's jewellery collection that look really gorgeous. Indian parents usually stock up on jewellery for their children's weddings. So check with them first before you buy something new or you can exchange it as per your liking (if your parents allow). Also, buy pieces that will complement your look and you can layer accordingly. You can use your mom's rani haar or choker to complete your bridal look.
Be smart while investing
When it comes to buying real jewellery you should be aware of the fact where to invest. You should only go for real deals when it comes to necklaces, earrings and bangles. Whereas for rest you can shop imitation such as mangtika, haathphool, passa, hair jewellery and sheeshpatti. Trust us, you don't need to buy real when it comes to these as you will hardly use it ever again.
Know your style
The market as well as jewellery designers have hundreds of designs when it comes to bridal jewellery. Therefore, it is really important that you know your style before going shopping. Go for those pieces only that attract you, not if someone says it will look good as it's your big day! Even if something with pearls sings to you instead of gold or polki, you should go for it! We would recommend you to go for something offbeat rather than regular ones so that it can make you shine instead of seeming laden onto you!
Stick to your budget
If you are on a budget and still want to for something real then you can go for 14k-18k gold jewellery as compared to 22k gold jewellery. They are easy on the pocket, looks the same and you can buy more on the same budget.
We hope these tips will help you make the right choice!