Some thoughts that cross your mind when your best friend gets married!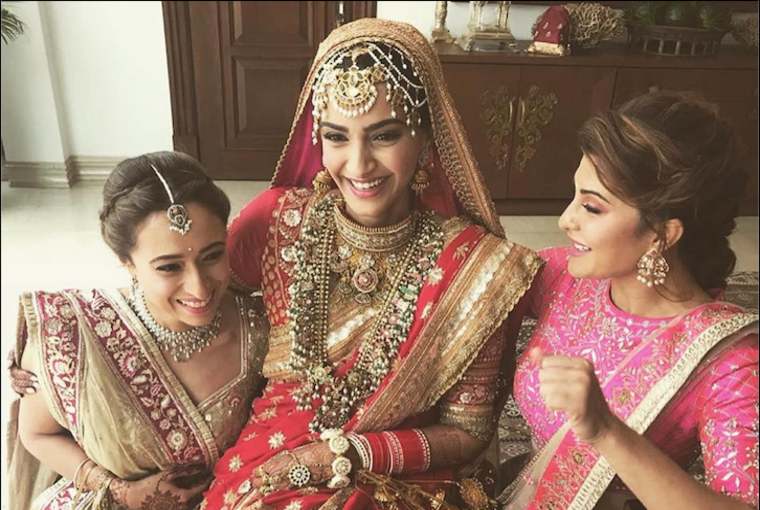 Getting the news of your BFF getting married can bring a lot of feelings. There must be a wave of all sorts of mixed emotions that you may feel. She is your best friend and you have spent all the good times with her, but now all this seems like a distant dream! It may get a little difficult to believe, that someone else will be spending more and more time with her but it is exciting too! Being the best friend, you may have so many tasks to do already such as shopping, celebrations, planning the functions, bachelorette and so on… So if your best friend is tying the knot soon, there are a few things that will be are going to bring a big change in your lives apart from her life and relationship status…
You may have to turn into a wedding planner
The moment you got the news of your BFF is getting married, you may have turn into a full-time wedding planner for her. You have to look for perfect vendors for her and book them even too starting from the venue, caterer, photographer and so on.
Priorities change!
There's a chance that your bestie has turned into someone new! All your conversations are now about her wedding, her married life and whatnot. But one thing will remain constant, you love and bond! Her priorities may change as her life is going to change a lot!
Change of plans
While planning the wedding or after getting married, there are chances that all your meeting plans get postponed time and again. We know that your love for her never change after her marriage but now she has to spend time with her husband and his family too.
You have to get along with her husband as there is no other option
We know you hate him as now you have to share your BFF with him nut you have to love him too as he is the reason behind her smile. There are chances that you don't vibe with him but you have no other option than to get along with him. Your love for your friend is much greater than your dislike for him!
It's all about the Married Life now!
So, now everything is all about having a husband, in-laws and living in a new home entirely! But that's not all, she will get after your life to get married soon… She will try her best to pitch the idea of tying the knot by telling how beautiful her married life is!
But, you are OK with it…
You must have accepted the fact now and even you have adapted to this new change now! Now even you may start giving a thought to your marriage after seeing your friend's Happily Ever After!
No late night gossips
After your friend's marriage, you may lose your 2:00 am buddy but you are OK with it as she has a new family now! You may think a hundred times before you call her in the middle of the night. Maybe this could be the reason that will make you feel like losing your BFF.
Though seeing your best friend married and happy will make you feel really happy but it may break you a little. But everything has a silver lining, your best friend has a companion and you have another good friend in her spouse!