Some useful Hair Colour tips for Brides!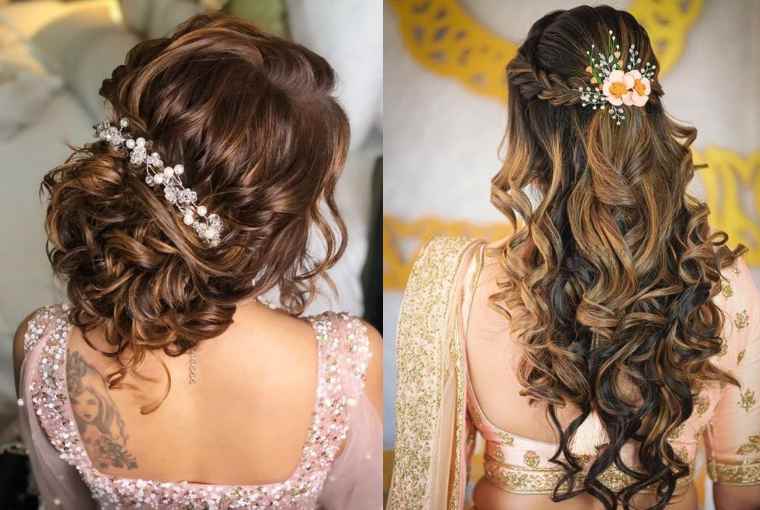 The brides being the centre of attraction at their wedding functions have to look perfect. Usually, all the girls give a lot of attention to their skin and be a little lenient with their hair… but we advise all the brides-to-be give special attention to their hair too especially when you are planning to get them coloured. In all that wedding planning madness, brides tend to make some mistakes while changing their hair colour which they may regret their wedding functions. And being the bride you can't afford to do that! Fret not… here are some useful tips that you should keep in mind while making a hair colouring decision before your wedding…
Avoid colouring them for the first time right before your wedding
If you are thinking of colouring them for the first time ever then we would not recommend it at all! Also, with that, we don't recommend changing your hair colourist prior to your wedding! We strongly advise you to continue to visit the same person you always go as they are familiar with your hair and they can handle them the best without any goof-ups!
Be honest about the colour timeline
To get the best results you need to be honest with what you want! Are you one of those people who love the fresh colour or get used to it with the colour just two weeks post-hair colour! You should convey your preference to your colourist book your pre-wedding appointment. The type of look you want depends totally on your personal preference.
Go for highlights if you want to add dimension to your hair
If you're having second thoughts about changing your entire look, but still looking for something that can add dimension to your hair or something that is noticeable in your pictures then you can totally consider highlights as they don't bring a "drastic change," to your look.
Change your products to prolong your pre-wedding colour
If you want to maintain your shade, then you can go for some Colour Shine Gloss at least two to three times a week before the big day and that too depends upon how much you shampoo your hair! Also, if your hair gets greasy quickly, we recommend that you wash her hair every day. Experts usually recommend keeping your hair without getting greasy to use the gloss every two days. You can also use clip-in extensions for your wedding functions to make your hairstyles more glamorous and trendy without any drastic change! Also, don't experiment with the length too as you need some of it for your hairstyles!
Just keep these in mind and don't go OTT with the colour as it may ruin your wedding pictures!