Some useful tips to plan a memorable destination wedding!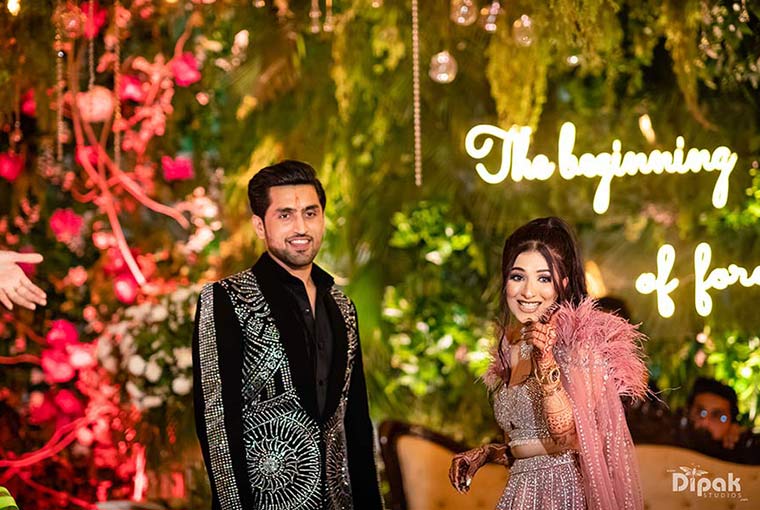 After a long time of travel restrictions, finally, people can easily plan to travel for their destination weddings. The year 2022 has proven to be better for couples who are itching to travel for their big day. When it comes to destination weddings couples love to choose a unique locale and curate an intimate, vacation-like getaway for the loved ones you've included on your guest list.
Planning a wedding itself is a very tedious task; things may even go crazier when you have to plan a destination wedding! You should be aware of some tips and tricks to make a far-flung celebration, like a dream destination wedding in Thailand or Rajasthan, a reality.  Just take a look at what to consider when planning a destination wedding…
Incorporate local culture
Whether you're travelling to another country or region entirely, from India to Thailand or from your resident city to a different part of the country! A destination wedding will give you a chance to absorb and appreciate the culture of the locale you've selected for your special day.
Though Indian weddings are all about rituals and traditions but to make it more fun you can celebrate your chosen location in cultural traditions. You can take advantage of the location's food, drinks, design, language and music. As a couple, you must have chosen this location for a reason, so celebrate it and show your guests why you chose it! To do this successfully you should hire an experienced pro for the task.
Clear Communications
Clear communication is key to the success of any kind of event, but it is especially paramount when it comes to destination weddings. The to-be-wed couple has to have two major avenues for communication at their fingertips: wedding stationery and wedding websites. Both of them act as mediums of communication.  Though the wedding invitation will have more limited information, it's crucial that it directs people to your wedding website where you can have more details laid out.
Your wedding website should include any and everything that wedding guests will need to know in terms of schedule for the wedding weekend, travel logistics and destination wedding etiquette is a must. Having a wedding website will also free up your time later from having to help and answer multiple guests later into your planning phase.
Selecting looks for your functions
When it comes to Indian weddings, curating the attires for multiple functions is also a very important task. Though you must have planned what kind of outfits you want while picking the outfits keep some key logistics in mind.  For instance, take into account the temperature and humidity of the location… If you're in a hot, humid location you'll want natural and breathable fabrics, like linen and cotton. We would recommend you to feel free to experiment with respect to the setting.
Thoughtful packing for the wedding
If you have selected your functions' attire, then half the battle is won. But as you are travelling to a destination wedding means you'll also need to consider how to get your attires (like a wedding lehenga or expensive tux), plus other miscellaneous materials, to the wedding venue you've chosen.
For packing attire such as wedding dresses and tuxedos to bring to your destination wedding, you should carry on garment bags with your ceremony attire. This way you don't risk the airlines losing it, and it arrives with fewer wrinkles! Also, don't forget to carry a travel steamer that will come in very handy to work out any last-minute wrinkles as well.
Tips for grooms: Please, don't fold your sherwani or tux multiple times as it will lose its structure and, of course, create deep creases. Do put your shoes in shoe bags to avoid unnecessary scuffs or dings while travelling. Place cufflinks or keepsake accessories in a small and safe compartment.
Additionally, do a little research ahead of time to find a dry cleaner or tailor near to where you are staying and have your ceremony attire steamed or ironed the day before your wedding.
Book experienced vendors
This is a very important thing to keep in mind especially when you're working in an area that you're less familiar with. If you hire a team of experienced pros then it will surely help you curate a successful event. It always works with a team of highly skilled wedding professionals that are familiar with the local customs and restrictions of a particular place. Every destination has a unique set of needs and constraints, and it is vital that you work with a team that can manage those. Be it your photographer, decorator or even caterer enlist both local wedding pros and destination vendors who are well versed in working in far-flung places to guide you through the planning process.
Expect the Best, Plan for the Worst
We all know things sometimes never go as expected. No matter how well prepped you are, it's still paramount that you have contingency plans in place should things go awry. It is recommended to bring any wedding supplies in your personal luggage. Also, in addition to packing valuable items, like attire and day-of stationery, in your luggage as opposed to mailing items to your wedding venue, it's a good idea to invest in solid travel insurance.
Plan as per the Weather and Seasonality
While settling on the perfect wedding date, keep in mind the weather of the destinations you're considering. A winter wedding in hilly areas of India, for example, will look drastically different and require a different planning process, then a winter wedding in the same mountain hamlet.
Also, choosing a date especially for a beach ceremony, to check very important details such as sunset times and tide chart and moon phase as a fuller moon creates higher tides as well as local holidays. You may also need to check if anything political is happening during your date, such as elections or demonstrations that could affect your event. Be wise while choosing the dates as they should match the situation at the location!
Accessibility is crucial too
How easy or difficult it is for attendees to reach your chosen destination will impact how many people will be a part of your celebration. You should consider the ease of getting to the location. That will play a huge role in your guests' attendance and participation.
Last but not least… Savour the Moment
Amid the hustle and bustle of planning, it can be easy to lose sight of why you're putting in so much effort to curate a beautiful destination wedding. You should always keep in mind that there should be two priorities when it comes to planning your wedding: you and your partner! It's your day and it should be perfect no matter what. Work with vendors who have your back, and put yourselves first—it's what you deserve.
We understand that the months leading up to the big day will be filled with stress but the reality is that some things will go wrong and that's okay! In the end, you should enjoy every moment of the celebration with the love of your life as well as your family and friends!
We hope this helps to plan your dream wedding…