A style guide for the Modern Indian Groom
When it comes to Indian weddings, the bride is considered to be the centre of attraction. As time has changed, now even the modern groom should be able to share the spotlight with his bride with an elevated style sense. The best thing about Indian grooms that they have plenty of options to choose from. The groom can go with variations such as coordinating colours, choosing silhouettes, wearing prints or go flamboyant all the way if they wish.
Here are some of the suggestions for the grooms that can make them shine with sophistication and sheer elegance on their wedding functions:
Go bright for the Sangeet Night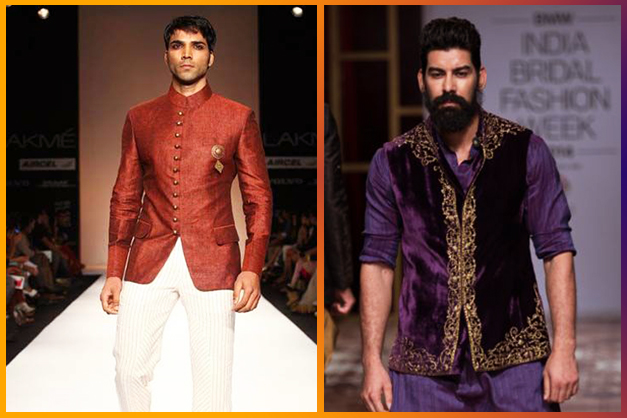 Gone are the days when men used to dress in monochromatic shades such as brown, beige or blue. One of the most fun-filled wedding function is the Sangeet night when both the families come together to celebrate their alliance. The brides get dressed in vibrant coloured outfits for this function and we suggest grooms colour coordinate with their better halves and try some brighter shades for their outfits.
Add elegance with Jodhpuri Bandhgalas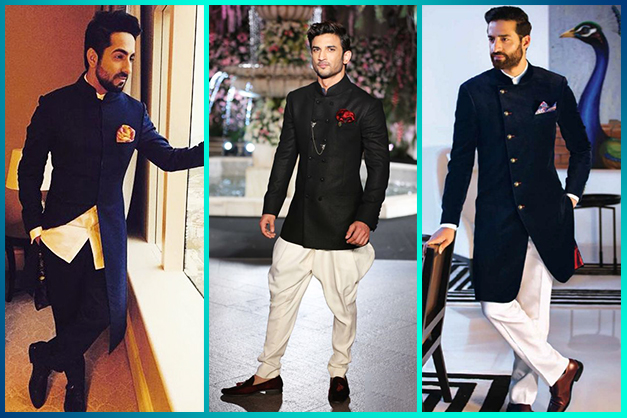 Bandhgalas, if done right, can make the groom look like a royalty which has made this outfit one of the most favoured looks for the modern Indian groom. The Jodhpuri Bandhgalas are the shorter variations of sherwani and they can even be paired with trousers to give it a contemporary look. Not only this, they can be worn with various options like Jodhpur pants and dhotis to look attractive on the wedding functions.
Try Desi with an Urbane Twist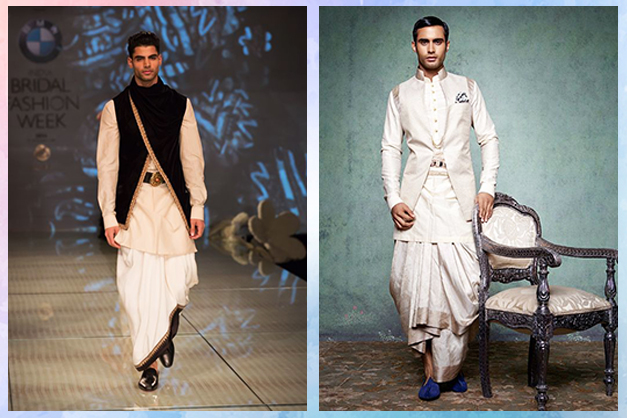 If you are in an adventurous mood and want to make a statement, then don the crude villager dhoti outfit that is receiving a high-end treatment by the esteemed fashion designers. The grooms with this attire will surely be gawked at, but in a good way because a lot of men don't have the courage to try this.
Choose subtle accessories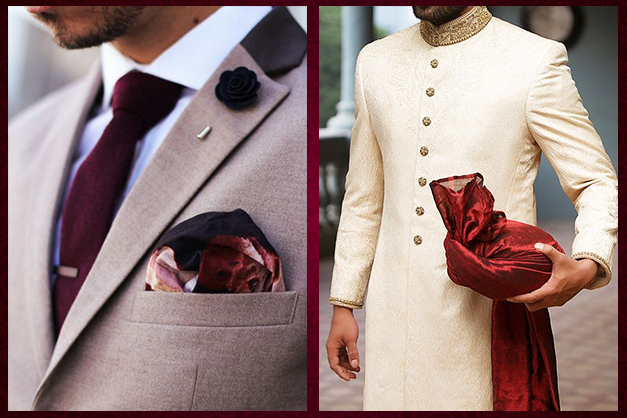 As there will be so much going on, it is advised to not to add something more than a pocket square. Your shoes and a matching or contrasting pagdi will surely make up for it!
A western wonder for the non-risk taker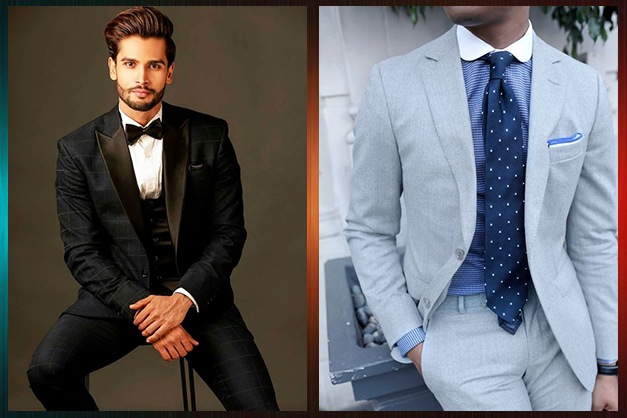 If you are reluctant in experimenting with your looks on your wedding functions, then go with the classic western silhouettes. A nice fitted three-piece suit or a tuxedo can never go wrong and will make you look equally stylish on your engagement or reception function as your bride.
Anarkali Silhouette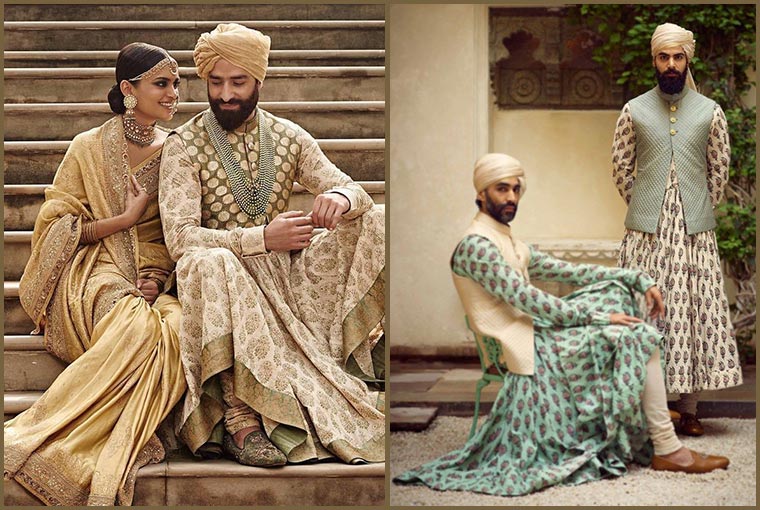 Who said Anarkali outfits are just for women? If you totally want to create a statement with your look then you can totally take inspiration from Ranveer Singh's mehendi look. In the past, these silhouettes were worn by Mughal emperors but now they are all a rage nowadays thanks to our favourite designer, Sabyasachi. Now they are being nicknamed as 'manarkalis' by the fashion-forward folk, these are anarkalis specially designed for men who have enough swag to rock the androgynous look.
Printed Kurtas with Nehru Jackets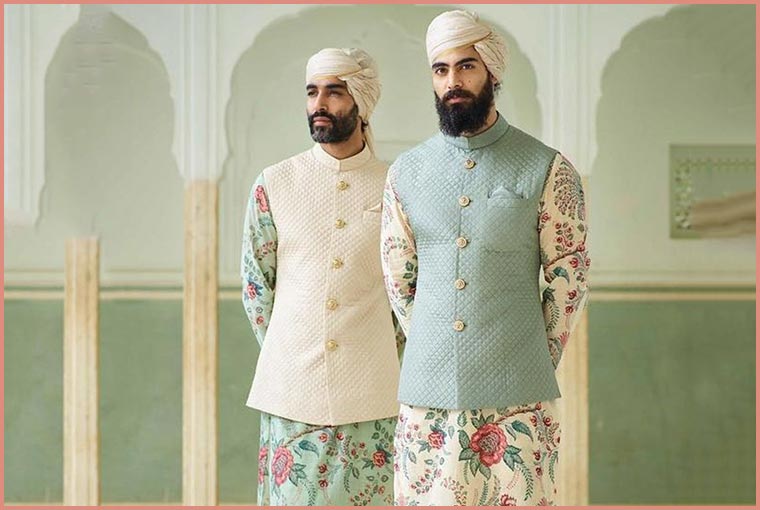 Since a very long time, you guys must be styling pain kurtas with printed Nehru Jackets, now you can style them the other way around. You can mix and match the colours to make your look all perfect and giving it a new look. A plane Nehru jacket paired with a printed kurta pyjama is sure to add to the beauty of the outfit when crafted using the right fabric. If you'd rather not wear it for a particular event, you can always take it off and flaunt just the kurta pyjama.
Designer Sherwanis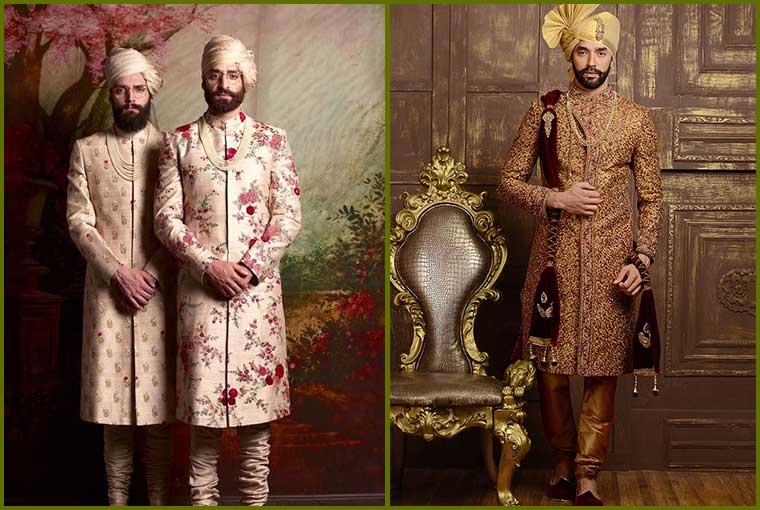 Trust us, there is no o better outfit for weddings than a traditional sherwani for men. You can choose a wide variety of designer labels that offer various styles, colours, designs, and patterns. Even various Bollywood stars have donned them in movies as well as in real life. Sherwani suits look majestic and more elegant with the use of rich colours and embroidery threads. You can also choose from fabrics such as georgette, silk, cotton, poly silk, brocade and crepe.
Vibrant Bandhgalas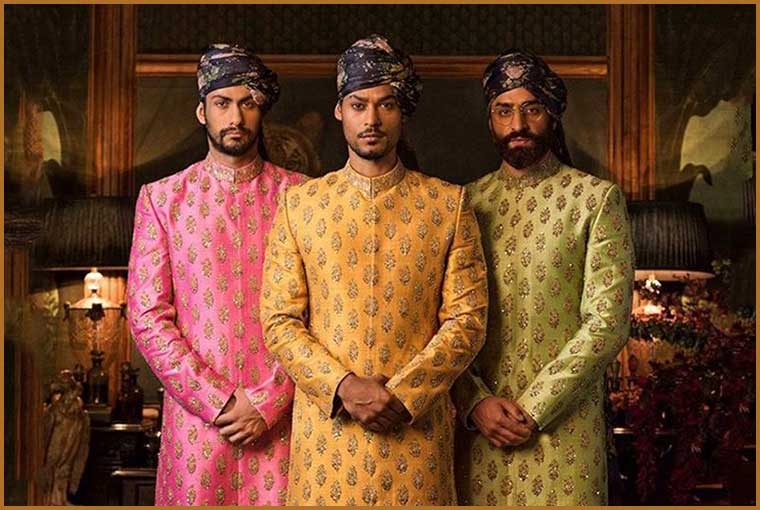 You can go for some vibrant bandhgalas just like the ones introduced by Sabyasachi. If you are one of those who have luxurious tastes and understated clothing then you should totally go for bandhgalas available in different hues.
Some Quick Style-Tips for the Grooms
We have mentioned all the types of looks that grooms can choose from for their wedding and other wedding functions. With these looks you can easily put your best foot forward at your own wedding. But, here are some profound tips for the all you Indian groom that can help you get your style quotient right on your big day.
Blend in with your bride's style harmoniously
Give a good amount of attention to your accessories such as a tie, cuff links, buttons, turbans, lapel pins, shoes and everything else
Don't compromise with the fitting of your outfits so, dress trials should not be missed
Go for different colours for all your ceremonies and rituals
Give importance to various details such as length of sleeves, trousers, sherwani as well as the tux has to be sharp. These things shouldn't be compromised
Just like the bride's heels, your wedding turban should be really comfortable as the discomfort can show on your face which may further ruin your wedding pictures
Switch to getting the loafer liners as they serve just like normal socks and they also look way much better than them
Try incorporating current trends while selecting your attires
Add a touch of personalization to your outfit
So, follow this guide that will surely help you to design your wedding wardrobe in a stylish way, complementing your brides'.  Not only grooms, even other men who are looking for some outfit ideas can also take some inspiration from it.