Cool summer wedding ideas to splurge on!
There is no doubt that summer weddings have their own kind of vibe that makes them different from winter weddings. The type of décor, colors used, cool refreshments as well as arrangements adds a very refreshing touch to summer weddings. There are abundant choices of wedding venues in Delhi that offer the perfect ambiance for weddings in summer. As the temperature is soaring high in summers, therefore it is always advised to set up the wedding in a closed banquet.
These closed banquet halls are weather-proof and fully air-conditioned that makes them a topmost choice for summer weddings. If you are looking for an outdoor wedding in summer, then the main aspect after choosing the venue is the selection of décor. It is advised to go for lighter colors of drapes as well as floral arrangements.
Check out these décor arrangements that you can add to your décor.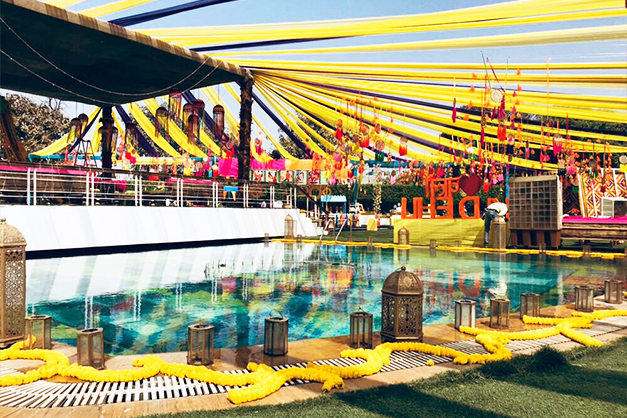 In summer, having a pool side wedding or a pre-wedding function is always good idea. Such arrangements always add a cool vibe to the décor.
The most popular colors for this season are blue, white, orange, pink and lighter shades of green as well as yellow. These set of  colors add a vibrant as well as cool affect to the wedding décor. To add a little more colors to your decorations you can also go a little out of the box. For this, you can add hanging florals as chandeliers to make them attractive as per the weather. Here are some ideas that will surely help you to get the best decor for their summer wedding.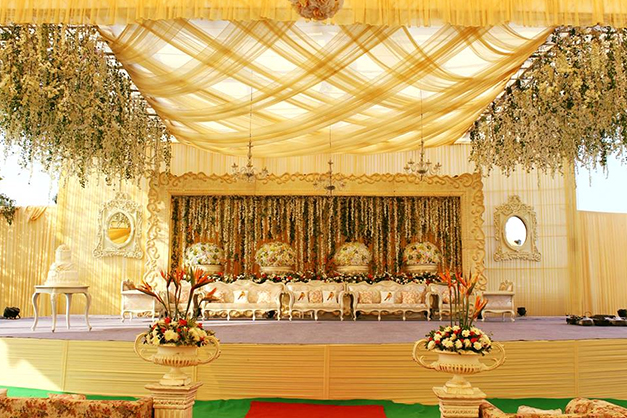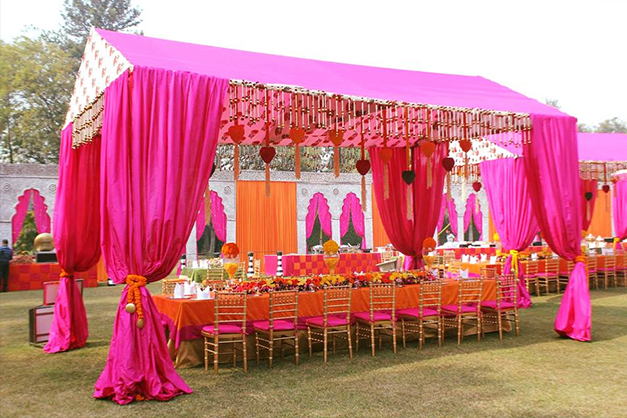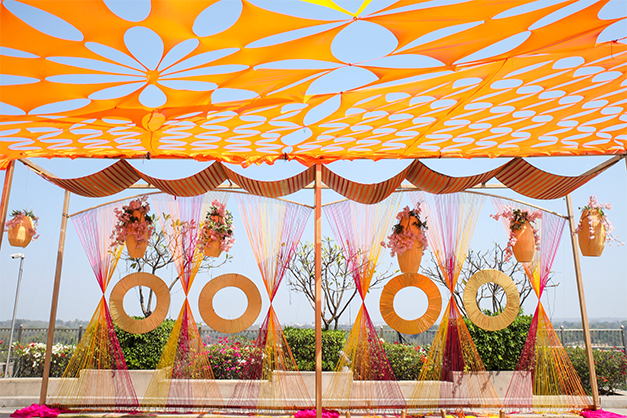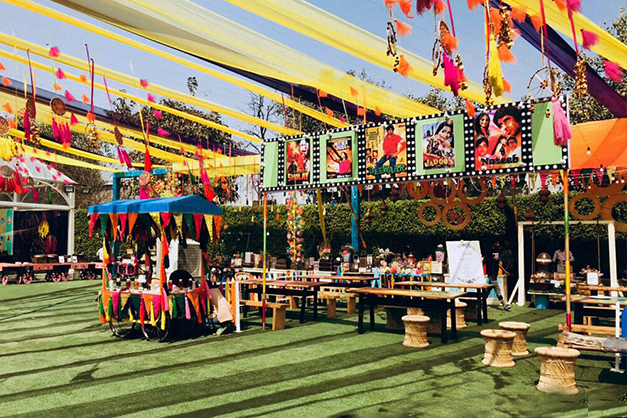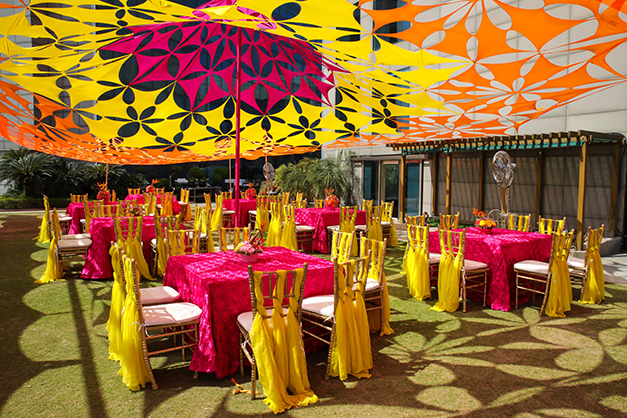 Such colors are made for summer day weddings. They will surely help you to get some amazing wedding pictures.
You can also add umbrellas as a part of décor or use them as props. Just have a look how it can be done.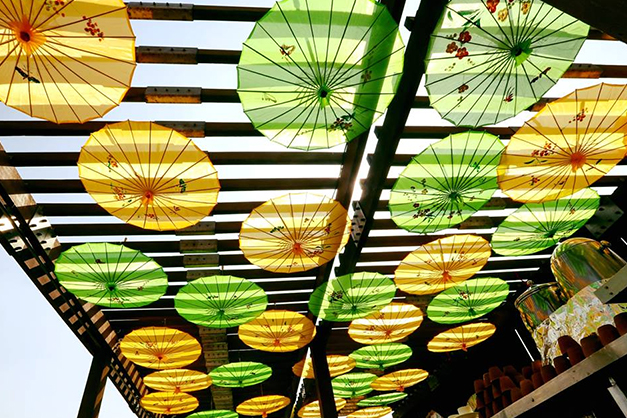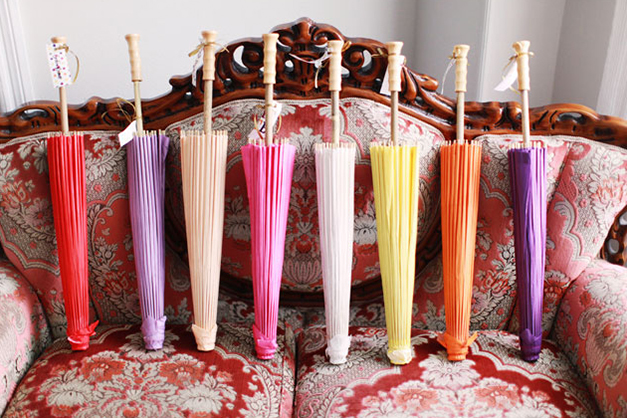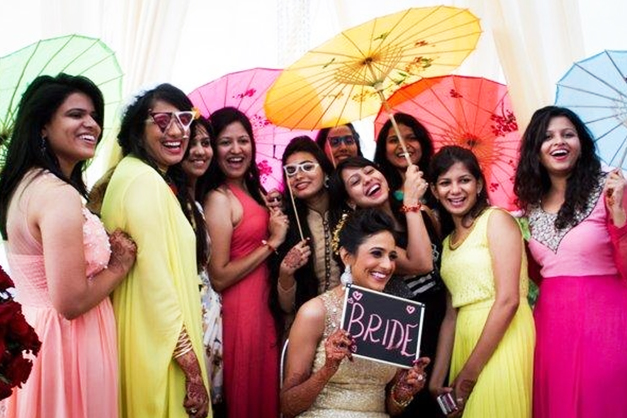 These colorful umbrellas will surely add a pop of color to your wedding and even other pre-wedding functions.
After deciding the venue as well as décor, the most important thing is the selection of menu that suits the weather. The appetizers should be some fun snacks to add fun to the menu. And the good news is, you can also add an extra fun with summer wedding décor through such a menu. As you'll be dealing with extra-high so you can add creative signature cocktails—like popsicles in Prosecco, sangria stations, and edible flower-garnished Cosmos—can help guests battle the heat.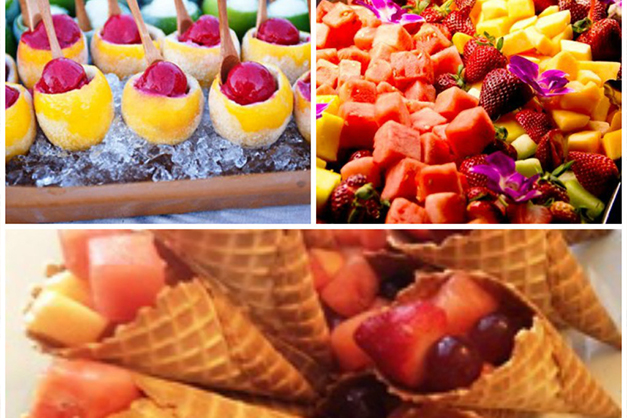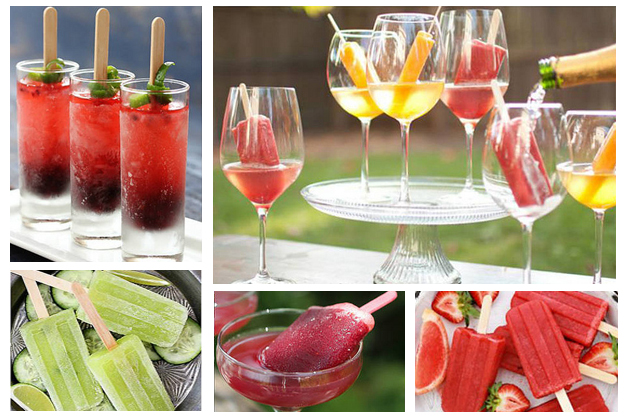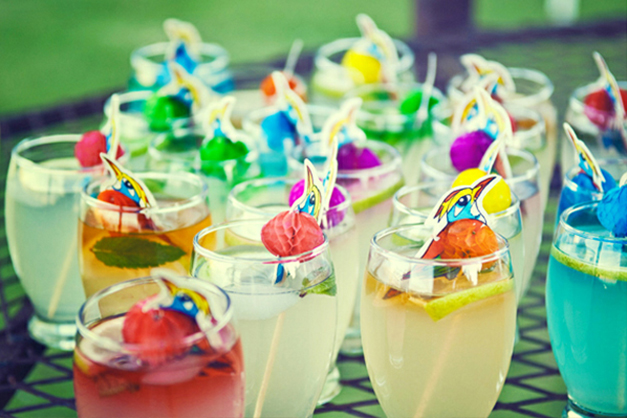 These colorful drinks as well as popsicles are must have for summer day weddings.
Planning a summer wedding is indeed a task… So follow the above mentioned tips to make it a successful one. These tips will surely add a cool as well as a beautiful touch to your summer wedding.
Also read: How to solemnize a classic wedding?