The First-Ever Catholic Wedding at The Ritz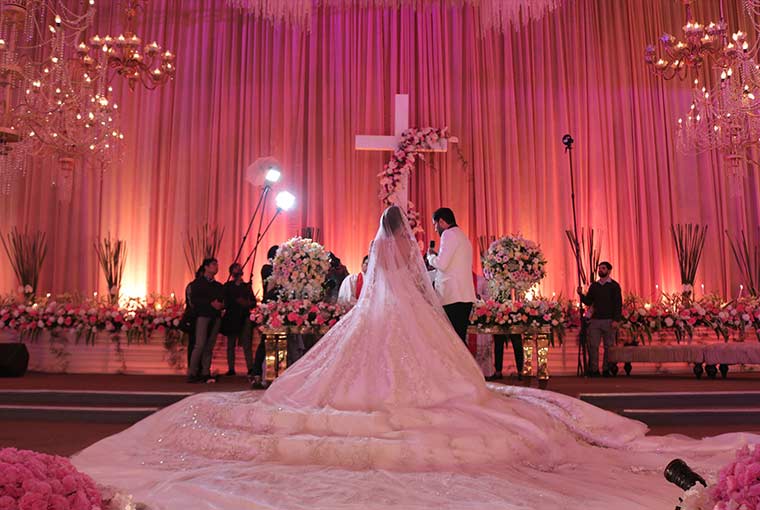 In India, we don't get to see that many Catholic Weddings, especially in North India. Though they are quite common in the Southern part of India. The ones which we saw in the Hollywood movies convinced us that there a rather thick line of difference between these weddings abroad and the ones in India. There are chances to get invited to one if you have any Catholic weddings of not then we will show you how do they look! Trust us, Catholic weddings are surreal!
Recently, FNP Gardens got a chance to host Catholic wedding at The Ritz, Gurgaon. The whole wedding seemed straight out of a fairy tale, which was also magical and beautiful at the same time. It was the first-ever wedding at the venues by FNP Gardens and it was not only a lovely treat to the eyes, but the guests were on time and the ceremony was really quick. There were no unnecessary waiting or lengthy rituals as compared to Indian weddings. The ceremony went on for one hour and after that, the guests were good to enjoy the after-party!
Let's talk about the décor and the Wedding!
The Ritz being noted as one the dreamiest venue by FNP Gardens has a perfect setting to host such a ceremony and we did our best to make this wedding a memorable one. Apart from the permanent setup at the venue, there were additions made to add a vintage, royal, yesteryear and surreal charm to the wedding. What enhanced the beauty of the venue was the stage décor that was recreated as a church for the ceremony. The other key highlight was the dreamy passage to add a whimsical effect to the setting.
This wedding was a multi-cultural affair between a Punjabi bride and Catholic groom who chose to go Catholic way for their matrimony. What caught our eyes was Tanya Sagar's larger than life white gown that made her look like a princess and Sanket's (her beau's) white tuxedo that complemented her attire.
This ceremony was a total treat to our eyes and we just can't forget how beautiful this wedding was! We are done talking about how beautiful the wedding was. Now we will let the pictures do all the talking!
Here are some images that will show you how beautiful this wedding was…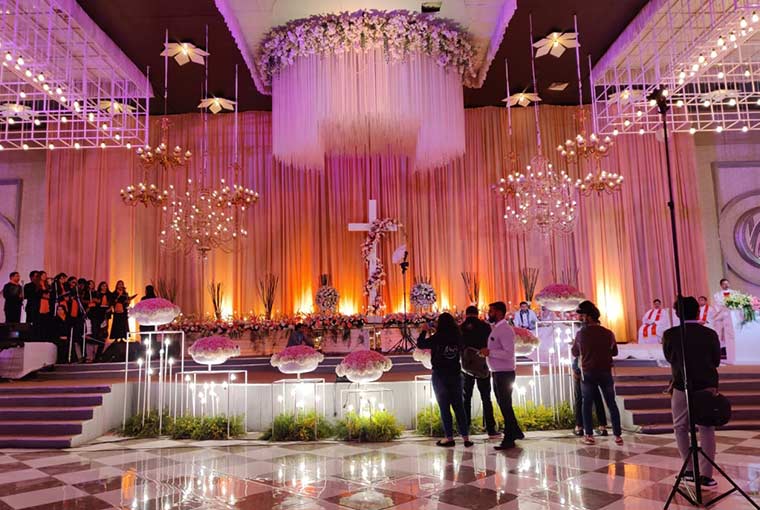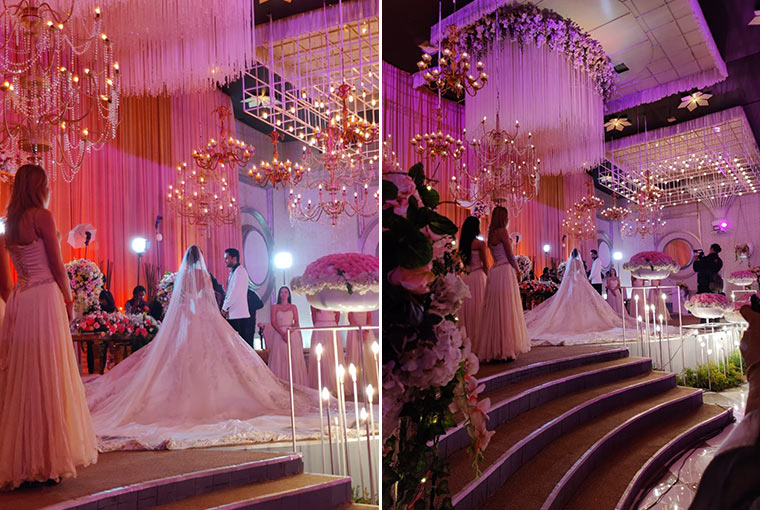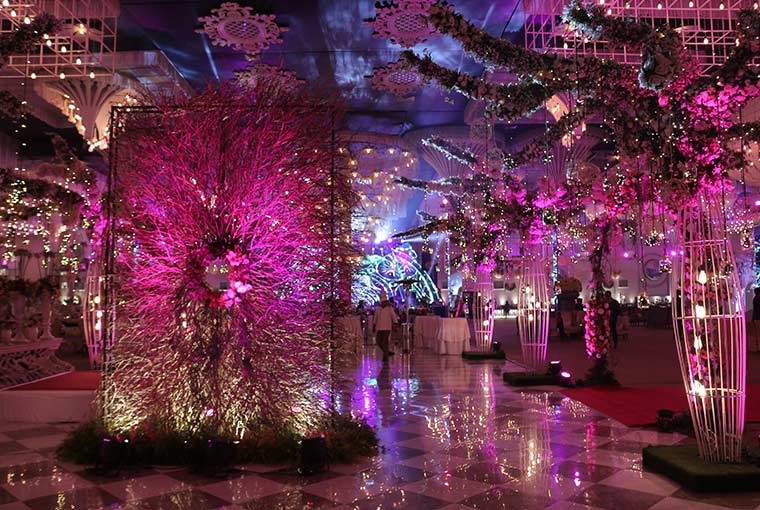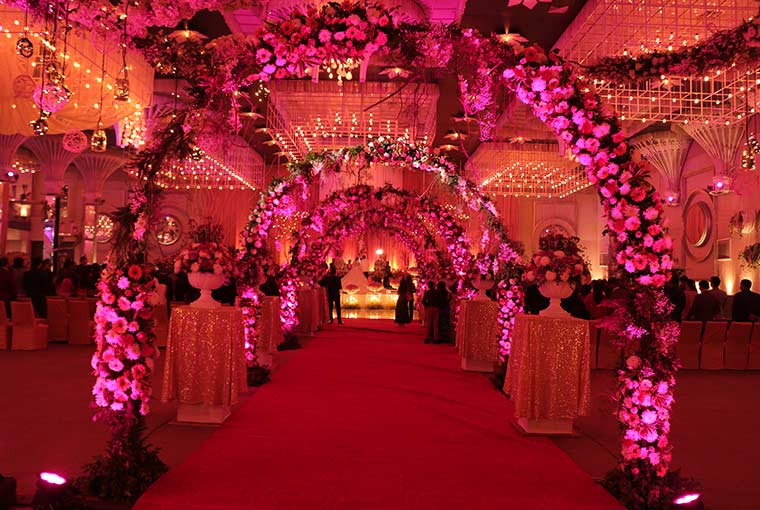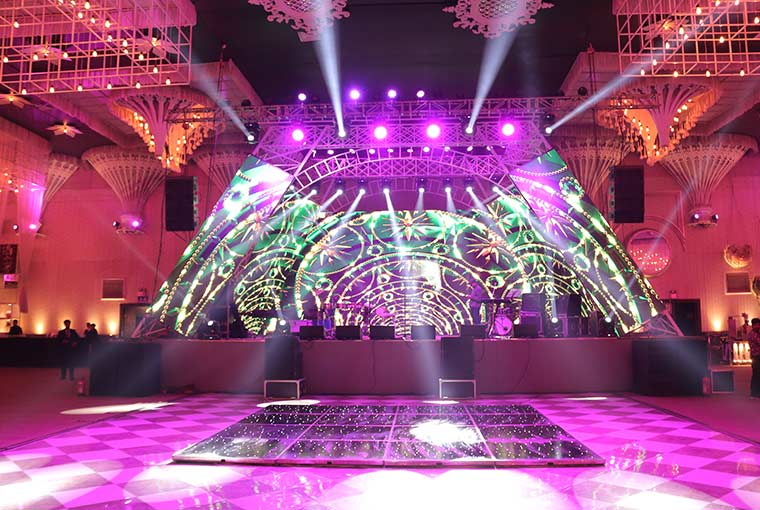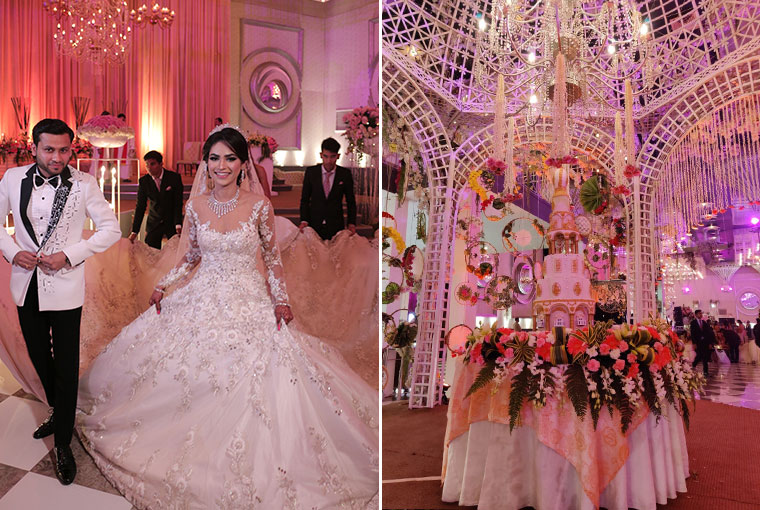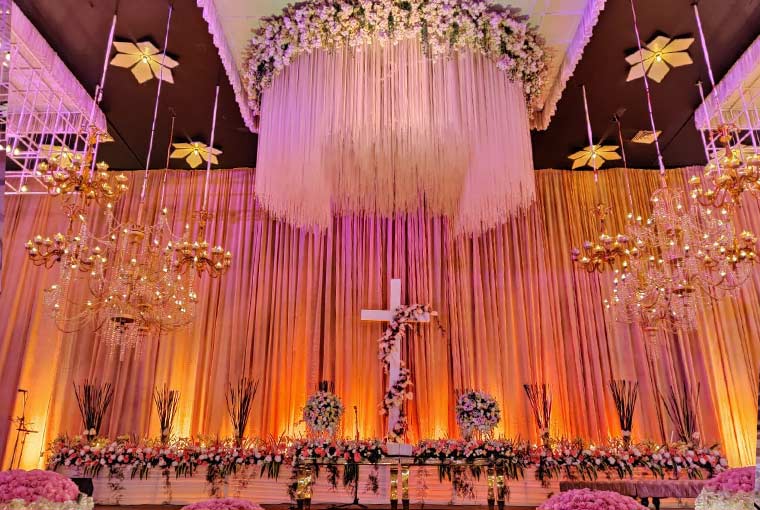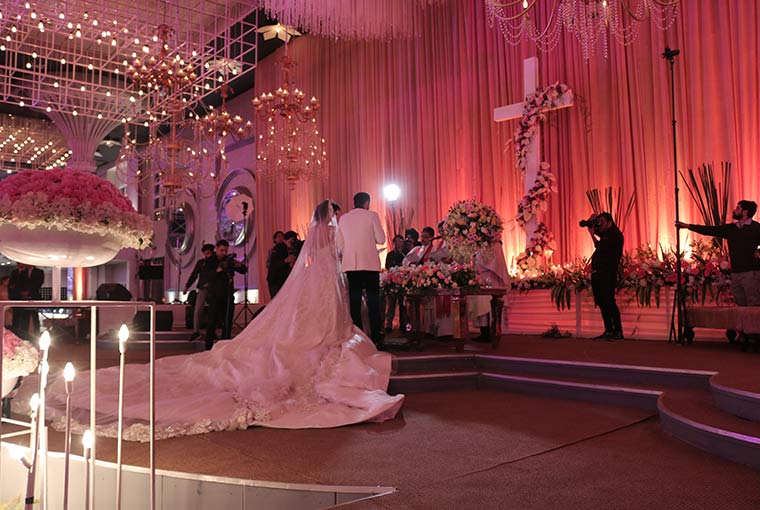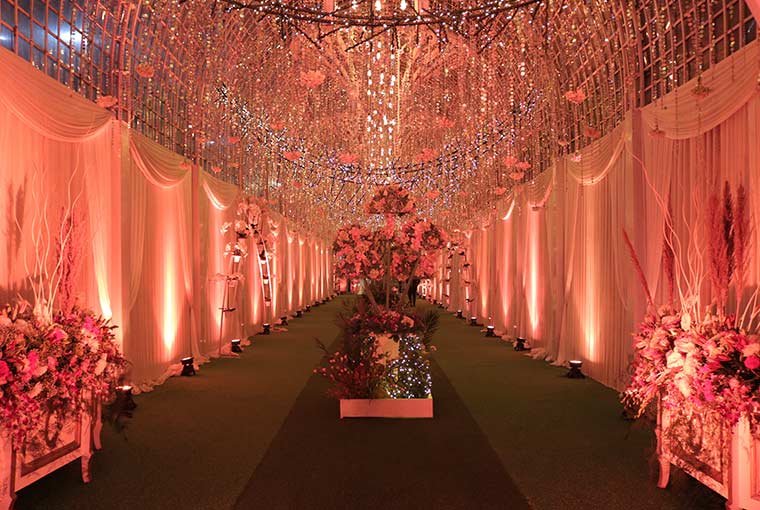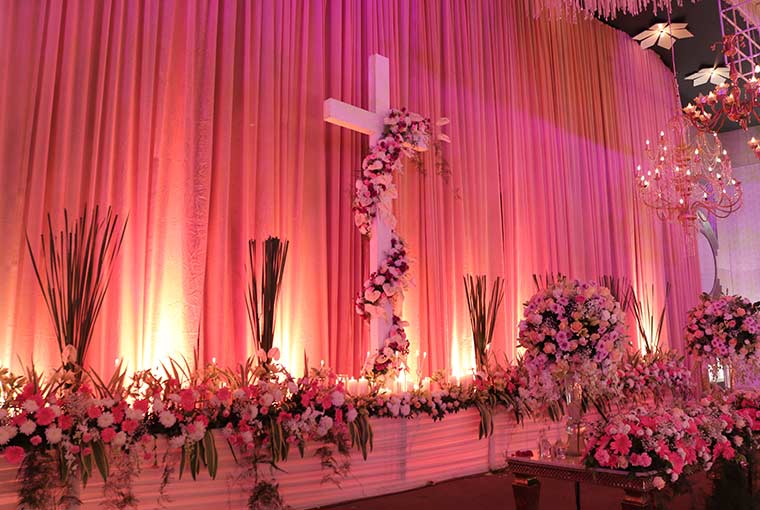 Doesn't it look dreamy? Do tell us in the comments below…
Also, read: This couple had the most gorgeous poolside​ Nikah ceremony